Looking to Outsource Order Fulfillment to a 3PL?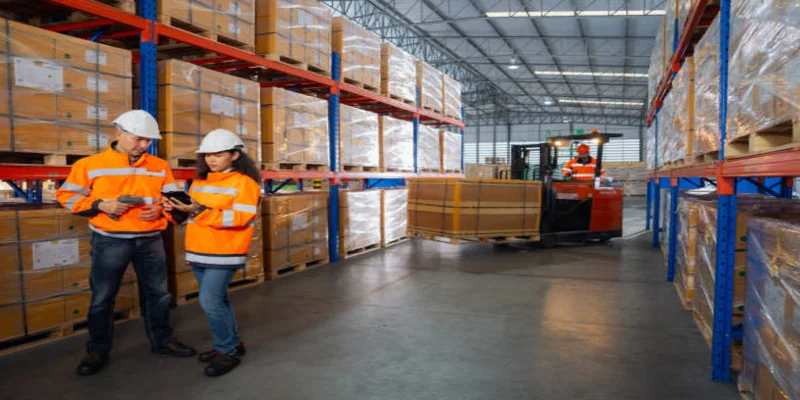 Advantages Of Using A 3PL Warehouse In Ontario
Ontario warehousing offers a variety of benefits when it comes to logistics. Canada's largest province, Ontario, has several 3PL warehouses that provide efficient and cost-effective warehousing services for businesses. Every eCommerce business needs customer satisfaction. A third party logistics provider in Ontario allows enterprises to reduce delivery times, streamline supply chain management processes and improve customer satisfaction.
Regarding warehousing solutions, third-party logistics services offer advantages above and beyond traditional warehouses. A third-party logistics (3PL) provider can provide significant advantages, including:
Enhance Your Business Growth
By outsourcing warehousing and delivery services to third-party logistics companies, your business can leverage the expertise of a 3PL warehouse to access the latest technologies, processes, and training. This helps to increase efficiency and reduce costs associated with logistics operations.
Faster Delivery
A 3PL warehouse in Ontario provides faster delivery times for orders as it is closer to customers than a traditional warehouse. This can help to ensure that customers receive their orders on time and increase customer satisfaction.
Lower Overhead Costs
Fulfillment services in Ontario can reduce overhead costs associated with warehousing operations, such as personnel, insurance, rent, and taxes. By outsourcing these services to a third-party provider, businesses can save time and money while focusing on core operations.
For businesses looking to take advantage of the market demands in Ontario, SHIPHYPE can provide the shipping and logistics solutions they need. Our team of experienced professionals is dedicated to helping businesses reach their goals and deliver on time to customers in Canada and worldwide.
Services Offered By 3PL Warehouse In Ontario
Third-party logistics companies provide warehousing solutions and offer a range of other services that can help streamline supply chain management processes. These include:
Logistics Planning & Management
Fulfillment centers can provide the expertise necessary to develop efficient logistics plans and manage the day-to-day activities related to shipping. This includes order management, processing, scheduling, and tracking shipments.
Freight Management
A 3PL can offer freight management solutions to ensure that the correct goods are shipped on time and cost-effectively. This includes optimizing routing and transportation solutions according to customer needs. International freight forwarding is also available.
Inventory Management
Effective inventory management is critical to keeping costs low and increasing customer satisfaction. A 3PL can provide real-time visibility into stock levels, allowing businesses to understand their inventory needs better and quickly respond to changing market conditions.
These are just some of the services a 3PL warehouse in Ontario can provide businesses. Working with SHIPHYPE, you can trust that your supply chain operations are in the hands of experienced professionals who understand the complexities involved and are dedicated to helping you achieve success
Things To Consider When Looking For A 3PL Warehouse in Ontario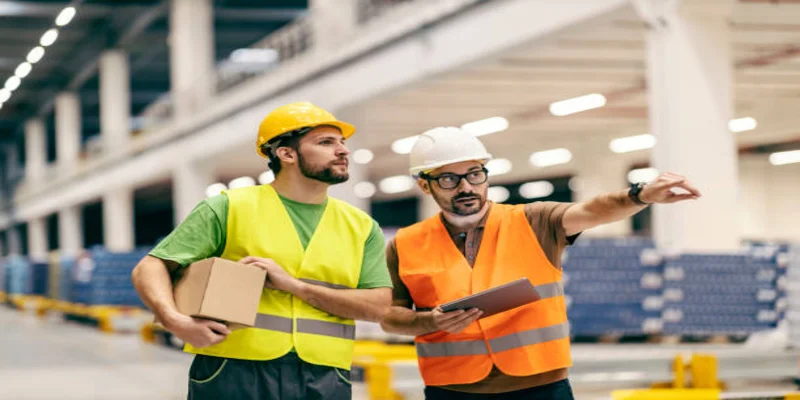 Choosing the right 3PL warehouse in Ontario for your business is very important. Here are some of the factors that you should consider:
Proximity To Major Transportation Hubs
Look for warehouse logistic services near major transportation hubs like airports, seaports, and rail terminals. This ensures efficient and timely transportation of goods to and from the warehouse.
Inventory Management Capabilities
Assess the warehouse's inventory management systems and processes. A 3PL provider with robust technology solutions can offer real-time visibility into inventory levels, enable accurate forecasting, and facilitate efficient order fulfillment.
Specialized Industry Expertise
Consider choosing a 3PL warehouse with experience and expertise in your specific industry. They will be familiar with your industry's unique requirements, regulations, and challenges, leading to smoother operations and better customer service.
Flexibility And Scalability
Verify if the 3PL warehouse can accommodate your business's growth and handle fluctuations in inventory volume. A flexible and scalable warehouse can quickly adapt to changing needs and seasonal demand peaks without compromising service quality.
Does Your Business Need A 3PL Warehouse In Ontario?
Deciding whether your business needs a 3PL warehouse in Ontario depends on several factors. If your business deals with inventory management challenges, lacks storage and distribution infrastructure, requires specialized industry expertise, or aims to optimize its supply chain operations, partnering with a 3PL warehouse can offer significant benefits.
By leveraging their resources, technology, and experience, a 3PL warehouse in Ontario can help streamline your logistics processes, reduce costs, improve customer service, and provide scalability for future growth.
What Type of Companies Look For 3PL Warehouse In Ontario?
Various types of companies look for 3PL warehouses in Ontario. Manufacturers often seek 3PL services to outsource their warehousing and distribution operations, enabling them to focus on their core production activities. E-commerce businesses rely on 3PL warehouses to handle their inventory storage, order fulfillment, and shipping needs, ensuring efficient and timely delivery to customers.
Retailers, wholesalers, and distributors also benefit from partnering with 3PL warehouses in Ontario to optimize their supply chains, reduce costs, and improve overall logistics operations. Additionally, automotive, healthcare, food and beverage, and consumer goods companies often utilize 3PL services to address their specific storage, handling, and distribution requirements.
Why Choose SHIPHYPE For 3PL Warehouse Service In Ontario?
We all know how important it is for businesses to have reliable logistics operations. That's why SHIPHYPE offers comprehensive 3PL warehouse services in Ontario designed to help optimize your supply chain management.
Our expansive network of warehouses, coupled with our experienced team and advanced technology, allows us to provide customized solutions that meet each client's specific needs. When considering 3PL warehouse services in Ontario, SHIPHYPE is an excellent choice for several reasons.
Advanced Technology Solutions
SHIPHYPE being the leading provider, offers state-of-the-art technology solutions, including robust inventory management systems, order tracking, and real-time reporting. This ensures accurate and efficient inventory management, giving you complete visibility and control over your supply chain.
Seamless Integration
SHIPHYPE provides seamless integration capabilities with various e-commerce platforms, marketplaces, and shipping carriers. This integration streamlines order processing, inventory syncing, and shipping label generation, saving time and effort.
Fast And Reliable Order Fulfillment
With strategically located warehouses in Ontario, SHIPHYPE ensures fast and reliable order fulfillment. Their efficient processes and experienced team enable quick turnaround times, reducing shipping delays and improving customer satisfaction.
If you are looking for a 3PL warehouse services provider in Ontario, SHIPHYPE offers the right mix of technology, expertise, and speed to help you meet your supply chain needs. Their comprehensive solutions are tailored to your business requirements so you can easily enhance your logistics operations. Contact us today for more information!
Request a quote
Fill the form below and our sales team will be in touch.
Don't like forms?
Email Us:
[email protected]