Looking to Outsource Order Fulfillment to a 3PL?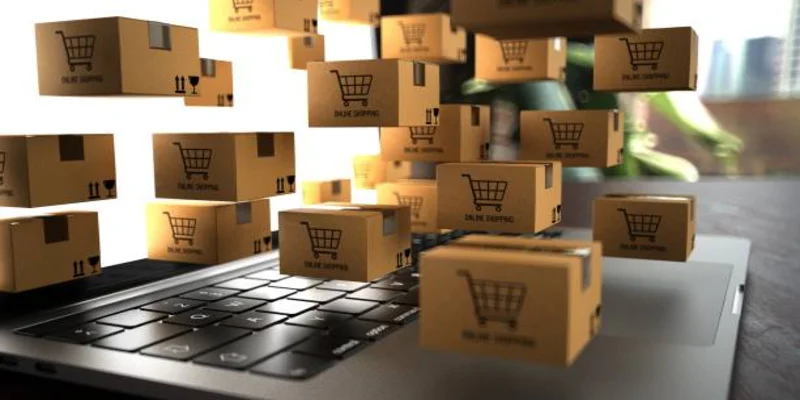 Advantages Of Using An eCommerce 3PL in Los Angeles
More than a decade ago, eCommerce was an emerging concept, and only a handful of businesses took advantage of it. As the years have passed, with the advancement in technology, more and more companies across the globe are leveraging eCommerce for success. When companies expand their reach to different parts of the world, finding fulfillment centers that can take on the added workload is important.
When it comes to the west coast, finding reliable eCommerce fulfillment companies can be an intimidating task. With so many providers, how do you know which is right for your business? Here are some of the advantages that come with using an eCommerce 3PL in Los Angeles:
Enhanced Order Fulfillment
With experienced eCommerce fulfillment services companies, you can get more out of your order fulfillment process. They leverage the latest technology to provide quick, accurate, and efficient order processing and shipping. When it comes to accuracy in picking and packing, a good eCommerce 3PL will ensure that there are no errors so that your customers receive their orders quickly and without issues.
Inventory Management
An eCommerce 3PL in Los Angeles can help you better manage your inventory with their powerful software. This lets you get up-to-date information on the stock levels of each item in your online store, giving you more control over what needs replenishment and when. It also helps you monitor sales trends and plan for future inventory needs. This can save you time and money when restocking and reduce the risk of overselling or running out of items.
Provide Fulfillment Warehouse Space
In addition to the inventory management capabilities, an eCommerce 3PL in Los Angeles can also provide warehousing services. This allows you to store more items than possible if you had to rely on a traditional retail storefront.
Benefits of Working with An eCommerce 3PL in Los Angeles
Many small business owners are unaware of the benefits of working with an eCommerce 3PL in Los Angeles. The hectic life of eCommerce business owners often causes them to overlook this key business component. Here are some of the advantages of using a 3PL in Los Angeles:
Lower Shipping Costs
Working with an eCommerce 3PL in Los Angeles can save businesses money by eliminating the need for costly brick-and-mortar warehouses and storefronts.
Increased Efficiency
When properly stocked and staffed, fulfillment centers allow businesses to focus on their core competencies. This increases efficiency by streamlining the ordering process, reducing transport times, and ensuring orders are accurately fulfilled.
Improved Productivity
E-commerce 3PLs also provide businesses with various services, including order management systems, inventory tracking and optimization, and analytics. This helps ensure products are delivered on time, and orders are accurately fulfilled. Additionally, it can help increase overall productivity by reducing time spent managing operations.
SHIPHYPE offers the best eCommerce platform 3PL services, with a full suite of features to help you streamline your business. Our data-driven technology and analytics provide insights to optimize inventory management and supply chain performance.
Services offered by eCommerce 3PL in Los Angeles
Los Angeles is one of the largest and most dynamic eCommerce markets in the United States. To meet the needs of businesses operating in this fast-paced environment, many third-party logistics (3PL) providers offer specialized services tailored to the unique needs of eCommerce companies. Here are some of the key services provided by eCommerce 3PL providers in Los Angeles:
Order Fulfillment
eCommerce fulfillment provider in Los Angeles offers various fulfillment services, including order picking, packing, and shipping. They can handle all aspects of your eCommerce fulfillment process, from receiving inventory to shipping orders to customers.
Warehousing And Storage
Many eCommerce businesses in Los Angeles need secure and reliable storage for their inventory. eCommerce 3PL providers offer flexible storage solutions, including short-term and long-term storage, as well as options for climate-controlled storage.
Technology And Integration
eCommerce 3PL providers in Los Angeles use advanced technology to streamline their operations and provide real-time tracking and reporting to their clients. They can also integrate with popular eCommerce platforms like Shopify and Magento, making it easy for businesses to manage their inventory and orders from a single platform.
Things To Consider When Looking For An eCommerce 3PL in Los Angeles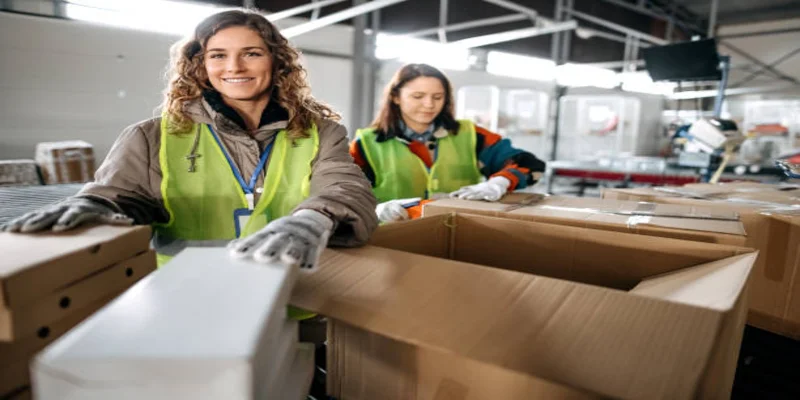 When looking for an eCommerce third-party logistics (3PL) provider in Los Angeles, there are several things to consider. Here are some of the key factors to keep in mind:
Expertise In eCommerce
Look for a 3PL provider with experience working with eCommerce businesses and understanding the industry's unique challenges. They should deeply understand eCommerce logistics, including fulfillment, warehousing, and shipping.
Range Of Services
Ensure the 3PL provider offers services that meet your business needs, including fulfillment, warehousing, shipping, and returns management. They should be able to handle all aspects of your logistics operations, so you don't have to work with multiple providers.
Scalability
Look for a 3PL provider that can accommodate your business as it grows. They should be able to scale up their services as your sales volume increases and offer flexible solutions that can adapt to your changing needs.
SHIPHYPE is the perfect 3PL provider for businesses seeking a reliable and efficient logistics partner. In Los Angeles, our fulfillment center is perfectly situated to provide fast and effective shipping services throughout the US & Canada.
Does Your Business Need An eCommerce 3PL Provider?
If you run a high-volume eCommerce business, consider outsourcing your order fulfillment. Shipping and warehousing operations can be complex and costly, so why not let a specialist handle your details?
SHIPHYPE is experienced in sourcing, stocking, packing, and shipping orders of all shapes and sizes. Our comprehensive range of services covers everything from inventory management to custom packaging and labeling. Our team is also adept at handling returns, refunds, and customer service queries, so you can be sure your orders will always be handled professionally and carefully.
Why Choose SHIPHYPE For eCommerce 3PL In Los Angeles?
Choosing the right eCommerce 3PL provider in Los Angeles is critical for the success of your online business. When finding a reliable partner, SHIPHYPE is one of the top options. Here are some additional reasons why SHIPHYPE stands out in the crowded 3PL landscape:
Easy Integration With eCommerce Platforms
SHIPHYPE integrates seamlessly with popular eCommerce platforms like Shopify, Magento, and WooCommerce. This makes managing your inventory, orders, and shipments easy from a single platform, streamlining your operations and improving efficiency.
Extensive Network Of Carriers
SHIPHYPE has an extensive network of carriers, including USPS, FedEx, and UPS. This allows them to offer a range of shipping options and delivery speeds to meet your customers' needs.
Focus On Sustainability
SHIPHYPE is committed to sustainability and uses eco-friendly packaging materials whenever possible. This not only reduces your environmental impact but also provides a better customer experience by delivering packages that are both attractive and sustainable.
If you are searching for an efficient logistic solution that is both customer-friendly and environmentally responsible, SHIPHYPE can help streamline your operations and improve efficiency. With their extensive network of carriers, eco-friendly packaging materials, and commitment to sustainability, they provide a reliable and cost-effective shipping service. Contact us for more information.
Request a quote
Fill the form below and our sales team will be in touch.
Don't like forms?
Email Us:
[email protected]