Looking to Outsource Order Fulfillment to a 3PL?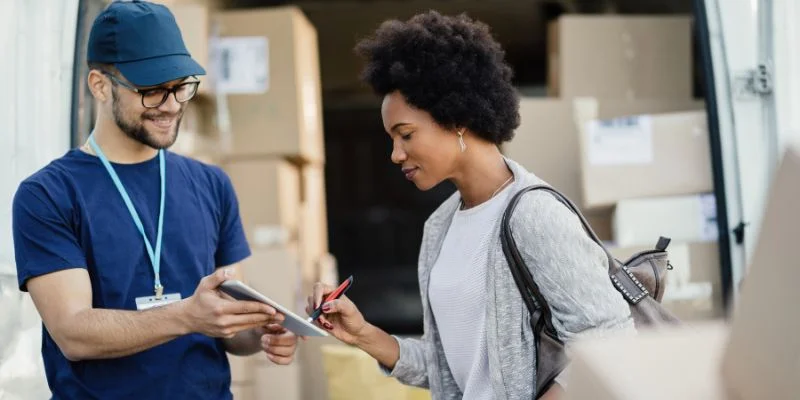 Advantages Of Using A Prep Service USA
When using FBA Prep Services USA, you can take advantage of the many benefits of this service. Amazon FBA prep service can help streamline and simplify your Amazon FBA process. You no longer need to worry about preparing and packaging shipments–the FBA Prep Service team will do it all for you.
Amazon FBA prep centers can help with storage and fulfillment, ensuring that you have a reliable system for handling orders and shipments. Working with Prep Service USA allows you to focus on other aspects of your Amazon FBA business without worrying about the details. They provide comprehensive services that guarantee the most efficient ways to prepare products for shipment.
Benefits Of Working With A Prep Service USA
Working with Prep Service USA can benefit those looking to export their goods overseas or sell them through Amazon FBA. There are many reasons why utilizing Prep Service USA is advantageous.
Professional Team:
Working with Prep Service USA gives you entrance to a team of skilled professionals in the Amazon FBA prep process. The staff can oblige with any questions or situations during the prep process. So you can relax and confirm that your outcomes will be prepared correctly and efficiently.
Fast Turnaround Times:
With the help of Prep Service USA, you can expect your items to be prepped and ready for shipment within 48 hours. This ensures you can get your products on Amazon as quickly as possible. It is also possible to get same-day service if you need it.
Amazon FBA Prep Center:
The Prep Service USA team will work with you to provide an efficient and customized solution for your Amazon FBA prep services needs. Their state-of-the-art facility offers the latest automated fulfillment solutions, ensuring your products are prepped efficiently and accurately.
Services Offered By Prep Service USA
Prep Service USA offers various services for help preparing and shipping items. Here are some of the services they provide:
Packing Services:
Prep Service USA's experienced packers use top-of-the-line packaging materials and techniques to transport all items safely. The packers also specialize in packing fragile items and documents for extra protection against breakage.
Transporting Services:
Prep Service USA provides reliable transportation services across the United States. From small parcels to large shipments, they will safely deliver your items anywhere you need them. Plus, their team of experienced drivers can handle the most difficult roads with ease.
Secure Delivery Services:
Prep Service USA's secure delivery services are designed to confirm that your objects reach their destination safely and securely. Their state-of-the-art tracking system lets customers easily track their shipments in real time. Plus, all shipments have an insurance policy for added peace of mind.
Things To Consider When Looking For A Prep Service USA Provider
Some key considerations must be remembered when looking for a Prep Service USA provider. Here are the top five things to consider when researching and selecting a Prep Service USA provider:
Experience:
Considering how much experience a Prep Service USA provider has in the industry is important. Look for providers who have been in business for many years and understand their customers' needs well.
Cost:
It's important to compare costs between different Prep Service USA providers to get the best value for your money. Make sure that you are getting a competitive price for the services offered and that you are not being overcharged.
Quality of Service:
It's also important to consider the quality of service that is provided. Make sure that the company is offering quality services and ensuring that the customer's needs are met. Check their customer service record and get an idea of how knowledgeable and reliable they are.
Does Your Business Need A Prep Service USA Provider?
If you are an Amazon seller, you may wonder if you need a Prep Service USA provider. The answer is yes! A Prep Service USA provider can help you streamline your operations and reduce costs for storing and shipping your products. They also provide services such as preparing shipment orders and handling sales tax exemptions in certain states.
Prep Service USA providers make it easier for Amazon sellers to take advantage of Amazon fulfillment centers and sales tax-free state. With their help, you can focus on running your business more efficiently and ensuring your customers receive the best service possible. So if you're an Amazon prep seller looking to increase efficiency and reduce costs, then a Prep Service USA provider may be just what you need.
Differences Between Prep Service Provider And 3PL
The primary difference between a Prep Service Provider and a 3PL is that a Prep Service Provider typically specializes in eCommerce order fulfillment. That means they focus on preparing orders for shipment and handling any returns that may occur. A 3PL, however, provides a wider range of services, such as warehouse storage, inventory management, and even transportation logistics.
Another key difference between the two providers is the cost structure. A Prep Service Provider will offer a more "per-order" pricing, meaning you only pay for the services you use. A 3PL typically offers a more "all-inclusive" package of services that requires an upfront fee or monthly subscription.
What Type Of Companies Look For Prep Service USA?
In today's fast-paced world, businesses of all sizes realize the value that Prep Service USA can provide. Here are some of the types of companies that look to their services for assistance:
Small Businesses:
Many small businesses hire Prep Service USA for help with their incorporation paperwork, business plan creation, and financials. With the help of this service, entrepreneurs can be assured that everything is in order when it comes time to register their business with the state or seek funding from an investor.
Mid-Size Companies:
Mid-size companies often seek assistance with complex documents such as loan agreements, contracts, and other legal matters. Prep Service USA can provide a team of experts knowledgeable in corporate preparation and will ensure that all necessary documents are completed correctly.
Large Corporations:
Large corporations have extremely complex needs and require the assistance of highly experienced professionals to meet their goals. Prep Service USA can help them with everything from filing taxes to organizing annual meetings.
Streamline Your Supply Chain by Partnering with SHIPHYPE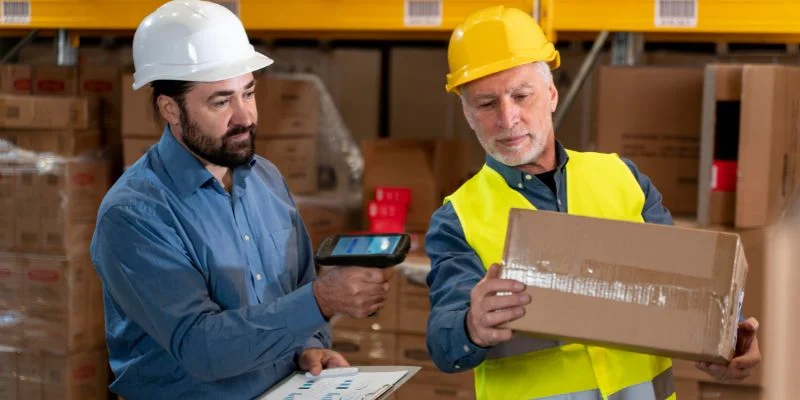 When managing and streamlining the supply chain for Prep Service USA, partnering with SHIPHYPE can be a great solution. Here are just a few of the services that SHIPHYPE provides:
Partner with the Shipping Experts:
SHIPHYPE is a leading, reliable partner in supply chain management that can help you streamline your distribution and shipping operations. With their experienced staff of experts and cutting-edge technology, they will ensure your products arrive quickly and efficiently at their destination.
Streamline Operations:
SHIPHYPE provides more than just discounted prices – they also offer streamlined operations through their streamlined technology and services. This eliminates unnecessary steps in the supply chain, resulting in smoother processes and improved customer service.
Request a quote
Fill the form below and our sales team will be in touch.
Don't like forms?
Email Us:
[email protected]