Looking to Outsource Order Fulfillment to a 3PL?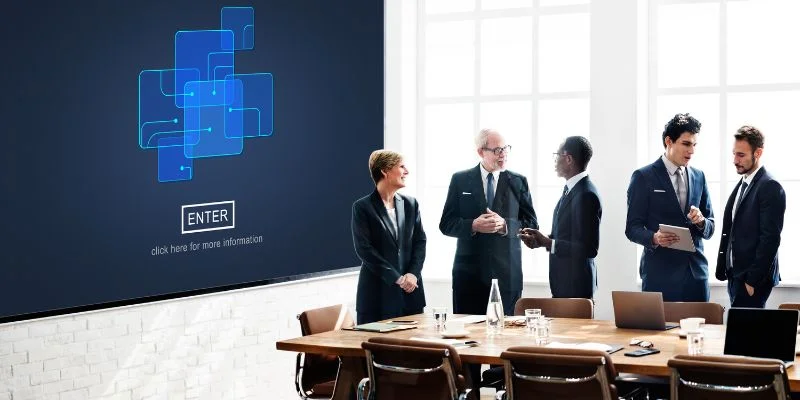 Advantages Of Using A Fulfillment Outsourcing
Outsourcing your fulfillment needs to a third-party partner is becoming increasingly popular for e-commerce businesses. Fulfillment outsourcing offers many advantages, including lower shipping costs, faster delivery times, and reduced labour costs. With outsourced fulfillment services, you can benefit from their expertise in managing inventory levels efficiently and effectively. Your shipment can be tracked accurately and delivered quickly, giving your customers an enhanced shopping experience.
By outsourcing your fulfillment needs to a professional partner, you can reduce risks and ensure the accuracy of orders. Further, you'll have more time to focus on other core eCommerce business tasks such as marketing and customer service. Outsourcing order fulfillment is a great way to maximize efficiency while reducing costs. With the help of outsource fulfillment centers, you can be outsourcing fulfillment and shipping needs to a trusted partner.
Benefits Of Working With A Fulfillment Outsourcing
When you decide to work with a fulfillment outsourcing partner, many benefits come. Here are some of the real benefits that you can expect to enjoy:
Streamlined Fulfillment Process:
Working with a fulfillment partner helps streamline your fulfillment process by allowing you to outsource the handling and shipping of products, freeing up valuable time for other business activities. You can concentrate on other core tasks like marketing and product development.
Dedicated Warehouse Space:
A fulfillment center provides dedicated warehouse space that is organized and secure, giving you more efficient storage and quick order fulfillment. With the right partner, you'll have access to invaluable resources and tools for managing inventory.
Scalability:
Outsourcing your fulfillment needs allows you to quickly and easily scale up or down depending on the size of your business and customer demand. So, there is no need to worry about running out of warehouse space or paying for unused space.
Services Offered By Fulfillment Outsourcing
Fulfillment Outsourcing is a great way for businesses to take care of their product distribution needs. Fulfillment providers offer services such as:
Order Processing:
A fulfillment company can streamline the entire order process to make it easier and more efficient. This includes handling customer orders, packing items, tracking shipments, and more. With a fulfillment provider, you can rest assured that all your orders will be handled quickly and accurately.
Inventory Management:
Fulfillment companies offer inventory management services to help reduce costs and create an effective supply chain. They can pursue inventory levels across numerous locations and adjust accordingly when needed.
Warehouse Management:
Fulfillment providers can handle all your warehouse needs, from receiving inventory to stocking and shipping products. They can also help with storage and turnaround times. So you can be sure your products are in the right place at the right time.
Things To Consider When Looking For A Fulfillment Outsourcing Provider
Working with a fulfillment Outsourcing provider can be a great way to outsource your fulfillment and increase efficiency. But, selecting the right one is key to success. Here are some of the things to consider when looking for a Fulfillment Outsourcing provider:
Service Offerings:
Research your Fulfillment Outsourcing provider's services, such as order management, inventory control, and fulfillment outsourcing. You want a provider that can meet your needs and help you scale with expanding business requirements.
Warehouse Location:
Location is a crucial factor when choosing a Fulfillment Outsourcing provider. Consider the distance of their warehouses, shipping costs, delivery speed, and local regulations they abide by. You can be sure that your business is compliant and that customers receive their orders faster.
Technology:
Determine whether your Fulfillment Outsourcing uses the latest cutting-edge technologies and systems to ensure efficiency in its practices. Make sure they are invested in providing you with real-time data and tracking information to make informed decisions.
Does Your Business Need A Fulfillment Outsourcing Provider?
If you have an eCommerce business, consider a fulfillment outsourcing provider. Outsourcing fulfillment services can help you save time and money while streamlining your operations. A fulfillment service provider can handle all the day-to-day activities associated with eCommerce order fulfillment, from inventory management and warehousing to shipping and returns.
Outsourcing these tasks also allows you to concentrate on other elements of your business, such as marketing and consumer service. Moreover, a fulfillment services provider can help you achieve cost savings by leveraging their buying power for supplies and shipping costs. Furthermore, experienced providers understand the order fulfillment process and can ensure that orders are shipped promptly and accurately.
Differences Between Fulfillment Outsourcing Provider And 3PL
Fulfillment outsourcing providers are typically less expensive than 3PLs, but they may not be equipped to handle every aspect of the supply chain. A fulfillment outsourcing provider typically focuses on order taking, shipping, returns management, inventory storage, and control.
On the other hand, 3PLs are typically more costly but deliver a wider spectrum of services. They can handle order fulfillment and shipping, inventory management, transportation logistics, and customer service. 3PLs also often provide technology solutions that help improve supply chain efficiency.
What Type Of Companies Look For Fulfillment Outsourcing?
In today's competitive business landscape, fulfillment outsourcing is increasingly seen as an attractive strategy for companies in various industries. Here, we'll outline some companies looking to outsource their warehouse fulfillment operations.
E-commerce Retailers:
E-commerce retailers rely heavily on fulfilling their orders efficiently and cost-effectively, and outsourcing fulfillment can help them save time and money. Outsourcing these businesses can benefit from outsourcing a more efficient and reliable fulfillment process.
Multi-channel Retailers:
Multi-channel retailers selling products through different channels require a consistent and reliable fulfillment process, making outsourcing an attractive option. So they can save significant time and costs associated with managing the fulfillment process in-house.
Manufacturing Companies:
Many manufacturing companies outsource their fulfillment operations to reduce labour costs and speed up order delivery. With outsourcing, they can concentrate on their core competencies and allow someone else to handle the fulfillment.
Why SHIPHYPE Is Your Best Choice?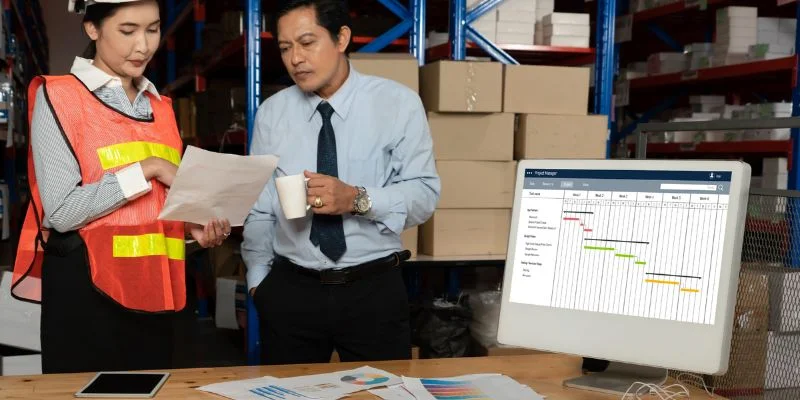 Accelerate Your Business Growth:
Outsourcing fulfillment to SHIPHYPE can help you accelerate your business growth. Outsourcing gives you the capacity and resources to fulfill orders quickly, reduce storage costs, and save time on order processing.
Expand Your Reach:
With SHIPHYPE's fulfillment services, you can expand your reach beyond traditional borders to meet the growing demands of customers worldwide. Their vast network of fulfillment centres helps you deliver products faster and more cost-effectively.
Quality Assurance:
SHIPHYPE provides quality assurance at every step of the fulfillment process. They employ advanced technologies to track orders from the warehouse to the customer's doorstep so you never miss a shipment. The benefits of outsourcing fulfillment to SHIPHYPE include accurate order processing, quick delivery, and reliable customer service.
Request a quote
Fill the form below and our sales team will be in touch.
Don't like forms?
Email Us:
[email protected]