Looking to Outsource Order Fulfillment to a 3PL?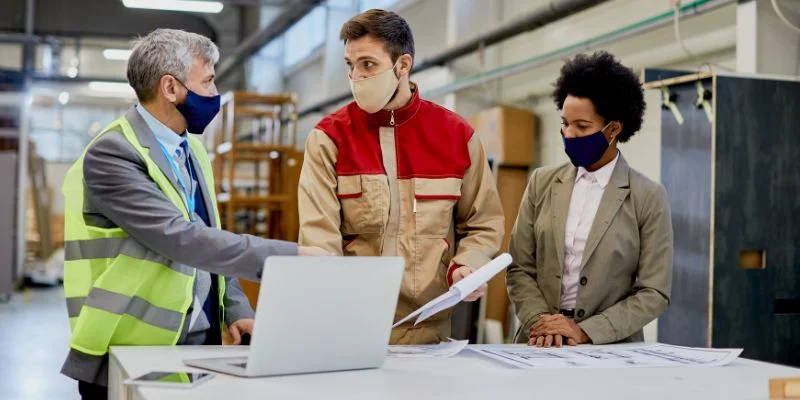 Advantages Of Using A Shipping Fulfillment Services
Shipping fulfillment- the most vital & time-consuming part of any eCommerce business. It can be an enormous challenge to manage, but it doesn't have to be! With the help of a shipping fulfillment service, you can facilitate your operations and save time & money in the process.
Using shipping fulfillment services provides you with an array of advantages like focus on core business, lower shipping costs, faster delivery times, improved order accuracy, tracking & reporting capabilities, and much more that can truly help your business run more smoothly.
Benefits Of Working With A Shipping Fulfillment Company
Shipping fulfillment companies offer a variety of services & perks that can help your business thrive and reach its goals. Here are some of the benefits that you can expect from them:
Time and Cost Savings:
Outsourcing your shipping fulfillment is one of the main benefits of working with a shipping fulfillment company. This helps to save time and money by allowing the companies to focus on their core business functions while someone else takes care of the tedious task of shipping.
Scalability:
As your business grows, a shipping order fulfillment center can quickly scale its services to meet your increasing demands. Many shipping fulfillment centers have the resources and expertise to manage higher order volumes, seasonal fluctuations, and peak periods.
Inventory Management:
Shipping fulfillment companies can help you optimize your inventory management. They have advanced inventory tracking systems that provide real-time visibility into stock levels that allow you to adjust your ordering accordingly so that you never run out of stock.
Services Offered By Shipping Fulfillment Company
Shipping fulfillment companies offer a range of services to support your business's order fulfillment needs. Below are some of the services provided by shipping fulfillment companies:
Order Processing:
Order processing is a crucial step in the fulfillment and shipping process and involves the accurate verification, processing, and updating of customer orders. Shipping fulfillment companies will manage your order fulfillment process from start to finish, including inventory management, picking and packing orders, shipping label generation, order tracking, and more.
Warehousing and Storage:
Shipping fulfillment companies also offer warehousing and storage services to store your products, inventory, and other materials. This can help free up space in your business, reduce shipping costs, and improve efficiency by ensuring that everything is properly managed.
Shipping and Carrier Management:
Shipping fulfillment centers work with various shipping carriers to ensure the reliable and timely delivery of your packages. They can help you select the most suitable and best shipping options based on factors such as package size, weight, destination, and delivery speed.
Things To Consider When Looking For A Shipping Fulfillment Provider
A shipping fulfillment service is not just a third-party warehouse that prepares and ships your orders for you but much more. It can be an invaluable asset to your business, streamlining operations and helping you maximize efficiency and cut costs in the long run. To get the most out of your shipping fulfillment partner, you should consider a few key factors:
Location & Speeds:
When it comes to shipping, both location and speed matter, if you want to be able to reach your customers faster and more cost-effectively, you'll want to find a shipping fulfillment provider that is close to major shipping hubs and can offer expedited shipping options.
Fulfillment Service Fees:
Make sure to take a look at how much your fulfillment provider will charge you for the services they provide. This can vary greatly between providers, so you want to make sure you find one that offers competitive pricing and can meet your budget, as well as your needs.
Types of Services & Support:
Many providers can provide a variety of order fulfillment services, including inventory management, packaging, and eCommerce fulfillment services. It's important to make sure the provider you choose can offer the services you need, as well as a reliable support system.
Does Your Business Need A Shipping Fulfillment Provider?
The most plainly answer to this question is yes! If you are someone who is operating an online store or business and you wish to make sure that your customers get their items as quickly and as efficiently as possible, then a shipping fulfillment provider is an absolute must.
Shipping fulfillment providers are one of the greatest ways to ensure your customers get their goods on time and in excellent condition. By outsourcing this service, you will be able to focus on other facets of your business so that you can concentrate on the growth of your business.
Differences Between Shipping Fulfillment And Drop Shipping
The main difference between shipping fulfillment and drop shipping is that shipping fulfillment is the process of filling customer orders from your own inventory and delivery to the customer. Drop shipping, on the other hand, involves using an external supplier to fulfill customer orders and shipping them directly from the supplier's warehouse to the customer.
In other words, an order fulfillment company or the merchant themselves handles the entire fulfillment process, while in drop shipping, the fulfillment procedure is outsourced to a third-party supplier or manufacturer, which can be located anywhere around the world.
What Type Of Companies Look For Shipping Fulfillment?
Shipping fulfillment is a valuable service that many businesses utilize to reduce costs and streamline operations. Some of the most common ones that look for shipping fulfillment are:
eCommerce Businesses:
With the rise of online shopping, more and more eCommerce businesses are relying on shipping fulfillment so that they can provide clients with a faster and more reliable experience.
Retail and Wholesale Businesses:
Retail and wholesale businesses often need to send out large orders quickly and on time. Shipping fulfillment can help these businesses save money and time on shipping costs.
Apparel Businesses:
Apparel businesses, including clothing, accessories, and footwear, also require reliable shipping fulfillment to ensure they get their products to their loyal customers in a timely fashion.
Benefits Of Choosing SHIPHYPE For Shipping Fulfillment
Customized Packaging and Branding:
SHIPHYPE understands the importance of branding and presentation; that's why we offer customizable packaging and branded labels to your shipments. With SHIPHYPE, you can make sure that your customers receive their orders in a way that reflects your brand personality.
Flexible Warehousing Solutions:
No matter the size of your business, SHIPHYPE offers flexible warehousing solutions to accommodate all types. With their storage plans, you can ship your orders quickly and conveniently with plenty of space to store your inventory without any roadblocks.
Transparent & Clear Pricing:
With SHIPHYPE, you don't have to worry about hidden fees or surprise charges. They offer transparent & affordable pricing models that make it easy to budget for your fulfillment needs.
Request a quote
Fill the form below and our sales team will be in touch.
Don't like forms?
Email Us:
[email protected]