Looking to Outsource Order Fulfillment to a 3PL?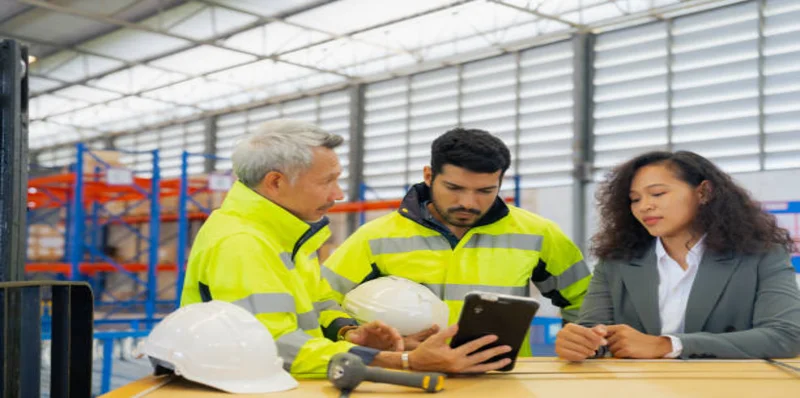 Benefits of Working with a Prep Center in Vancouver
Collaborating with a prep center in Vancouver can significantly enhance the efficiency and effectiveness of your business operations. These specialized facilities offer services to streamline your supply chain and logistics processes, providing businesses with valuable advantages in the competitive market. Here are some benefits of using Amazon FBA prep services in Vancouver
Expertise in Customs Compliance:
Prep centers in Vancouver often deeply understand customs regulations and compliance procedures. This expertise proves invaluable for businesses dealing with international shipments, ensuring a smooth and trouble-free passage through customs and minimizing delays and potential issues.
Efficient Order Fulfillment:
The proficient order fulfillment services provided by Vancouver prep centers help businesses promptly fulfill on-demand shipments. From accurate picking and packing to timely shipping, these centers can optimize the entire fulfillment process, contributing to increased customer satisfaction and loyalty.
Cost Savings:
Outsourcing tasks to a prep center in Vancouver can result in significant cost savings for businesses. By eliminating the need for maintaining a large physical space, hiring additional staff, and investing in specialized equipment, businesses can redirect resources to core activities, improving overall financial efficiency.
Scalability and Flexibility:
Prep centers in Vancouver offer scalability and flexibility to accommodate fluctuations in business demands. Whether you experience seasonal peaks or sudden spikes in order volume, these centers can adapt quickly, ensuring your operations remain efficient and responsive to market changes.
Services Offered by Prep Center Companies in Vancouver
Within the vibrant business landscape of Vancouver, prep center companies extend a suite of indispensable services designed to empower businesses for future FBA inventory replenishment and logistics optimization. These specialized facilities serve as pivotal contributors to businesses' core operations, offering a spectrum of solutions beyond mere inventory handling.
Quality Control and Inspection:
FBA Fulfillment centers in Vancouver offer comprehensive quality control and inspection services to ensure products meet the specified standards. This includes checking for damages, verifying product specifications, and conducting thorough inspections to maintain high-quality assurance.
Kitting and Assembly:
Many fulfillment center companies provide kitting and assembly services, allowing businesses to create customized product bundles or packages. This streamlines the fulfillment process, making it more convenient for Canadian customers and enhancing the marketability of products.
Labeling and Barcoding:
Efficient labeling and barcoding services are crucial for accurate inventory management and order fulfillment. FBA Prep service in Vancouver can handle the labeling of products, ensuring that each item is correctly identified and ready for swift and error-free shipping.
Returns Processing:
Dealing with product returns can be a time-consuming task for businesses. Prep center companies in Vancouver often offer returns processing services, efficiently managing the return and exchange processes to maintain customer satisfaction and streamline reverse logistics.
Things To Consider When Looking for a Prep Center Provider
Selecting the right prep center provider is a crucial decision that can profoundly impact your business operations. As you navigate the options, you must consider various factors to ensure a seamless partnership that aligns with your needs. At SHIPHYPE, we understand the importance of a reliable prep center, and we've outlined key considerations to help you make an informed decision.
Comprehensive Service Offerings:
When evaluating prep center providers, look for those offering a comprehensive range of services that align with your business requirements. From inventory management to order fulfillment, a provider like SHIPHYPE can address diverse needs, streamlining your supply chain processes.
Technology Integration and Automation:
Consider providers that leverage technology to enhance efficiency. SHIPHYPE incorporates advanced order management and inventory tracking systems, ensuring seamless integration and real-time insights into your inventory levels and order statuses.
Transparent Pricing Structure:
Transparency in pricing is key to avoiding unexpected costs. When exploring options, prioritize providers like SHIPHYPE that offer clear and transparent pricing structures. This helps you budget effectively and prevents any unwelcome financial surprises.
Customer Reviews and Testimonials:
Take the time to review customer testimonials and feedback. SHIPHYPE values client satisfaction, and positive reviews reflect our commitment to providing excellent prep center services. Consider other businesses' experiences to gauge a potential provider's reliability and effectiveness.
Does Your Business Need a Prep Center Vancouver Provider?
If your business deals with managing inventory, fulfilling orders, and shipping products, a prep center provider in Vancouver could be a game-changer. These specialized facilities handle tasks like quality control, packaging, and order processing, allowing you to focus on your core business.
With services tailored to streamline logistics and enhance efficiency, a prep center in Vancouver, like SHIPHYPE, can be the solution to optimize your supply chain and deliver a better customer experience.
What Types of Companies Look For Prep Centers in Vancouver?
Various companies, especially those involved in eCommerce sales, eCommerce stores, and international trade, seek prep centers in Vancouver. Businesses that manage inventory fulfill orders, and ship products benefit from the specialized services offered by prep centers.
Whether you're a small online retailer, a growing eCommerce fulfillment business, or a company dealing with international shipments, a prep center in Vancouver, such as SHIPHYPE, can cater to your needs, streamline your operations, and contribute to the overall efficiency of your business.
Why Choose SHIPHYPE?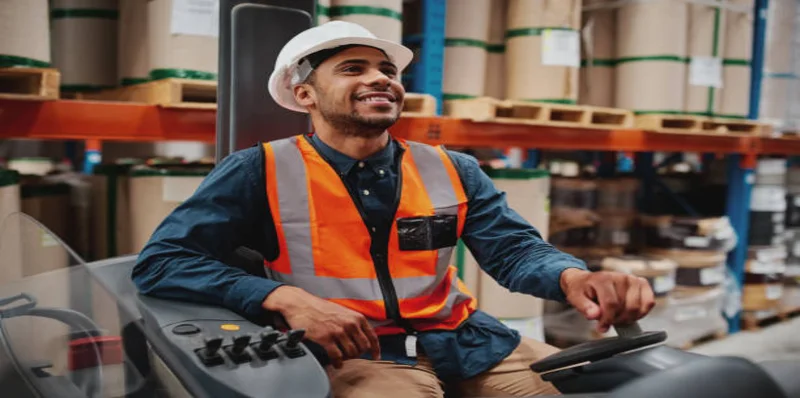 Choosing SHIPHYPE for your business or eCommerce store needs is based on reliability, efficiency, and cost-effectiveness. With a commitment to excellence, SHIPHYPE is a versatile partner offering various services to enhance your supply chain. Whether you require seamless shipping, secure storage, or competitive prep fees, SHIPHYPE covers you.
Reliable Shipping Service:
SHIPHYPE prides itself on providing a dependable shipping service, ensuring that your products reach their destination on time and in optimal condition. With a focus on reliability, we aim to enhance your customer satisfaction by delivering a smooth and efficient shipping experience.
Fully Operational Storage Facility:
Our fully operational storage facility is equipped to meet your inventory management needs. Whether you're storing products for short or long durations, SHIPHYPE's storage solutions are designed to ensure the safety and accessibility of your inventory, contributing to the overall efficiency of your business operations.
Domestic or International Supplier:
Whether your business operates locally or globally, SHIPHYPE can handle your shipping requirements and help to fulfill on-demand shipment. Our services cater to domestic and international suppliers, providing seamless and reliable logistics solutions for businesses expanding their reach.
Super Competitive Prep Fees:
SHIPHYPE offers super competitive prep fees, ensuring you can optimize operational costs without compromising service quality. With a transparent and cost-effective fee structure, we aim to provide value for your investment, helping your business thrive in a competitive market.
Request a quote
Fill the form below and our sales team will be in touch.
Don't like forms?
Email Us:
[email protected]