Looking to Outsource Order Fulfillment to a 3PL?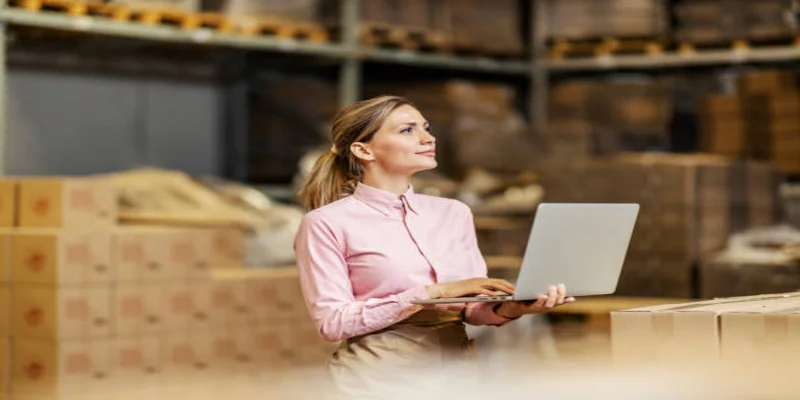 Advantages Of Using A 3PL Warehouse In Los Angeles
Due to its role as a central manufacturing hub and a port of entry and exit for international goods, the public warehouses in the Los Angeles region tend to be very busy and have high occupancy rates. Although it benefits the economy of LA, it presents difficulties for supply chain managers who need to transport goods in the Southern California area.
Therefore, we offer 3PL services with access to over 4.5 million square feet of public warehousing space in Southern California and Arizona, strategically located to meet your requirements. Some of the significant advantages of using global logistics warehouse service in Los Angeles include the following:
Proximity to the Los Angeles International Airport
Our warehouses are located within a few hours' drive from the airport, making it easy to transport goods quickly and efficiently to any destination. In addition, we have access to a full range of transportation services if you need to move goods across the country or worldwide.
Enhanced Supply Chain Management
We offer complete supply chain solutions to meet all your needs. From inventory management and order fulfillment to transportation services, our logistics experts can help you manage every aspect of the supply chain. We are also adept at navigating the fulfillment services Los Angeles International Airport offers.
Quick Delivery and Distribution Solutions
Our warehouses are strategically located throughout Southern California, allowing us to offer fast delivery times to local customers. We also can deliver goods across the country or around the world promptly.
Full Range of Added Services
In addition to warehousing and logistics services, we offer a full range of added benefits to meet the needs of our customers. From labeling and repackaging to kitting and assembly, we can provide a comprehensive solution for any business.
SHIPHYPE's Warehouse in Los Angeles is committed to providing our customers with the highest quality of service and support. With our access to a full range of solutions, we can help you maximize efficiency and profitability throughout your supply chain.
Services Offered By 3PL Warehouse In Los Angeles
Do you know the services offered by 3PL Warehouse in Los Angeles? The experienced staff of SHIPHYPE offers various services to ensure your supply chain runs smoothly. Every third-party logistics is different; some provide storage, order fulfillment, transportation services, etc. Many of our clients turn to us for:
Warehousing And Storage Solutions
Our spacious and well-maintained warehouse in Los Angeles area ensures your goods are stored safely and securely. In addition, we offer flexible storage solutions to meet your needs, including short-term, long-term, seasonal, and bulk storage.
Distribution And Logistics Solutions
We understand the importance of getting your products to their destination on time and in perfect condition. With our access to a global network of carriers and industry leaders, we can provide efficient shipping solutions tailored to your needs.
Order Fulfillment Services
We offer a full-service order fulfillment system that will ensure your product's timely and accurate delivery. Our experienced staff can handle all aspects of order management, from receiving and processing orders to packing and shipping.
Kitting And Assembly
For businesses needing kitting services or custom assembly projects, our team can provide solutions to get your products out the door quickly. We have experience in various kitting and assembly projects, from small one-off orders to large-scale industrial projects.
With SHIPHYPE, you can be sure your 3PL warehouse in Los Angeles has all the services you need to keep your supply chain running smoothly.
Things To Consider When Looking For A 3PL Warehouse in Los Angeles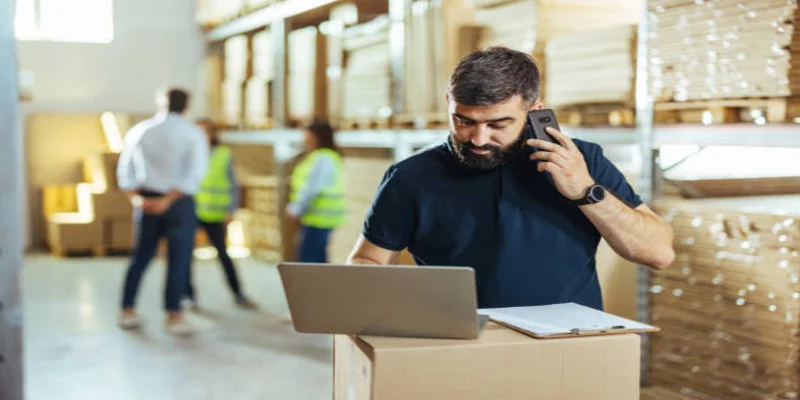 Many businesses don't realize the importance of finding a 3PL Warehouse in Los Angeles that meets their needs. Here are a few factors to consider when choosing a provider:
Location
Location plays a vital role in the success of your supply chain. You need to make sure that the warehouse is located close enough to your customers so that you can provide timely deliveries.
Services
Ensure that the warehouse provides services like storage, distribution, order fulfillment, and kitting/assembly tailored to your needs. For example, if you are in the apparel industry, you'll need a warehouse that can handle garment and fabric storage.
Technology
Look for a warehouse that utilizes modern technology to ensure efficient order processing and tracking. Ensure your provider has the latest barcoding systems, cloud-based software solutions, and RFID technologies.
Many businesses are already taking advantage of our 3PL warehouse in Los Angeles. Let SHIPHYPE help you streamline your supply chain and get your products to customers faster.
Does Your Business Need A 3PL Warehouse In Los Angeles?
If your business is involved in warehousing and distribution within or near Los Angeles, teaming up with a 3PL warehouse can be advantageous.
As a thriving commercial center with a strong logistics industry, Los Angeles can benefit significantly from outsourcing your warehousing requirements to a 3PL provider, which can simplify your supply chain operations.
What Type of Companies Look For 3PL Warehouse In Los Angeles?
Many companies across various industries look for 3PL warehouses in Los Angeles to meet their logistics needs. In particular, initiatives such as fashion and apparel, consumer goods, electronics, and automotive often seek the services of 3PL providers in this region.
Additionally, businesses involved in the import/export of products from other countries often outsource their warehousing needs to 3PL providers in Los Angeles.
Why Choose SHIPHYPE?
SHIPHYPE is a leading provider of 3PL warehouse solutions in Los Angeles. We provide comprehensive warehousing, fulfillment, and logistics services tailored to your business needs. Your warehousing provider must be experienced and reliable.
That's why we have dedicated teams of professionals overseeing every aspect of our operations to ensure they are efficient, secure, and cost-effective. The reasons why SHIPHYPE stands out from our competitors include the following:
Comprehensive Services
We offer many 3PL warehouse solutions in Los Angeles, including inventory management, order fulfillment, and transportation. So when you outsource your warehousing requirements to SHIPHYPE, you can be confident that your needs will be handled.
Highly Secure Facilities
Our Los Angeles warehouses have the latest security features to keep your inventory safe and secure. In addition, our experienced staff is always on hand to ensure that all operations occur smoothly and without disruptions.
Cost-Effective Solutions
We offer cost-effective solutions that can help reduce your overall warehousing expenses. We provide flexible pricing options tailored to fit your budget and business needs. Our team of experts is always available to discuss the best possible solution for your situation.
If you are looking for a reliable and experienced 3PL provider in Los Angeles, SHIPHYPE is the best choice. We have years of experience providing warehousing solutions to various businesses and have earned a reputation as one of the leading providers in the area. Contact us today to learn more.
Request a quote
Fill the form below and our sales team will be in touch.
Don't like forms?
Email Us:
[email protected]