Looking to Outsource Order Fulfillment to a 3PL?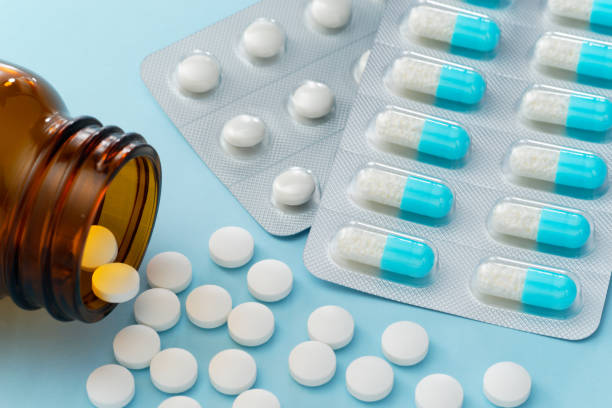 Things To Consider When Shipping Pharmaceutical Products
The pharmaceutical industry is growing daily, and with it comes the need for third-party logistics (3PL) providers to ensure that all the products are delivered on time and with utmost care. Third-party logistics providers play a vital role in helping pharmaceutical and life sciences companies increase revenue growth by providing custom solutions for their order fulfillment needs.
SHIPHYPE is the most reliable third-party logistics provider specializing in the pharmaceutical industry. We understand the importance of handling pharmaceuticals and ensuring that all shipments are made with care and accuracy. But before shipping pharmaceuticals via a 3PL, there are some things to consider:
Government Regulations
Ensure you know all your country or state regulations regarding shipping pharmaceuticals. These regulations can be stringent and need to be followed strictly. SHIPHYPE can provide guidance and assistance to ensure all regulations are met.
Cold Chain Logistics
Temperature fluctuations during shipping can damage pharmaceutical products, thus making cold chain logistics necessary for shipping pharmaceuticals. We offer high-speed handling and advanced temperature control solutions to ensure your products stay safe throughout their journey.
Customs Clearance
It is very important to have a reliable third-party logistics provider who can handle customs clearance and quickly get your shipment out of the port. SHIPHYPE has extensive experience in providing custom solutions tailored to suit the needs of each customer while ensuring that all government regulations are met.
Secure Packaging
When choosing a third-party logistics provider, ensure they have the experience and expertise to provide secure packaging for your valuable pharmaceutical products. SHIPHYPE uses high-quality materials and state-of-the-art technology to ensure your products arrive safely at their destination without damage.
Temperature-Controlled Warehouses
Some 3PLs dont have temperature-controlled warehouses. This can be a problem as it can cause damage to your products, so make sure that you choose a third-party logistics provider like SHIPHYPE, which has temperature-controlled warehouses for storing and handling pharmaceuticals.
By choosing SHIPHYPE, you can be sure that your pharmaceutical products are handled with utmost care and accuracy. Our services have grown significantly over the years, and we provide value-added services such as custom solutions for warehousing and order fulfillment to ensure that all the needs of our customers are met.
Products We Fulfill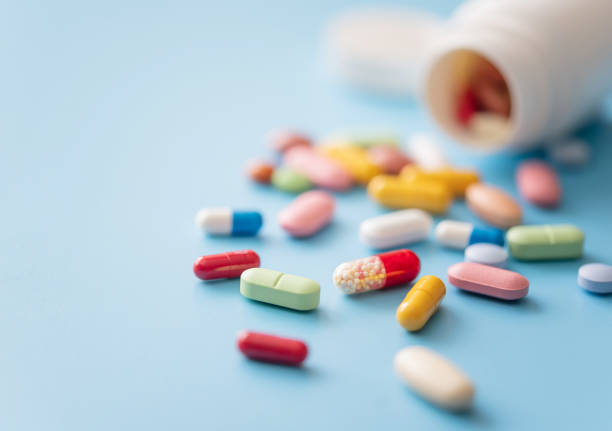 Pharmaceutical companies using third-party logistics providers can ship their products to various locations worldwide. SHIPHYPE provides supply chain services and order fulfillment for various pharmaceutical products, including tablets, injections, and more.
For pharmaceutical order fulfillment, our team worked tirelessly to provide seamless and timely delivery to our customers. We understand the importance of shipping products as per their requirements. Our products list includes the:
Vitamins And Minerals
Vitamin usually needs to be shipped in a temperature-controlled environment. Our warehouses have temperature-controlled facilities, allowing us to provide these products the best possible storage conditions.
OTC Drugs
Over-the-counter drugs require special handling as they can cause side effects if mishandled during shipping. Our team is well-trained and experienced in ensuring that all OTC drugs are handled cautiously and carefully.
Veterinary Drugs
Veterinary drugs need to be handled with extreme care and expertise. SHIPHYPE has the necessary infrastructure and experience to handle veterinary drugs, providing safe transport to their destination.
Nutritional Supplements
Secure packaging and temperature-controlled warehouses are essential when shipping nutritional supplements. At SHIPHYPE, we provide the best possible storage conditions for these products and secure packaging, so they arrive safely at their destination.
Injections And Syringes
Injections and syringes are sensitive products that require special care during shipping. At SHIPHYPE, we have the necessary infrastructure to handle these products and ensure safe delivery.
Surgery Kits
Surgery kits require extra care during shipping. Our team has experience handling these products and providing secure packaging to ensure they arrive safely at their destination. SHIPHYPE strives to provide the best possible service for various pharmaceutical products.
Benefits Of Working With SHIPHYPE As Your Fulfillment Partner
Pharmaceutical companies need fulfillment solutions that are as precise and reliable as the medicines they produce. That's why so many companies choose SHIPHYPE for their 3PL needs. Our services are designed to give your business the edge regarding the timely and accurate delivery of your products. Here are some of the benefits you can expect by working with us:
Experienced Team
Our team of experienced professionals has deep pharmaceutical industry knowledge and understands the unique challenges of shipping high-value products. We are equipped to handle complex orders, securely package sensitive items, and ensure all products arrive safely at their destination.
Compliance Expertise
All 3PL providers need to comply with FDA regulations and various other policies associated with the pharmaceutical industry. With SHIPHYPE, you can rest assured that all shipments align with the most current compliance requirements, giving you peace of mind knowing your products are being handled correctly.
Cost Savings
Using our 3PL services will save you money. By taking advantage of our large shipment volume, we can negotiate lower rates with carriers, which means you'll get the best prices in the industry.
Advanced Technology
At SHIPHYPE, we use cutting-edge technology to streamline shipping processes and ensure accuracy. Our software is designed to minimize errors and increase order accuracy, allowing you to focus on your core business.
Flexible Solutions
We understand that every company is different, so we offer customizable 3PL solutions tailored to your business. Whether you require special packaging instructions or a customized order fulfillment process, our team will work with you to ensure your needs are met.
At SHIPHYPE, we strive to make the shipping process as easy and cost-effective as possible. With our 3PL services, you can trust that your pharmaceutical shipments are in good hands. Contact us today to learn more!
Request a quote
Fill the form below and our sales team will be in touch.
Don't like forms?
Email Us:
[email protected]