Looking to Outsource Order Fulfillment to a 3PL?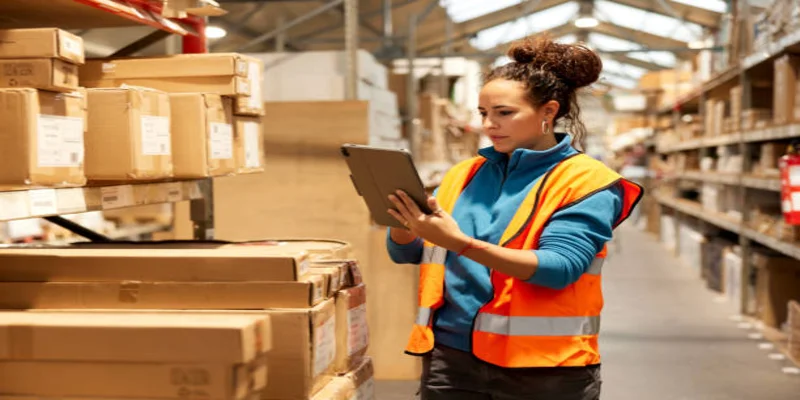 Advantages Of Using A Los Angeles Warehouse
Every business needs a warehouse space to store its products. Whether you are just starting to need a place to store your goods, and Los Angeles warehouse spaces have become increasingly popular over, or already have an established business, having a warehouse is essential to the success of your operation.
Regarding search engine storage solutions, Los Angeles has had some in the last few years. With a large warehouse, it can benefit any business. Here are some advantages of using a Los Angeles warehouse.
Convenience
One of the main benefits of a convenient location in the heart of one of America's largest cities is that they provide businesses with various benefits that make them an ideal choice for storage solutions. Many rent warehouses are located near major highways, making them easily accessible to companies and customers. Additionally, Los Angeles lease warehouses often offer convenient hours of operation, allowing you to work around your business's schedule.
Ample Warehouse Space
Los Angeles CA warehouses provide office businesses with plenty of space for their storage sale needs. With ample square footage, there is room to store almost any type of product. This makes them ideal for businesses that require large amounts of storage space, such as those dealing with bulky goods or large quantities of goods. Additionally, the warehouse properties are often designed with organization in mind, allowing you to find what you need when you need it quickly.
Safety And Security
Los Angeles warehouse spaces provide a safe and secure environment for storing your products. With 24-hour security on-site, your goods are always safe. Additionally, many warehouses offer climate control systems to ensure your products remain in optimal condition while stored. This is especially beneficial for businesses dealing with sensitive or perishable items.
When finding the perfect warehouse space for your business's needs, SHIPHYPE is here to help. With their extensive network of Los Angeles warehouse space and vast experience in logistics, we can provide you with a tailored storage solution that meets all of your business's needs.
Services Offered By Los Angeles Warehouse
Ecommerce startups without physical stores find Los Angeles warehouse spaces an excellent solution for storing and shipping their products in the market. Many warehouses offer services such as order fulfillment, pick and pack, and return processing.
This makes it easy for businesses to get their goods safely stored and shipped out quickly without worrying about the complexities of managing a warehouse space independently. Some significant services offered by Los Angeles warehouses are:
Pick and Pack Services
From the simplest to the most complex order fulfillment needs, warehouses are equipped with experienced staff and automated systems to ensure that orders are processed quickly and accurately.
Automated Real-Time Tracking
Most warehouses can provide real-time tracking of all shipments. This allows businesses to easily manage their supply chain and monitor the progress of their orders. With this level of visibility, companies can ensure that their orders are delivered on time and accurately.
Climate Control Systems
For businesses dealing with sensitive or perishable built items, climate control is essential for keeping products in optimal condition while stored. With the help of SHIPHYPE's team of experts, you can find warehouses with climate-controlled systems to store your products safely.
Warehousing and Distribution
For businesses with large size volumes of orders, Los Angeles warehouses offer warehousing and distribution services. These services include storage, inventory management, order processing, shipment tracking, and more.
With a network of SF warehouses in Los Angeles, SHIPHYPE offers a turnkey solution to get you started with warehouse services. Our team of experts will help you find the perfect facility and ensure that your business's needs are efficiently met.
Things To Consider When Looking For A Los Angeles Warehouse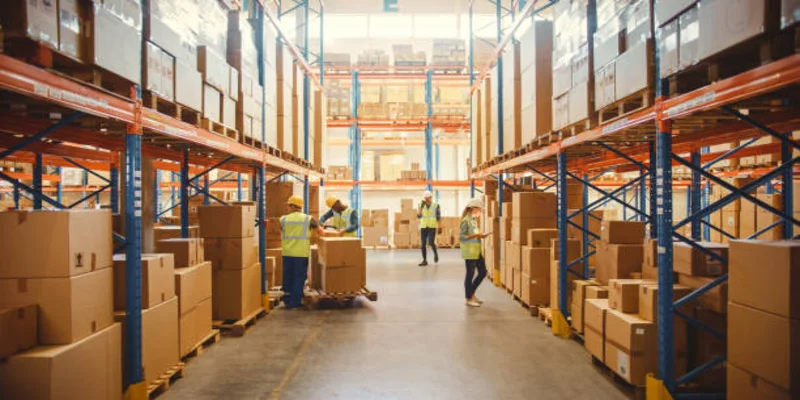 You should consider certain factors when searching for a large warehouse in the Los Angeles area. Not every warehouse is created equal, so you must do your due diligence when selecting one. Here are a few things you should take into consideration:
Security
Ensure the large warehouse facility has adequate security measures to protect your inventory and shipments. With SHIPHYPE's warehouses, you can rest assured knowing your inventory is safe.
Location
It's essential to find a warehouse close to major transportation networks and highways for efficient shipping and delivery of goods. With our expansive network of warehouses, you'll be able to find one that meets your needs.
Proximity to Customers
If you are shipping orders to customers within the Los Angeles area, the proximity of the warehouse can also be a factor in your decision. SHIPHYPE's warehouses are located throughout the region, so you can rest assured that your orders will reach customers quickly.
At SHIPHYPE, we understand your business is unique, and each large warehouse facility must meet your needs. Our team of experts will work closely with you to ensure you find the perfect Los Angeles warehouse for your business and get started with our services quickly.
Does Your Business Need A Los Angeles Warehouse?
If you are an eCommerce store owner, online retailer, or business that ships and stores inventory in the Los Angeles area, then a warehouse could be an excellent solution for your needs. It can help streamline operations, cut costs, and allow you to focus more on growing your business.
At SHIPHYPE, we offer warehouses throughout the region so you can find one that meets your specific requirements. Our warehouses come with various features, including security, automated systems, and 24/7 customer support to ensure you get the most out of our services.
What Type of Companies Look For Los Angeles Warehouse?
A wide range of companies seek Los Angeles warehouses to support their operations. E-commerce businesses find value in these warehouses due to the high demand and proximity to a large customer base. Retailers benefit from having a centralized location to store and distribute their products. Manufacturing companies often require warehouses for storing raw materials and finished goods.
Additionally, logistics and distribution companies appreciate the strategic location of Los Angeles for efficient transportation and supply chain management. Any company looking for convenient access to customers, suppliers, and transportation networks can find immense value in a Los Angeles warehouse.
Why Choose SHIPHYPE?
Not every warehouse is the same. That's why finding one that meets your specific needs is important. We at SHIPHYPE understand that and take a tailored approach to every client. From helping you find the perfect warehouse for your business to providing customer support, our team will ensure you are satisfied with our service. Additionally, we offer the following:
Real-Time Tracking
Every shipment can be tracked in real-time to ensure it's on the right track. This helps you keep tabs on your goods and ensure they arrive safely and on time. Any delays or issues will be flagged, and our team of experts can help you address them quickly.
Automated Systems
We use automated systems to streamline the process and save time. Everything from barcode scanning to inventory management is handled in a secure environment with minimal human intervention. This ensures that every step is taken care of without any hassle.
Temperature Controlled Environment
We understand that temperature is a critical factor in the storage and shipping process. That's why our warehouses have a climate control system to maintain optimal temperatures. This helps ensure that your goods remain in good condition throughout the process.
No Hidden Fees
At SHIPHYPE, we believe in transparency. You will never be surprised by hidden fees or unexpected charges. We provide transparent pricing plans and ensure you understand every service's terms before signing up. This helps keep your costs down and maximize the value for your money.
In conclusion, a Los Angeles warehouse is an ideal option for businesses looking to move into new markets or increase efficiency in their shipping process. With SHIPHYPE, you can rest assured that your goods will be safe. Our team of experts is ready to provide the best customer service and ensure a pleasant experience for you and your customers. Let us help you take your business to the next level!
Request a quote
Fill the form below and our sales team will be in touch.
Don't like forms?
Email Us:
[email protected]