Looking to Outsource Order Fulfillment to a 3PL?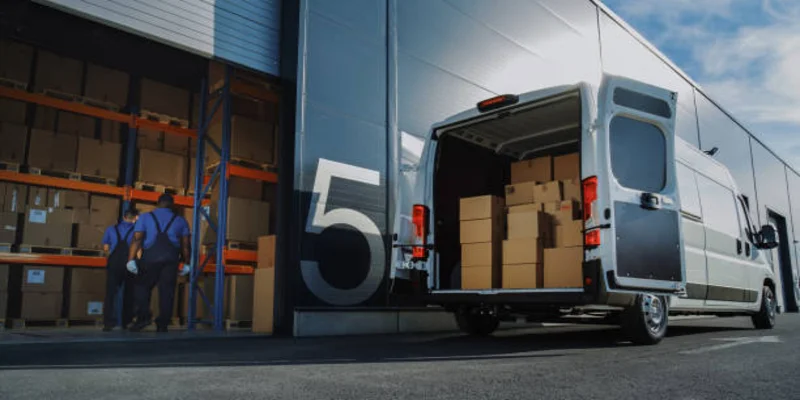 How to Fulfill DEAR Systems Orders?
DEAR Systems is a great business tool that helps you manage your orders, inventory, and customers. It integrates with several eCommerce stores and can automate your sales process from start to finish. Businesses that use DEAR Systems cancan connect with their customers, streamline the sales process, and get paid quickly and efficiently.
But what about when it comes to fulfilling those orders? How do you get your products out the door fast and deliver them on time? 3PL For DEAR Systems can help! A Third party logistics for DEAR Systems or 3PL provider can help you manage your inventory and fulfill orders quickly and cost-effectively. To fulfill the DEAR Systems order, the following steps are required:
Connect Your DEAR Systems Account To 3PL
The first step is to connect your DEAR Systems account with a 3PL provider. This will allow you to access all your order and product details in one place and make it easier to manage your inventory and orders.
Stock Inventory At The 3PL Warehouse
Once your account is connected, you must stock your inventory in the 3PL warehouse. This will allow the 3PL provider to fulfill orders more quickly and get them out the door with minimal effort on your part.
Integrate The 3PL With Your Store
You'll also need to integrate your 3PL with your online store. This will allow customers to place, pay orders and fulfill them quickly and efficiently. Many 3PL providers have ready-made integrations for popular eCommerce platforms, making them easy to set up.
Fulfill Orders Quickly
Once everything is set up, your orders can be fulfilled quickly and efficiently. 3PLs can fulfill orders within 24 hours, allowing you to keep your customers satisfied and grow your business faster.
Whether you're a small business looking to get started with DEAR Systems or an established enterprise looking for a more efficient way to fulfill orders, 3PL For DEAR Systems can help you optimize your operations and deliver a great customer experience.
How 3PLs Help Fulfill DEAR Systems Orders?
To fulfill DEAR Systems' orders, 3PL is a middleman between you and your customers. By connecting to DEAR Systems, the 3PL can access order and product details in real time, allowing them to manage inventory more effectively and fulfill orders quickly. 3PL helps your business ship DEAR Systems orders in the following ways:
Inventory Management Systems
3PLs can manage your inventory, ensuring you always have the right products in stock to sell and fulfill orders. They can also track how much product you have in stock and alert you when it's time to restock. When you're running multiple stores, this can be a great time saver.
Scale Your Business
3PLs can also help you in the growth of your business by taking on the fulfillment process. This allows you to focus on growing your business without worrying about getting orders out the door. Sometimes, companies are so busy they need to outsource managing orders and fulfillment.
Deliver On Time
The most significant benefit of using a 3PL is that it can help you in delivering orders on time. 3PLs have experience fulfilling orders and understand what it takes to get them out quickly while ensuring they arrive in perfect condition at their destination.
SHIPHYPE was built with DEAR Systems integration in mind. We offer a full suite of services to help you manage your orders, inventory, and customers from end-to-end, so you can focus on growing your business.
How Do 3PLs Connect With DEAR Systems?
To connect to DEAR Systems, 3PLs use a secure API. This allows them to access your order and product information in real time and make necessary changes. With this integration, you'll have complete visibility into the order fulfillment process and be able to track orders from start to finish.
Sometimes, having legal agreements between you and the 3PL is required. This ensures both parties are accountable for mistakes, delays, or unsatisfactory services.
Things To Consider When Looking For A 3PL For DEAR Systems Orders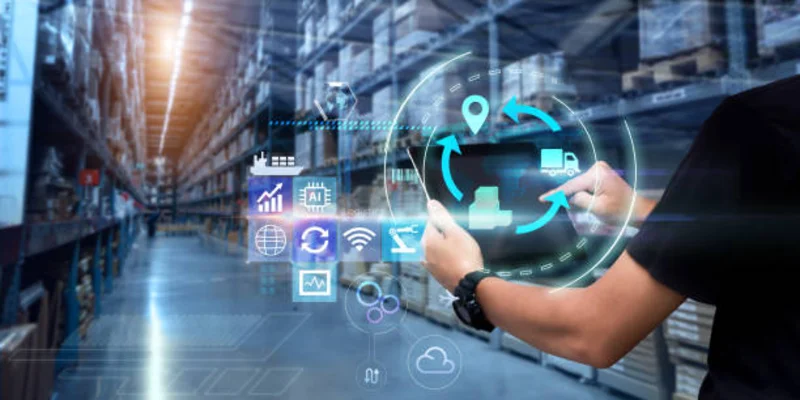 Shipping is integral to your business, so finding a 3PL for DEAR Systems orders is essential. Here are some things to consider when choosing a 3PL:
Look For Online Reviews
It's essential to do your research and read online reviews before making a decision. Reviews can give you valuable insight into how reliable the 3PL is and what services they offer.
Experience Matters
You want a 3PL with experience with DEAR Systems, so ask about their past experiences in this area. A good 3PL should be able to answer all your questions and provide you with the right solutions.
Flexible Solutions
Ensure that the 3PL you choose offers flexible solutions that meet your unique needs. Each business is different, so finding a 3PL that can tailor their services to fit your specific requirements is essential.
Reputable Services
Finally, choose a 3PL known for its reliable and reputable services. You want to ensure that your customers have a positive experience with their orders, so working only with the best in the business is essential.
3PL For DEAR Systems can help take the hassle out of order fulfillment and give you the peace of mind that your orders will be delivered on time. With SHIPHYPE's integration with DEAR Systems, you can rest assured that we have the experience and expertise to handle your fulfillment needs.
Top 5 Options for DEAR Systems Order Fulfillment
The top 5 options for DEAR Systems order fulfillment are:
SHIPHYPE
ShipBob
Fulfillment By Amazon (FBA)
Red Stag Fulfillment
Shipwire
These companies offer the best services and solutions to help you get your orders out quickly and efficiently. With these 3PLs, you can rest assured that your orders will arrive on time and in perfect condition.
Why Choose SHIPHYPE As Your Fulfillment Partner?
It is the mission of SHIPHYPE to make order fulfillment effortless for our customers. We strive to provide the best solutions and services to ensure your business is running smoothly. With our DEAR Systems integration, you can fully see the entire process from start to finish.
We understand that every company has different needs for fulfillment, so we offer flexible solutions to meet your unique requirements. We are committed to providing reliable and reputable services to ensure customers have a positive experience with their orders. The reasons to choose SHIPHYPE as your DEAR Systems fulfillment partner are:
Modern Technology
We have the latest technology to ensure your orders are processed quickly and efficiently. All our software is up-to-date, so you can rest assured that your orders will be fulfilled as soon as possible.
Integrated API
Our secure API allows you to access your order and product information in real time, giving you full visibility into the fulfillment process. Many of our customers appreciate this feature and find it to be an invaluable asset.
Competitive Pricing
Our competitive pricing structure ensures you can keep your costs low while getting the best services possible. We strive to provide the most cost-effective solutions without sacrificing quality or service.
Experienced Team
Our team of experienced professionals is dedicated to providing the highest level of customer service. Our team is knowledgeable and always ready to answer any questions or address any concerns you may have.
If you're looking for an experienced and reliable DEAR Systems fulfillment partner, SHIPHYPE is perfect. With our integrated API, competitive pricing structure, and modern technology, we can help take the hassle out of order fulfillment and give you the peace of mind that your orders will be delivered on time. Contact us today to learn how we can help you with your DEAR Systems order fulfillment needs.
Request a quote
Fill the form below and our sales team will be in touch.
Don't like forms?
Email Us:
[email protected]