Looking to Outsource Order Fulfillment to a 3PL?
How To Fulfill Faire Orders
Fulfilling Faire orders is a crucial aspect of managing your wholesale business. Keeping track of your Faire orders and their respective due dates is essential. This will allow you to plan your production, shipping, and packaging accordingly. Once the items are ready, you can create shipping labels and packing slips within Faire's platform.
Additional promotional material or thank-you notes are also recommended to enhance the customer experience. Once shipped, you can mark the order as fulfilled within Faire's system, releasing the payment to your account. By fulfilling Faire orders promptly and professionally, you can establish a positive reputation on the platform and encourage repeat business.
How 3PLs Help Fulfill Faire Orders
Third-Party Logistics (3PLs) are specialized service providers offering Faire businesses logistics and supply chain solutions. Their site offers secure integrations and fair pricing packages, ensuring a seamless experience for our customers. They handle various aspects of logistics, including warehousing, transportation, and distribution.
How 3PLs work with Faire:
Faire is an online marketplace that connects independent makers and artisans with retailers. 3PLs receive products from makers, store them in their warehouses, and fulfill orders through Faire on behalf of retailers.
Receiving and storing products:
3PLs receive products, check for damages or defects, and store them optimally using advanced inventory management systems.
Order fulfillment:
When a retailer receives an order through Faire, 3PLs pick and pack the products from their warehouse and ship them directly to the customer on behalf of the retailer, providing real-time tracking information.
3PLs play an integral role in fulfilling Faire orders, allowing makers and retailers to focus on their core competencies while 3PLs manage the logistics.
How do 3PLs connect with Faire?
Faire is an online wholesale marketplace connecting independent retailers with suppliers of unique and high-quality products. Here's a brief guide on how third-party logistics providers (3PLs) can connect with Faire, the online wholesale marketplace,
Application process:
3PLs can connect with Faire by completing an application form on Faire's website. The application requires basic information about the 3PL, such as its name, location, and services offered.
Partner requirements:
To qualify as a partner, 3PLs must meet specific requirements, such as having a minimum of 5,000 square feet of warehouse space, experience with shipping and handling unique or fragile items, and the ability to handle high SKU counts and small order quantities.
Benefits of partnering with Faire:
Partnering with Faire enables 3PLs to expand their customer base and offer their services to Faire's growing network of retailers.
By completing the application process and meeting Faire's requirements, 3PLs can position themselves as reliable partners for Faire's network of retailers and increase their business growth opportunities.
Benefits of Outsourcing Faire Fulfillment Needs
In today's highly competitive business landscape, companies always look for ways to improve their operations and increase efficiency while reducing costs. Faire fulfillment needs to grow in today's challenging market. We will explore in detail the benefits of outsourcing.
Streamlined Operations:
Outsourcing fulfillment needs can help businesses streamline their operations by reducing the time and resources spent managing inventory, packing, and shipping products. This allows businesses to focus on their core operations and achieve greater efficiency and productivity.
Increased Flexibility:
Outsourcing fulfillment needs can give businesses greater flexibility by allowing them to scale their operations up or down as needed.
Improved Order Accuracy:
Outsourcing fulfillment needs can help improve order accuracy by leveraging advanced technology and trained personnel. This can reduce the number of errors in orders, leading to greater customer satisfaction and improved brand reputation.
Reduced Shipping Costs:
Outsourcing fulfillment needs can give businesses access to discounted shipping rates and other cost-saving measures. Fulfillment providers can leverage economies of scale to negotiate better shipping rates with carriers.
Things To Consider When looking for a 3PL for Faire Orders
When searching for a 3PL (Third-Party Logistics) provider for faire orders, businesses must consider several crucial factors to ensure optimal supply chain management. Here are some key considerations for selecting a 3PL partner:
Experience and Expertise:
Select a 3PL with extensive experience handling Faire orders and in-depth knowledge of the platform's requirements. The ideal partner should possess a profound understanding of the unique demands of the Faire ecosystem.
Technology Integration:
Find a 3PL that integrates with Faire's technology platform seamlessly. This integration will ensure that your order fulfillment, tracking, and inventory management processes run smoothly.
Customer Service:
Select a 3PL that prioritizes customer service and is committed to providing exceptional customer support. They should be proactive in resolving any issues that arise, including managing returns and exchanges.
Cost and Value:
While cost is a critical consideration, businesses must also evaluate the value that the 3PL can provide. A reliable 3PL that delivers orders accurately and on time can increase customer satisfaction and sales and reduce inventory management and returns costs.
Top 5 Options for Faire Order Fulfillment
Faire, an online wholesale marketplace, connects small business owners with independent brands and makers. One of the key components of running a successful wholesale business is efficiency. Here are the top 5 options for Faire order fulfillment:
SHIPHYPE
ShipBob
ShipStation
Easyship
ShipHero
These options help businesses of all sizes streamline their order fulfillment processes and provide a positive customer experience.
Why Choosing SHIPHYPE As Your Faire Fulfillment Company Is The Best Choice?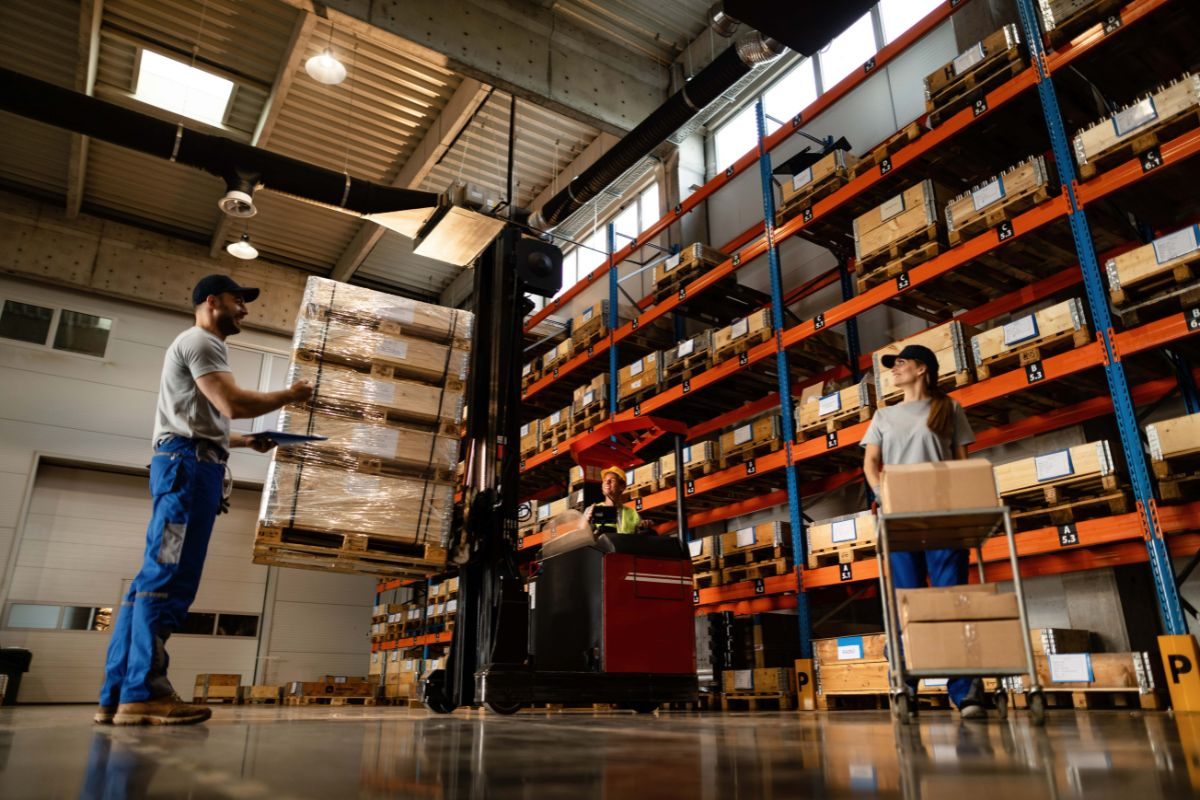 ShipHype offers a seamless integration process that allows your business to connect with various e-commerce platforms such as Shopify, Amazon, and WooCommerce. This integration eliminates manual data entry and allows real-time orders, inventory, and tracking information syncing.
Fast and Accurate Shipping
ShipHype has a network of warehouses strategically located throughout the United States and Canada. This allows for fast and cost-effective shipping options for your customers.
Transparent Pricing
ShipHype offers transparent pricing, meaning you will only pay for the services you use. There are no hidden fees or surprise charges, and the platform provides a clear breakdown of all costs.
Exceptional Customer Service
At ShipHype, customer service is a top priority. The platform provides dedicated account managers who are available to answer any questions or concerns that you may have.
In short, ShipHype offers a seamless integration process, flexible and scalable solutions, fast and accurate shipping, transparent pricing, and exceptional customer service. These features make ShipHype the best choice for businesses of all sizes looking for a reliable and efficient fulfillment company.
Request a quote
Fill the form below and our sales team will be in touch.
Don't like forms?
Email Us:
[email protected]