Looking to Outsource Order Fulfillment to a 3PL?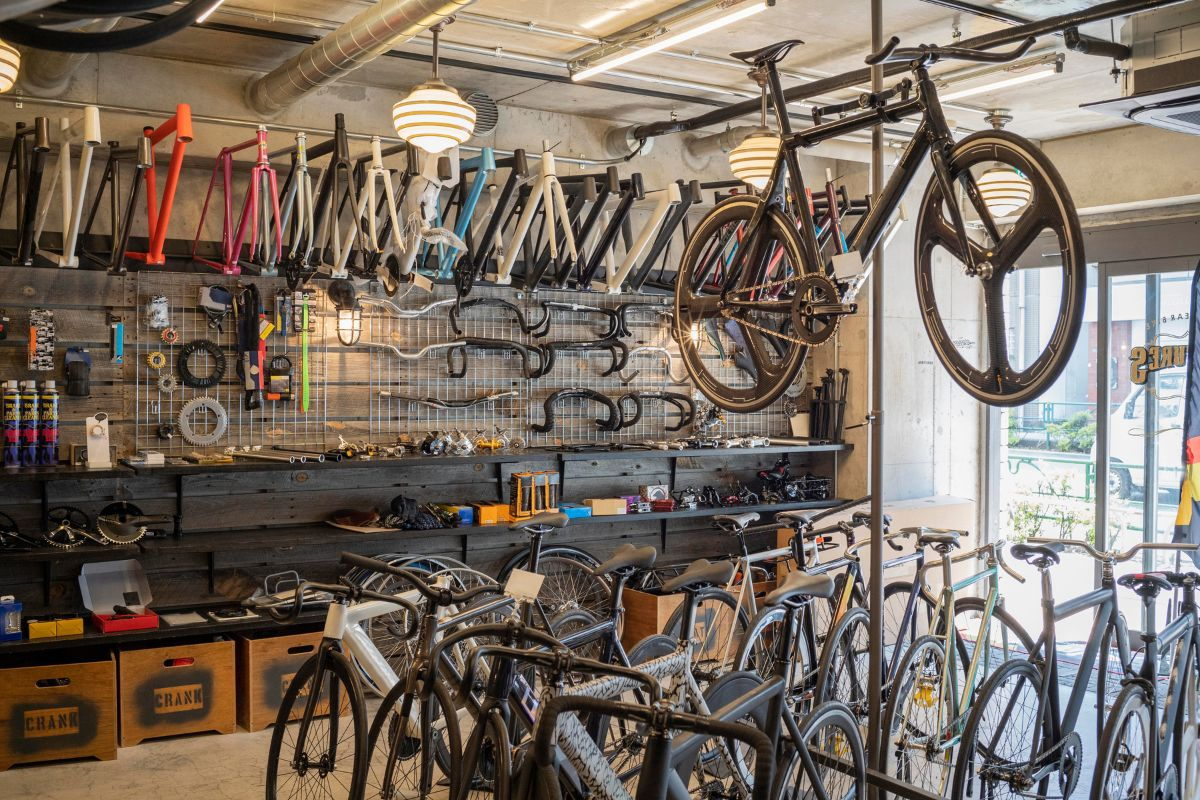 Things To Consider When Shipping bicycles Products
Shipping bicycle products requires careful consideration and attention to ensure that the products arrive safely and promptly. As such, it's important to consider various factors that can impact the shipping process.
SHIPHYPE third-party logistics company is a professional and reliable shipping and fulfillment platform that provides comprehensive solutions for shipping bicycle products to theirs.
Here are some important things to consider when shipping bicycle products:
Proper Packaging:
Proper packaging is crucial to prevent damage to your bicycle brand during transit. SHIPHYPE offers custom packaging solutions that are designed to provide adequate protection for your products.
Shipping Costs:
Shipping costs can vary depending on your package's weight, size, and destination. SHIPHYPE provides real-time shipping rates from multiple carriers, allowing you to choose the most cost-effective option for your bicycle products.
Customs Regulations:
When shipping bicycle products internationally, it's important to comply with customs regulations and pay any necessary import/export fees. SHIPHYPE can help you navigate customs regulations and provide the necessary documentation to ensure your bicycle products clear customs smoothly.
Delivery Time:
Providing fast and reliable shipping is crucial to meeting customer expectations. SHIPHYPE's network of fulfillment centers across the US and Canada lets you strategically store your bicycle products, reducing shipping costs and delivery times.
SHIPHYPE is a professional and reliable shipping and fulfillment platform that provides comprehensive solutions for shipping bicycle products.
With SHIPHYPE, you can simplify your shipping process, reduce shipping costs, and provide fast and reliable shipping for your customers.
Products We Fulfill
Bike brands work closely with their retail partners to optimize their supply chains and offer other services, such as e-bike and bulky items delivery, to meet the needs of their clients and stay competitive in the business. Here are some products that we fulfill.
Bicycle Frames:
Bicycle frames are the foundation of any bike, and we offer a variety of frames made from materials such as aluminum, carbon fiber, and steel. Different frame shapes, sizes, and designs cater to different riding styles and terrains. Choosing the right frame is crucial to ensure a comfortable and efficient ride.
Bicycle Drivetrains:
A bike's drivetrain propels it forward, and we offer a range of brands that cater to different riders' needs. Our drivetrains include components such as shifters, derailleurs, and chains. We offer mechanical and electronic shifting systems and drivetrains with different gear ranges to cater to riding terrains.
Bicycle Handlebars:
Bicycle handlebars significantly impact your bike's handling and comfort. We offer a wide range of handlebars, including drop bars, flat bars, and riser bars. Handlebars come in different materials, such as aluminum, carbon fiber, and steel, and different widths and shapes catering to different riding styles.
Bicycle Saddles:
A comfortable bike saddle can significantly impact your cycling experience, and we offer a range of saddles designed to cater to different riding styles and preferences. Saddles feature different shapes, materials, and padding to provide maximum comfort and support.
Bicycle Tires:
Bicycle tires play a crucial role in how your bike performs, and we offer a range of tires designed for different riding styles and terrains. We offer rubber, kevlar, and carbon fiber tires, with varying tread patterns, widths, and puncture resistance.
Bicycle Helmets:
A quality bike helmet can help protect your head during a fall, and we offer a range of helmets designed to cater to different riders' needs. Helmets feature different shapes, sizes, and materials, with varying levels of ventilation, adjustability, and safety features.
Bicycle Accessories:
We also offer a range of accessories that can enhance your cycling experience, including bike bags, racks, lights, and fenders. These accessories help you carry gear, protect your bike, and stay safe and visible during rides.
These bicycle products are essential for building and customizing your dream bike. Choosing high-quality products from trusted brands ensures a comfortable, efficient, and safe cycling experience.
Why SHIPHYPE Is The Trusted Choice For Your Gifting Needs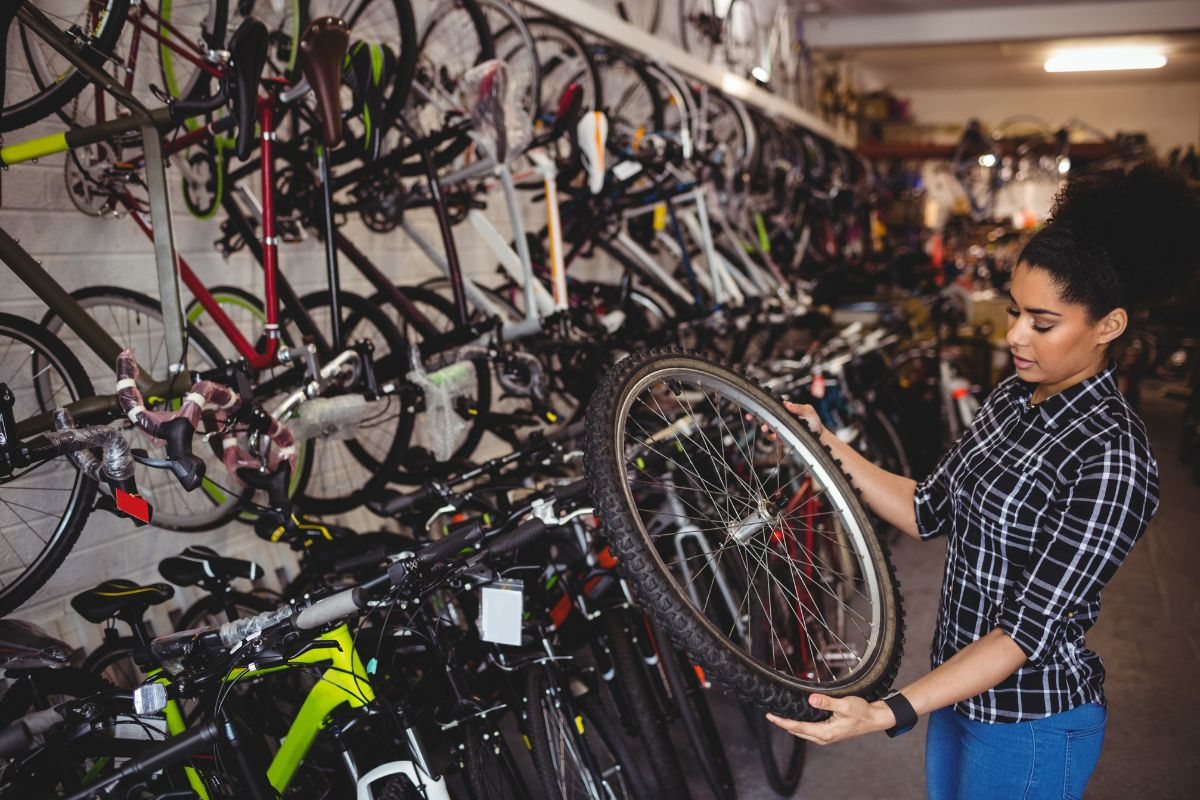 When shipping your bicycle, you want to be sure that you're choosing a company you can trust. That's where SHIPHYPE comes in. SHIPHYPE is a top-rated shipping company specializing in shipping bicycles and other sports equipment. We'll explore why SHIPHYPE is the trusted choice for your bicycle needs.
Experience and Expertise:
With years of experience in shipping, SHIPHYPE has become a leader in shipping bicycles. Their team of experts has extensive knowledge and experience in handling and packaging bicycles for safe transport. They know exactly how to pack and ship your bicycle to arrive at its destination in perfect condition.
Affordable Pricing:
One of the biggest concerns when shipping a bicycle is the cost. SHIPHYPE understands this concern and strives to offer affordable pricing without sacrificing quality. They offer competitive rates for shipping services, making them an excellent choice for anyone looking to ship a bicycle on a budget.
Flexible Shipping Options:
SHIPHYPE warehousing understands that every customer has unique needs and offers flexible shipping options. Whether you need your bicycle shipped domestically or internationally, SHIPHYPE covers you. They offer various shipping options, including expedited shipping and white-glove service, to ensure your bicycle arrives on time and in perfect condition.
Insurance Coverage:
SHIPHYPE also offers insurance coverage for all shipments. This means that if anything happens to your bicycle during transit, you'll be covered. Their insurance coverage provides peace of mind knowing that your investment is protected during shipping.
Excellent Customer Service:
At SHIPHYPE, customer satisfaction is their top priority. They have a team of dedicated customer service representatives available to answer any questions or concerns about your shipment. Their team is always available to assist you throughout the shipping process, making it a stress-free experience.
SHIPHYPE is the trusted choice for your bicycle shipping needs. With their years of experience, affordable pricing, flexible shipping options, insurance coverage, and excellent customer service, you can trust that your bicycle will arrive at its destination safely and on time.
Contact SHIPHYPE today to learn more about their shipping services and how they can help you ship your bicycle.
Request a quote
Fill the form below and our sales team will be in touch.
Don't like forms?
Email Us:
[email protected]