Looking to Outsource Order Fulfillment to a 3PL?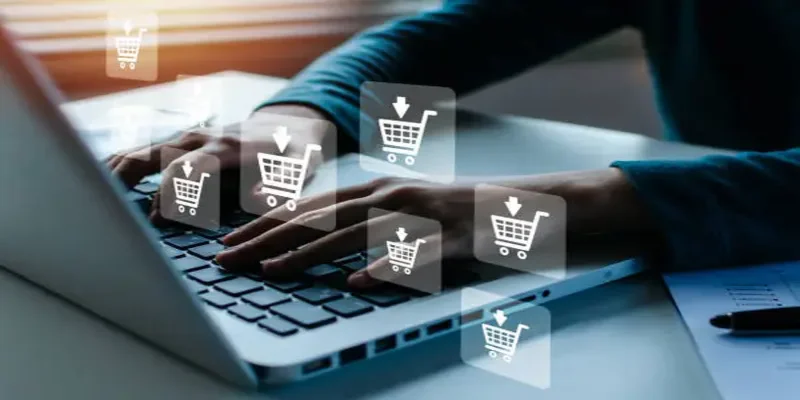 How to Fulfill CommerceHub Orders?
Businesses need to ensure that their customers have a positive experience when ordering online. One way to do this is by finding the best 3PL for CommerceHub orders and inventory management. With a third-party logistics (3PL) provider, you can streamline your order fulfillment process and ensure that your customers get their products on time and accurately.
Regarding order fulfillment accuracy, dropshipping is the most common way retailers or brands fulfill customer orders. Drop shipping allows you to outsource your inventory and have it shipped directly from the warehouse to the customer, eliminating the need for manual packing and shipping costs. To fulfill CommerceHub orders, following these steps can help you get started:
Integrate CommerceHub with a 3PL Provider
First, you must find a reliable 3PL provider that integrates with CommerceHub and provides efficient order fulfillment services for your business. Once the integration is complete, the 3PL will be able to manage all of your orders from Marketplace and all online orders from your website. SHIPHYHPE for 3PLs is an ideal solution for this.
Streamline Your Fulfillment Process
The next step is to ensure that the 3PL provider can streamline your order fulfillment process and make it easier for customers to receive their orders quickly and accurately. This includes tracking shipments, providing accurate inventory data, and ensuring all products are mailed out on time.
Optimize Shipping Costs
Finally, you will need to optimize your shipping costs by finding the most cost-effective methods of shipping products to customers. This includes using a 3PL provider that offers discounted rates and bulk shipping discounts.
SHIPHYPE is an excellent solution for businesses looking to get the most out of their order fulfillment process. With SHIPHYPE, you can deliver your CommerceHub orders quickly and accurately while reducing shipping costs.
How 3PLs Help Fulfill CommerceHub Orders?
In the world of hurry and online shopping, customers expect their orders to be fulfilled quickly and accurately. By partnering with a 3PL provider, you can ensure your order fulfillment process is streamlined and cost-effective. With the right 3PL, you can increase customer satisfaction while accurately delivering orders on time. 3PLs help in
Enhance Your Reach
Third-party logistics providers can help you reach new markets and customers by providing access to various shipping options, including ground, air, and international delivery.
Gain Access to Inventory
A 3PL provider can also provide access to inventory from multiple suppliers, allowing you to manage your supply chain efficiently. This means that you can fulfill orders faster and without worrying about stock-outs.
Automation Of Order Fulfillment
By partnering with a 3PL, you can also automate your order fulfillment process and reduce manual errors. This helps to ensure that the orders are fulfilled quickly and accurately, leading to improved customer satisfaction.
So if you're looking for a reliable provider to help fulfill CommerceHub orders, look no further than SHIPHYPE. Our up-to-mark order fulfillment services provide the best value for your money and help ensure customers deliver their orders on time.
How Do 3PLs Connect With CommerceHub?
To connect your CommerceHub account with 3PLs, you'll need to provide them with access to your dashboard. This will allow the 3PLs to manage orders and inventory from within the CommerceHub platform.
Once connected, you can assign priority levels and shipping rules for each order without manually updating them. This helps to streamline your order fulfillment process and make it more efficient.
Benefits of Outsourcing CommerceHub Fulfillment Needs
The CommerceHub platform is a powerful tool for online sellers, but managing the order fulfillment process alone can be challenging. You can benefit from streamlined operations and cost savings by outsourcing your CommerceHub fulfillment needs to a 3PL provider. Some of the significant benefits include the following:
Increased Efficiency
Outsourcing your order fulfillment needs to a third-party logistics provider can significantly increase the efficiency of your operations. 3PLs provide access to better technology, resources, and infrastructure to help you deliver orders on time and accurately.
Reduced Costs
You can reduce your overall shipping costs by leveraging the discounts and bulk shipping rates offered by 3PLs. This will help maximize your profits and ensure customers receive their orders promptly.
Improved Customer Satisfaction
Third-party logistics providers are experts at delivering orders with accuracy and on time. This helps to improve customer satisfaction, leading to increased sales and revenue.
Overall, SHIPHYPE is the perfect solution to help you make the most out of your Commercehub order fulfillment process. Our services are designed to meet all your needs and provide access to up-to-date technology, resources, and infrastructure that will help deliver orders quickly and accurately.
Things To Consider When Looking for a 3PL for CommerceHub Orders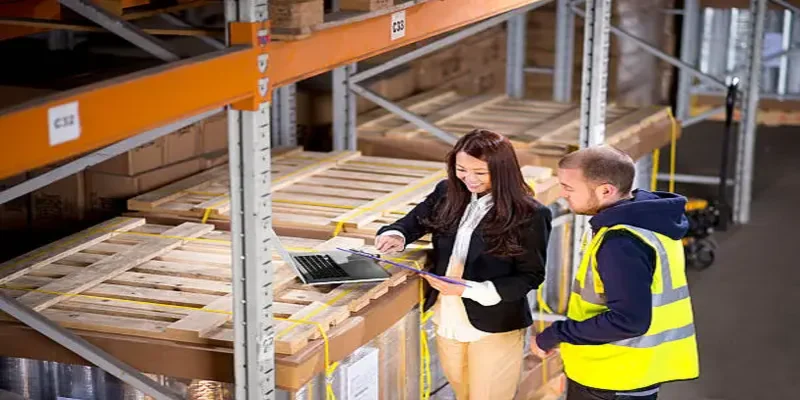 When looking for a third-party logistics provider to help with your CommerceHub order fulfillment needs, there are several factors to consider.
Look For Reliable Providers
Finding a 3PL that has been in business for a while and has a good track record of providing reliable services is important. This will ensure you trust them to deliver orders accurately and on time.
Understand The Fees
Ensure you understand the fees associated with the services provided by the 3PL. This will help you determine if the provider offers competitive rates and whether or not they are a good fit for your business.
Evaluate Their Technologies
It is also important to evaluate the technologies used by the 3PL provider. This includes their inventory management system, order tracking software, and customer service platform. This will help you understand if they are well-equipped to handle your order fulfillment needs.
Top 5 Options for CommerceHub Order Fulfillment
The top 5 options for 3PL providers to help with your CommerceHub order fulfillment needs include:
SHIPHYPE
Shipwire
Fulfillment by Amazon
Logistyx
Red Stag Fulfillment
Each of these providers offers different levels of services and pricing models. Before deciding, evaluate each one carefully to ensure you choose the best option for your business needs.
Why Choose SHIPHYPE As Your Fulfillment Partner?
SHIPHYPE takes pride in providing reliable and cost-effective fulfillment services for our customers. Our services are designed to meet all your needs, including access to our advanced software platform, an experienced team of professionals, and a network of warehouses. Some of the benefits we offer include the following:
Secure and Accurate Order Fulfillment
No matter what type of orders you are processing, our experts will ensure that orders are fulfilled accurately and on time. We have a strict order accuracy policy to ensure that all customers receive the correct items in perfect condition.
Multiple Warehouses
Our network of warehouses allows us to quickly and efficiently ship orders all around the world. This helps to reduce delivery times and improve customer satisfaction.
Competitive Rates
We offer competitive rates to maximize your savings while providing quality services. Our experts will work with you to customize a pricing plan that fits your needs and budget.
Regarding ordering fulfillment, SHIPHYPE is the perfect choice for businesses using CommerceHub. Our reliable services and competitive rates make us an ideal partner in helping you meet all your order fulfillment needs. Contact us today to get started on improving your business's profitability!
Request a quote
Enter your details below and we'll be in touch to learn more about your ecommerce business.
Don't like forms?
Email Us:
[email protected]