Looking to Outsource Order Fulfillment to a 3PL?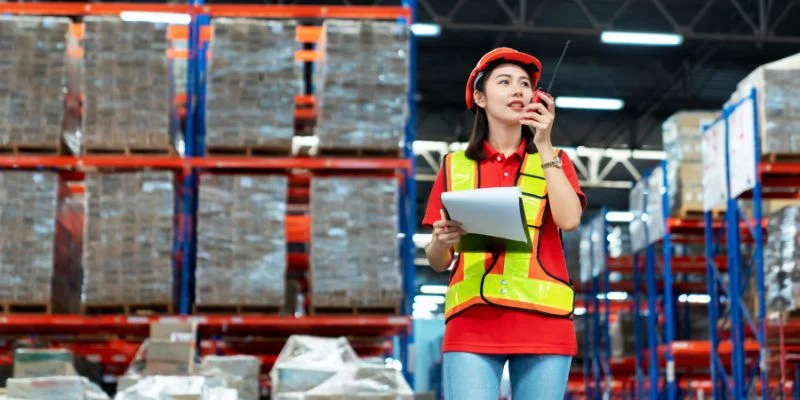 Advantages Of Using A 3PL Fulfillment Toronto
Using a 3PL Fulfillment Toronto to streamline your order fulfillment process can provide many advantages. You can easily manage transportation and logistics services across various distribution centers by partnering with a third-party logistics company. This offers the flexibility to access resources and personnel in different areas of the country or even abroad.
Third-party logistics services from 3PL Fulfillment Toronto also allow you to scale up or down, relying on your needs quickly. This supply chain means that if there is a surge in demand, you won't have to invest in other personnel or equipment to meet it. Instead, you can easily outsource the fulfillment process to a 3PL provider who will handle the overflow.
Benefits Of Working With A 3PL Fulfillment Toronto
Partnering with a 3PL Fulfillment Toronto provider can help your business maximize its efficiency and profitability. Here are some of the key benefits that come with working with a 3PL fulfillment provider.
Increased Efficiency:
A 3PL Fulfillment Toronto can help increase the efficiency of your eCommerce business by providing streamlined inventory management and order fulfillment processes. This improved efficiency allows you to focus on developing and growing your eCommerce businesses instead of worrying about mundane administrative tasks.
Cost Savings:
Working with a fulfillment company can help you save money in terms of time and resources. Fulfillment companies also benefit from the economies of scale offered by 3PL companies, as they generally have access to better pricing when it comes to shipping and materials.
Improved Customer Service:
A 3PL Fulfillment company in Toronto can also provide a higher level of client service when compared with traditional warehouses. With advanced technologies and experienced staff, your customers will pick up their orders faster and with fewer errors.
Services Offered By 3PL Fulfillment Toronto
3PL Fulfillment Toronto offers a wide range of services designed to streamline and increase the efficiency of your business operations. Here is a review of what they offer.
Inventory Management:
3PL Fulfillment Toronto delivers inventory management services that help you support track of your goods and optimize your supply chain. They can provide real-time visibility, monitor trends, and automate tasks so that you can concentrate on growing your enterprise.
Shipping & Logistics:
They comprehend the significance of fast and dependable shipping. 3PL Fulfillment Toronto presents customized logistics solutions, such as same-day delivery or global distribution, to meet your needs. So you can rest guaranteed knowing that your customers will get their orders on time.
Returns Processing:
They comprehend that returns can be a hassle. That's why they deliver streamlined returns processing assistance to help you manage refunds, exchanges, and restorations fast and efficiently. So you don't need to trouble about customers obtaining the wrong items or delayed refunds.
Things To Consider When Looking For A 3PL Fulfillment Provider
Finding a 3PL fulfillment provider that perfectly fits your business can be daunting. There are many important factors to consider.
Fulfillment Capabilities:
Ensure the provider provides a wide range of services, including warehousing, inventory management, pick and pack, kitting, order fulfillment, and shipping to your customers. Also, consider if they provide additional services such as product assembly or light manufacturing.
Quality Assurance:
Ensure that the 3PL you choose has a robust quality assurance process. This should include inspection, auditing, and testing throughout the warehouse to ensure accuracy and minimize errors in order fulfillment. So ensure to ask about their process.
Technology & Automation:
Look for a 3PL with advanced technology solutions that will enable faster order fulfillment, error minimization, and improved efficiency across all areas of operations. Automation enables short-order processing and tracking and improved inventory management.
Does Your Business Need A 3PL Fulfillment Toronto Provider?
Are you looking for an experienced 3PL Fulfillment Toronto Canada provider that can meet the needs of your business? The Outsource order fulfillment is a reliable third-party logistics (3PL) provider that is becoming increasingly popular for companies in the Toronto region and beyond.
With a professional 3PL Fulfillment Toronto Provider, you can rest assured that your business model will be supported and have access to modern solutions such as freight forwarding, warehousing, customs clearance, international shipping, and more. Working with a 3PL provider means you can benefit from reduced operational costs, improved scalability and flexibility of services, and enhanced customer service.
Differences Between 3PL Fulfillment Provider And 4PL
3PL Fulfillment Providers provide supply chain services, such as procurement and distribution. They offer multiple services, including order management, warehousing, and shipping. Essentially, they are specialized in providing end-to-end supply chain solutions.
On the other hand, 4PLs (Fourth-Party Logistics) provide a more comprehensive level of service. They integrate and manage other 3PL providers to create an end-to-end supply chain solution and offer services such as inventory management, financial planning, and customer relations management.
What Type Of Companies Look For 3PL Fulfillment Toronto?
In today's competitive business environment, many companies are turning to 3PL Fulfillment Toronto to help them manage their inventory and logistics needs. Here are some of the best:
E-Commerce Businesses:
3PL Fulfillment Toronto is ideal for e-commerce businesses that want to outsource their shipping, packing, and inventory storage needs. This type of service allows companies to save money by avoiding the cost of buying, stocking, and shipping products themselves.
Start-Ups & SMEs:
Small businesses and start-ups that want to avoid investing in their physical infrastructure can benefit from 3PL fulfillment Toronto services. With a 3PL provider, they can focus on scaling up the business without worrying about inventory and shipping issues.
Small Retailers:
Small retailers who don't have enough space to store products can use 3PL fulfillment services to store and ship their products. This will allow them to nourish better customer service while reducing their time on manual shipping operations.
Benefits Of Working With SHIPHYPE As Your Fulfillment Partner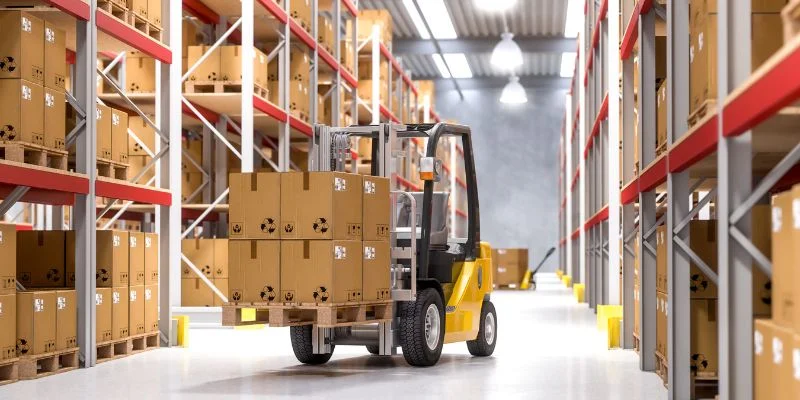 SHIPHYPE offers comprehensive 3PL fulfillment solutions for customers in Toronto and across Canada. Here is the breakdown of the benefits you can expect when working with SHIPHYPE as your fulfillment partner:
Affordable, Quality Solutions:
With SHIPHYPE, you can get reliable and cost-effective solutions for your 3PL Fulfillment Toronto needs. It provides quality fulfillment services at competitive prices, ensuring maximum satisfaction with minimum costs. So you can preserve time and money while still getting the quality service you need.
Expertise And Experience:
Their professionals have years of experience in 3PL Fulfillment Toronto and can offer insightful advice and expertise. From designing a custom solution that meets your needs to help you choose a suitable shipping partner, SHIPHYPE will ensure your products are delivered on time, every time.
Dedicated Account Managers:
Their dedicated account managers will provide personalized service and attention to all your 3PL Fulfillment Toronto needs. They will work with you to comprehend your specific requirements and ensure all the necessary steps are taken to meet them.
Request a quote
Fill the form below and our sales team will be in touch.
Don't like forms?
Email Us:
[email protected]