Looking to Outsource Order Fulfillment to a 3PL?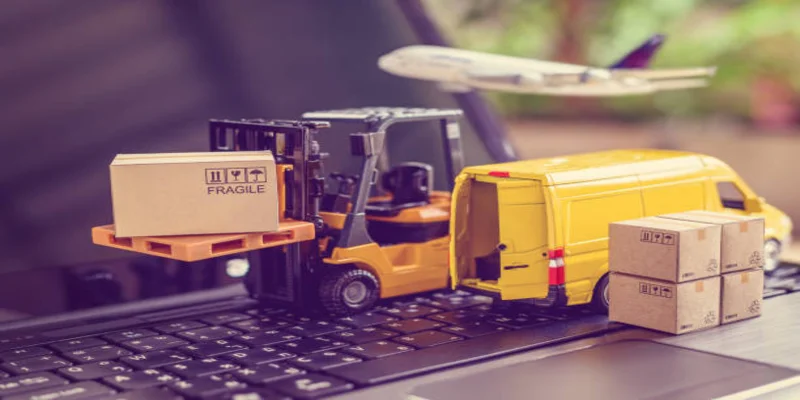 Advantages Of Using An eCommerce 3PL in Canada
E-commerce order fulfillment is a complex process that requires precise attention to detail and a reliable partner. It's no surprise that more and more businesses are turning to third-party logistics (3PL) companies for their eCommerce needs, especially in Canada. With the help of an experienced 3PL provider, Canadian businesses can enjoy greater control over their supply chain management, inventory management, and international shipping.
Many Canadian companies realize the advantages of having eCommerce fulfillment in their corner. Outsourcing order processing and fulfillment to a trusted provider allows them to focus on high-value activities instead of getting bogged down with tedious details. The advantages of working with eCommerce 3PL in Canada include the following:
Seamless Domestic And International Shipping
When working with an experienced eCommerce 3PL provider, Canadian businesses can easily enjoy domestic and international shipping of their products. The 3PL will handle all the associated paperwork, such as customs documentation and duty calculation, so businesses don't have to worry about it.
Advanced Inventory Management And Tracking
A quality third-party logistics company can help businesses automate their inventory management and provide precise tracking of all products. This includes real-time data on stock levels, order fulfillment, and detailed reports to help with decision-making. The 3PL will also offer reliable forecasting to ensure the business always has enough stock.
Affordable Shipping Rates
The cost of shipping internationally often is unaffordable for a lot of businesses. That's why working with experienced order fulfillment services can help lower these costs and find the best rates. This will make international shipping more cost-effective, thus allowing businesses to expand their customer base.
Benefits of Working with An eCommerce 3PL in Canada
E-commerce platforms are becoming increasingly popular around the world. It is the most convenient way for customers to shop, allowing sellers to reach a wider audience. However, managing an eCommerce business can be complicated if you don't have the right logistics partner. Working with fulfillment centers in Canada can provide numerous benefits for eCommerce businesses, such as:
Increased Inventory Management Efficiency
By outsourcing inventory and order fulfillment management to an experienced 3PL, business owners can ensure that their inventory is tracked efficiently and orders are fulfilled promptly. This saves time and resources, allowing businesses to focus on other aspects such as marketing and customer service.
Enhanced Scalability
Experienced 3PLs are better equipped to handle sudden changes in demand, ensuring businesses can scale up or down quickly without facing any hassles. This helps eCommerce businesses stay ahead of the competition and expand their reach into new markets.
Offer Flexible Solutions
Third party logistics companies offer businesses various flexible solutions, from warehousing and storage to order fulfillment and delivery. Companies can choose and switch between the services they need as their needs change. This provides scalability for businesses in terms of budget and resources.
SHIPHYPE is the ultimate 3PL for businesses looking to scale quickly. We offer a range of flexible solutions, from efficient warehousing and storage to rapid order fulfillment and delivery. Our services are tailored to the needs of each business, allowing them to stay agile as their requirements change over time.
Services Offered By eCommerce 3PL in Canada
Many businesses in Canada are turning to eCommerce 3PLs for their warehousing and delivery needs. SHIPHYPE is one such 3PL offering services designed to help Canadian companies scale quickly and efficiently. eCommerce 3PL (Third-Party Logistics) providers in Canada offer various services to support online businesses in managing their supply chain and order fulfillment processes. Some of the services typically provided by eCommerce 3PL providers in Canada include:
Shipping and Delivery
E-commerce 3PL providers partner with shipping carriers to handle the shipping and delivery of orders. They have established relationships with multiple carriers to offer competitive shipping rates and options such as express shipping, international shipping, and order tracking.
Returns and Reverse Logistics
Managing returns and reverse logistics can be a complex process for eCommerce businesses. 3PL providers in Canada handle returns processing, including inspecting returned products, managing refunds or exchanges, and restocking returned items.
Technology Integration
E-commerce third party logistics services providers integrate their systems with your online store or order management platform. This allows for seamless data exchange, real-time inventory updates, order tracking, and other features that enhance visibility and streamline operations.
Scalability And Flexibility
E-commerce 3PL providers offer scalability and flexibility to accommodate fluctuations in order volume. They can handle seasonal spikes and growth in your business, ensuring that your orders are processed and delivered efficiently.
Value-Added Services
Some 3PL providers offer additional value-added services, such as kitting (combining multiple products into a single package), custom packaging, labeling, and branding. These services can help enhance the customer experience and improve brand presentation.
Analytics And Reporting
E-commerce 3PL providers often provide reporting and analytics tools to give insights into your supply chain performance, order fulfillment metrics, inventory levels, and other key data points. This information can help you make informed business decisions and optimize your operations.
Things To Consider When Looking For An eCommerce 3PL in Canada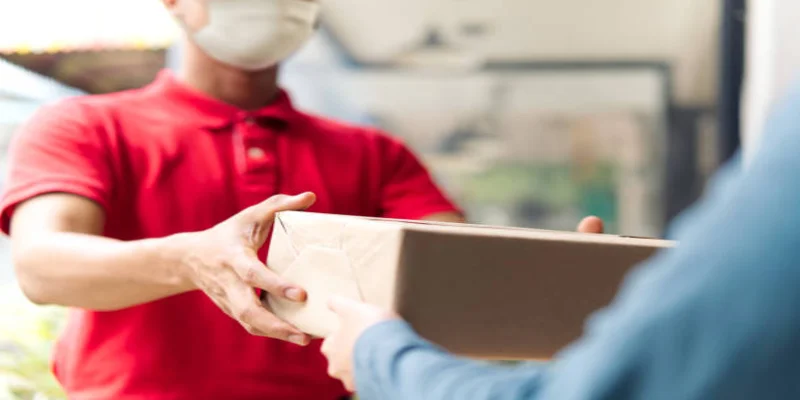 Not every eCommerce 3PL in Canada is the same. It's important to carefully consider your options, including cost, services offered, geographic coverage, scalability, and customer service.
Cost
Most eCommerce 3PLs charge fees based on their services and volume. Compare prices between different providers to ensure you get the most bang for your buck.
Services Offered
Be sure to check what services are offered by each 3PL provider. Will they manage inventory, package and ship orders, or provide value-added services? Knowing what is included in a service contract will help you make an informed decision.
Geographic Coverage
Where does a 3PL provider ship to? Do they have an established presence in the markets you want to move into, or will they start from scratch? Knowing their geographic coverage and level of expertise can help you narrow down your choices.
Scalability
It's important to ensure the 3PL provider you choose can scale as your business grows. Look for a provider with the resources to grow with you as time passes.
SHIPHYPE is the perfect 3PL provider for businesses looking to get their products to customers quickly, efficiently, and without breaking the bank.
Does Your Business Need An eCommerce 3PL Provider?
If you are working in e-commerce, you may need a 3PL provider that understands the unique needs of your business. Not all providers specialize in e-commerce, so they won't be able to provide the same level of service or expertise you can get from an experienced provider like SHIPHYPE.
Our team will help you develop custom solutions to meet your individual needs. Our warehouse and fulfillment services are tailored to fit any size of business, from small start-ups to large, established operations. We provide everything from order processing and inventory management to pick and pack operations and distribution services.
What Type Of Companies Look For 3PL Services In Canada?
Companies looking to improve their operational efficiency, reduce costs and streamline processes in inventory management, order processing, shipping, and receiving can benefit from 3PL services.
Companies that don't have the resources or capabilities to manage these tasks internally may look towards a third-party logistics provider for assistance.
Why Choose SHIPHYPE?
Obviously, there are many 3PL companies in Canada, but why choose SHIPHYPE? At SHIPHYPE, our operations specialize in bringing businesses the highest quality of service possible.
We offer comprehensive services, including inventory management, order processing, pick and pack operations, and distribution services. The reasons why SHIPHYPE stands out from the competition include the following:
Tremendous Experience
Years of experience witness our commitment and dedication to the clients. With more than a decade in business, we've seen it all and have developed strategies to ensure that each customer is 100% satisfied with their delivery experience.
Competitive Pricing
We know price plays a large factor when deciding who to use for your Third-Party Logistics needs. That's why SHIPHYPE offers competitive prices to remain competitive and ensure our clients get the best bang for their buck.
Customer-Oriented Solutions
At SHIPHYPE, we provide solutions tailored to each customer's needs. We understand that one size does not fit all, so our team works hard to design custom strategies for each customer.
Dedicated Support
Our customer service team is available around the clock to answer any questions regarding your delivery needs. We understand that even the most successful business sometimes runs into roadblocks, and we're here to help!
Competitive Pricing
We pride ourselves on offering the most competitive prices in the industry. We want to make sure our customers are getting the best bang for their buck while also ensuring they can keep their costs low. Our team is constantly working hard to negotiate deals with vendors so that you can get the most out of your purchase.
If you are looking for a high-quality delivery service at an unbeatable price, look no further. We strive to provide affordable options without sacrificing quality or customer service. Contact us to learn more.
Request a quote
Fill the form below and our sales team will be in touch.
Don't like forms?
Email Us:
[email protected]