Looking to Outsource Order Fulfillment to a 3PL?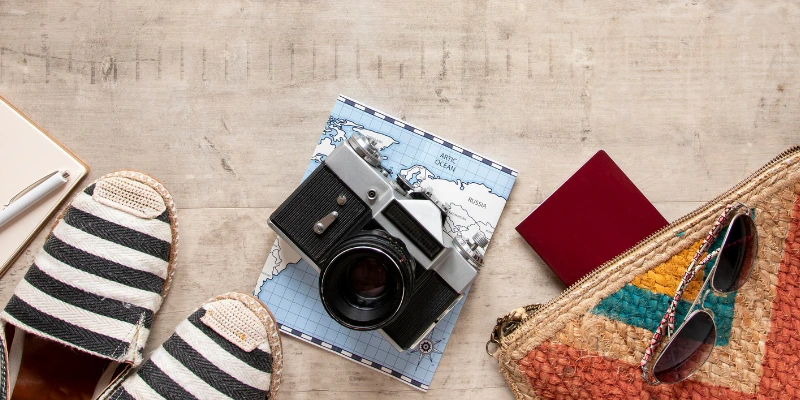 How To Fulfill Uniware Orders?
Fulfilling orders through Uniware is an effective and efficient way to manage your supply chain. With the help of a third-party logistic (3PL) provider, you can easily streamline the order fulfillment process by having them manage inventory, shipping, packing, and returns. By leveraging 3PLs such as Uniware, you can reduce costs significantly by eliminating manual processes and providing faster delivery times.
Additionally, 3PLs can provide excellent customer service to ensure customers receive their orders promptly. With Uniware's 3PL services, you can access various features such as real-time information on order status, automated tracking tools, and advanced analytics. By utilizing these tools, you can ensure accurate and timely delivery of orders to customers.
How 3PLs Help Fulfill Uniware Orders?
3PLs provide an invaluable service for Uniware users, enabling them to manage and track orders more efficiently by integrating their order fulfillment process with the 3PL's system.
Integration Manager:
By leveraging a dedicated integration manager shipment tracking, 3PLs can help Uniware users set up their order fulfillment process and integrate it with the 3PL's system quickly and cost-effectively for better shipment tracking and order fulfillment by leveraging existing stores, sales order download, and integration-specific instructions.
Shipment Tracking:
Once orders have been integrated, 3PLs can help Uniware users track their shipments in real time, giving them complete visibility of their order fulfillment process. Because of the visibility provided by 3PLs, Uniware users have complete control over their entire fulfillment process.
Step Integration-Specific Instructions:
As orders are fulfilled, 3PLs provide step-by-step inventory integrations to integrate each step with the LMS logistics solutions used by Uniware customers. That makes it much easier for customers to manage and track their orders by providing efficient and accurate information.
How Do 3PLs Connect With Uniware?
Third-Party Logistics (3PLs) providers can easily connect with Uniware and quickly access its order management system by utilizing their own integrations.
Streamlining the Entire Process:
With a connection between 3PLs and Uniware's powerful order management system, customers can gain the ability to quickly and accurately manage their eCommerce orders from multiple sources, including Amazon, eBay, Shopify, and more.
Managing Warehouse Operations:
With e-commerce order sources and 3PL-Uniware connection, customers can access real-time data and inventory visibility across warehouses and robust reporting capabilities, improving overall inventory and warehouse operations.
Automating the Order Fulfillment Process:
With a 3PL-Uniware connection, customers can automate the entire order fulfillment process from end to end. This includes connecting with multiple shipping carriers, setting up rules for automated tracking updates, route optimization tips, and more. This ensures that customers have complete control over their order fulfillment process.
By establishing a connection between 3PLs and Uniware, customers can ensure that their eCommerce orders are managed effectively and efficiently.
Benefits Of Outsourcing Uniware Fulfillment Needs
Outsourcing Uniware fulfillment needs can be a cost-effective and efficient way to manage your business. With the help of a specialized third-party logistics provider, you can save time and more. We will discuss the many benefits of outsourcing Uniware fulfillment needs.
Cost-Effective:
Outsourcing Uniware fulfillment needs a significantly reduced upfront cost, eliminating the need for costly investments in warehousing, shipping equipment, and personnel. Because of its global reach, 3PLs can offer more competitive shipping rates than traditional methods.
Time Savings:
With an experienced third-party logistics (3PL) provider, you can save time and ensure maximum efficiency by having your order fulfillment needs to be handled in less than one hour. so that you can focus on other aspects of your business for improved profitability.
Expertise:
Working with a 3PL for Uniware can provide access to specialized expertise regarding market trends, inventory management, product packaging, and more than you can get elsewhere. And ensure your orders are handled with maximum efficiency, accuracy, and quality.
Things To Consider When Looking For A 3PL For Uniware Orders
It is essential to consider when looking for a 3PL to handle Uniware orders. These are just a few crucial features when selecting the right 3PL provider.
Onboarding Service:
When choosing a 3PL for Uniware orders, the essential factor is ensuring an onboarding process that works well with your eCommerce integrations. This will help streamline ordering orders into Uniware and ensure all processes are standardized.
E-commerce Integrations:
It is also essential to look for a 3PL provider that can integrate with your eCommerce platform and other systems, such as Uniware ClearConnect. This will allow you to keep order information up-to-date and ensure orders are requested in real-time.
Standardized Order by order destinations:
When looking for a 3PL, it is essential to ensure they can standardize orders by order destinations, as this will help you keep track of shipments more efficiently. It is also beneficial to have the ability to monitor delivery times and other metrics in one place.
Uniware ClearConnect:
Look for a provider that offers Uniware ClearConnect as part of their services. This will make it easier to track orders and shipments and enable you to customize your order process for maximum efficiency.
Top 5 Options For Uniware Order Fulfillment
Uniware suggests various order fulfillment solutions to help businesses control their operations efficiently. Here are the top 5 options.
SHIPHYPE
Multi-Channel Order Management
Inventory Management
Analytics and Reporting
Customization and Scalability
Uniware is a comprehensive order fulfillment solution that can help industries simplify operations, improve efficiency, and deliver a better client experience.
Benefits Of Working With SHIPHYPE As Your Fulfillment Partner
SHIPHYPE offers the perfect 3PL for Uniware, allowing you to save on warehousing and shipping fees without sacrificing quality or speed. Their services provide fast, reliable, and high-quality service from start to finish.
Cost Savings:
SHIPHYPE offers cost-effective 3PL for Uniware, so you can save on warehousing and shipping fees without compromising quality or reliability. So you can maximize your budget without cutting corners and much of your expenses.
Shipping Speed:
Their advanced logistics and fulfillment capabilities enable us to ship orders quickly and accurately, ensuring your customers get their products as quickly as possible. With SHIPHYPE, you can be sure that your customers will receive their purchases in record time.
High Quality:
They take pride in providing our customers with the highest quality of service, so you can be sure your orders will be handled with care and accuracy. Because they use the latest industry-standard technologies, you can be sure your products will arrive at their destination in perfect condition.
Request a quote
Fill the form below and our sales team will be in touch.
Don't like forms?
Email Us:
[email protected]