Looking to Outsource Order Fulfillment to a 3PL?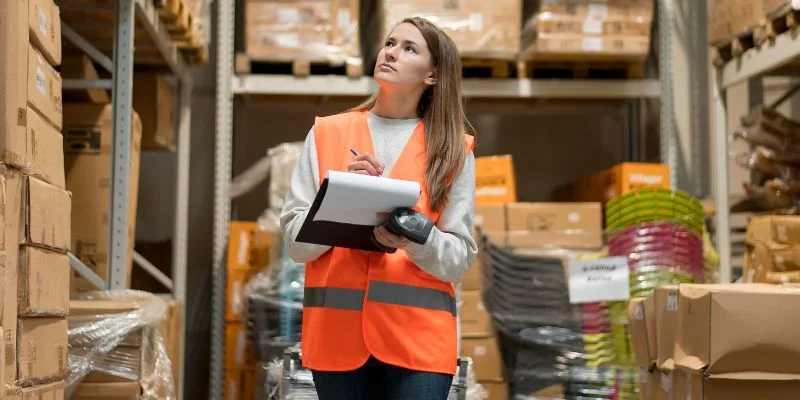 Advantages Of Using A Fulfillment California
The advantages of using a Fulfillment center in California are vast and impactful. Having access to the expertise, resources, and industry knowledge of an established fulfillment services provider can be invaluable for businesses of all sizes. With fulfillment services companies, you get more than just a fulfillment company; you get an experienced partner to help your business succeed.
Fulfillment Company California offers a range of services tailored to your business's needs, so you can rest guaranteed that your outcomes will reach on time and in perfect condition. Customers won't have to wait for their orders; they'll receive them quickly and easily.
Benefits Of Working With A Fulfillment California
By working with a fulfillment California partner, businesses can experience the following benefits. Here is an index of the benefits that arrive with selecting a fulfillment California partner:
Cost Savings:
Working with a Fulfillment California facility can save you money on shipping and handling costs since they are conveniently located in Los Angeles. This allows for faster delivery times and lower transportation expenses. So, you can preserve money on your fulfillment processes with California fulfillment centers.
On-demand Services:
Fulfillment centers provide on-demand services such as order fulfillment, inventory management, and pick & pack services to help you quickly and efficiently meet your customer's needs. Because the facility is conveniently located in Los Angeles, you can deliver your orders quickly and on time.
Experienced Professionals:
California fulfillment center has a team of experienced professionals who are experienced in providing complete fulfillment services. This guarantees that every element is carried care of with precision and accuracy. Having a team that can fast and accurate method orders is also important.
Services Offered By Fulfillment California
Fulfillment companies in California provide various services for businesses and eCommerce companies. Here are some of the many fulfillment solutions offered by Fulfillment California:
E-commerce Fulfillment Services:
This service is tailored to meet individual business needs, from order taking to order shipping. Fulfillment California has the experience, resources, and expertise to ensure that every e-commerce order is fulfilled quickly and accurately.
Warehousing & Storage Solutions:
Fulfillment Warehouse California offers warehousing solutions for businesses of any size. From short-term storage for seasonal products to long-term storage for various products, their experienced team can guarantee your goods are kept safely and securely.
Kitting & Assembly Services:
Fulfillment California's kitting and assembly services are designed to provide customers with the ultimate convenience. They can assemble kits for individual orders or bulk-produce them for high-volume production. Their precision and accuracy are unparalleled when creating any equipment.
Things To Consider When Looking For A Fulfillment California Provider
If you're looking for a fulfillment provider in California, it's important to research and find the right fit. Here are legendary considerations to keep in mind when selecting a fulfillment provider:
Location:
When examining one, it's necessary to regard the location of a Fulfillment California provider. Make sure you discover one close sufficiently to your company or consumers for timely and cost-effective delivery of services. So you can get exemplary service for your requirements.
Service Quality:
Inquire about the quality of service that each Fulfillment California provider can provide. Ask potential service providers about their experience level, processes, quality standards, and any other services they offer.
Technology:
As the e-commerce industry evolves, you must confirm that your Fulfillment California provider can keep up with the most delinquent technologies and directions to stay competitive. Ask them about their technology solutions and processes for inventory management, order processing, returns management, etc.
Does Your Business Need A Fulfillment California Provider?
If you maintain an eCommerce business, you may ask yourself if you require a Fulfillment California provider. The answer is yes! As companies expand their reliance on online sales and digital marketing, so does the need for reliable fulfillment logistics services. An eCommerce Fulfillment California provider offers various eCommerce business fulfillment and distribution services that can take your business to the next level.
Fulfillment California offers a comprehensive suite of eCommerce businesses that can assist you in organizing and optimizing your logistics company procedures. Whether it's managing inventory, packing orders, or shipping products, Fulfillment California is ready to provide all the logistics solutions you need for success.
Differences Between The Fulfillment Center Provider And 3PL
Fulfillment centers like Fulfillment California typically provide more basic services such as order processing, warehousing services, and shipping. They concentrate on delivering value-added services to their customers by delivering efficient turnaround times at a competitive price. With Fulfillment California, you can rely on consistent accuracy in order fulfillment and on-time delivery.
3PL third-party logistics company focuses on providing a wide range of logistics services across the entire supply chain. They often use advanced technology to manage their operations and can provide various services, such as emergency freight delivery and just-in-time inventory management. 3PL providers offer more comprehensive services compared to Fulfillment California.
What Type Of Companies Look For Fulfillment in California?
If you're looking to outsource your fulfillment must in California, you've arrived at the correct place. A combination of businesses operates fulfillment services in the Golden State.
Small Businesses:
Many small businesses rely on third-party logistics providers as they need more resources and capital to invest in inventory management and shipping. California's proximity to essential ports makes it the perfect place for small business owners seeking fulfillment services.
E-commerce Companies:
California's rapidly growing eCommerce companies need reliable and efficient fulfillment options to satisfy their customers. The state's advanced logistics capabilities make it an excellent choice for companies looking for fast, dependable order fulfillment in the US.
High-Tech Companies:
Silicon Valley is the residence of some of the world's biggest technology companies, and many look to take advantage of California's order fulfillment services. With state-of-the-art facilities, these logistics providers can offer fast delivery times and quality customer service for tech giants.
Benefits Of Working With SHIPHYPE As Your Fulfillment Partner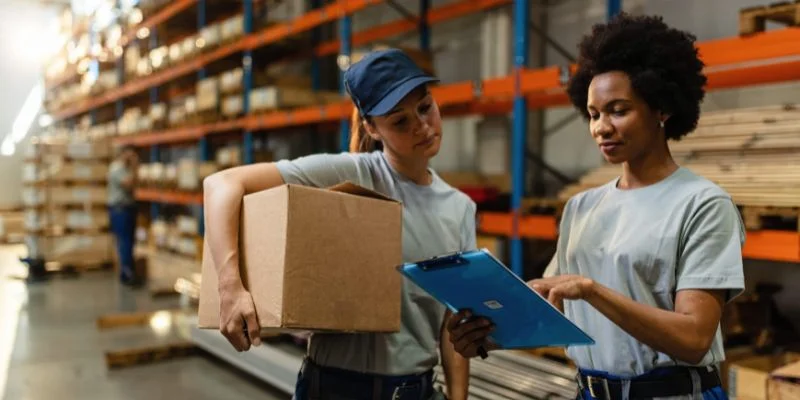 In today's increasingly competitive marketplace, providing quality fulfillment services is more critical than ever. Here are simply rare of the benefits of choosing SHIPHYPE as your fulfillment partner:
Maximum Efficiency:
SHIPHYPE ensures maximum efficiency in your fulfillment processes with their best-in-class technology, leading to faster delivery and greater customer satisfaction. So with us, you can rest guaranteed that your outcomes are delivered on time and hassle-free.
Strategic Locations:
Their fulfillment centers are strategically located throughout California, enabling us to get your orders out to customers promptly. With SHIPHYPE, you can enjoy the convenience of having your products delivered right to your customer's doorsteps.
Customizable Solutions:
SHIPHYPE offers customizable solutions tailored to your specific requirements so you obtain precisely what you require for a successful fulfillment process. So whether you are seeking a straightforward solution or something more complicated, SHIPHYPE can deliver convenient services to get the job done.
Request a quote
Fill the form below and our sales team will be in touch.
Don't like forms?
Email Us:
[email protected]