Looking to Outsource Order Fulfillment to a 3PL?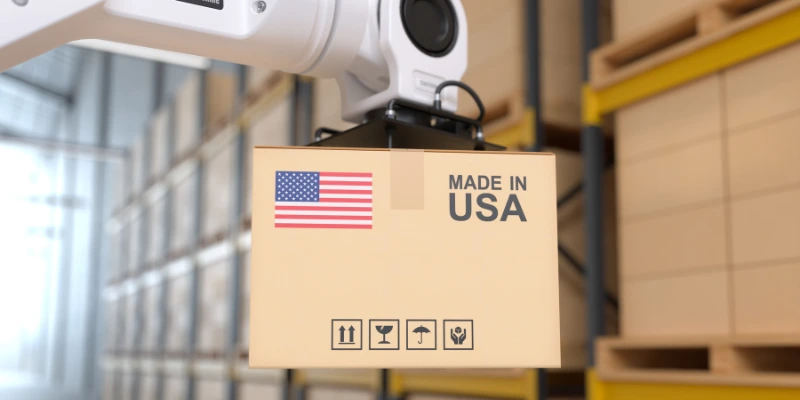 Advantages Of Using A Warehousing Services In USA
Using a warehousing service in the USA provides many advantages, especially for businesses looking to expand their operations. Warehousing services can save businesses money by eliminating the need to invest in expensive storage and logistics infrastructure. Furthermore, they can provide access to specialized expertise and equipment that businesses may only be able to offer with the help of a third-party service.
Another advantage of using a warehousing service in the USA is that they offer flexible solutions and allow businesses to tailor their storage solutions to meet their specific business needs. Warehouses can also help provide customer-oriented services such as order fulfillment and inventory management, allowing companies to save time and money while giving better customer service.
Benefits Of Working With A Warehousing Services In USA
Working with a warehousing services provider in the U.S. can be extremely beneficial! From improved efficiency to cost savings, you'll find that your business is well-positioned for success through these key advantages:
Cost-Effective Solution:
Working with warehouse services in the USA can be a cost-effective way to store goods and materials instead of storing them on-site or building your facilities. This can reduce costs associated with storage, labor, and transportation.
State Of The Art Facilities:
Warehousing facilities in the USA have the latest technology to ensure your goods and materials are secure and safe. They provide various services, including packing, order fulfillment, quality control, and inventory management.
Timely Delivery:
Warehousing services can help you meet your customers' deadlines through the timely delivery of products and materials stored in their warehouses. This helps to ensure that customer orders are fulfilled in a timely and accurate manner.
Services Offered By Warehousing Services In USA
There are a variety of services offered by Warehousing Services in the USA. Below is a review of some of the critical services that you can expect when using one of these warehouses:
Fulfillment Centers:
Warehousing companies usually provide fulfillment warehouses centers where they store products before they are shipped out or delivered. These centers are equipped with the latest technology, allowing for efficient storage and processing of orders.
Fulfillment Warehouse Services:
Warehousing fulfillment services also offer specialized services, such as order picking, packing, labeling, and shipping. They can also provide storage, packaging, inventory management, and other related services.
Warehouse Management System:
Warehousing fulfillment companies also use warehouse management systems to track inventory and manage orders. This system allows businesses to monitor inventory levels, check delivery dates, and optimize processes.
Things To Consider When Looking For A Warehousing Services Provider
Searching for the ideal warehousing services provider is essential to maintain efficient operations. Look out for these traits when assessing your options: reliability, customer service, flexibility, and pricing.
Fulfillment Service:
When looking for a warehousing services provider, it is essential to consider what type of fulfillment fee service they offer. Do they provide pick-and-pack services as part of their package, or do they only offer storage?
Storage Fees:
It is also essential to consider the storage fees for warehousing services. This can vary significantly from provider to provider, so understand exactly how much you'll be charged for storing your goods.
Customer Satisfaction:
No matter what type of warehousing services you require, finding a provider with a good reputation for customer satisfaction is essential. Ask for references and read online reviews to get an idea of how other customers have experienced the services provided by the company.
Does Your Business Need A Warehousing Services Provider?
You might have considered outsourcing your warehousing services if you're running a business. A fulfillment center can help reduce shipping costs and boost customer satisfaction with custom solutions tailored to individual needs.
With a reliable fulfillment company like ours, you can rest easy knowing your products and shipments are being taken care of promptly. Whether the work is small or large, we have the skill and expertise to ship orders promptly and accurately. Additionally, our custom solutions allow businesses to tailor their warehousing services to their specific needs.
Differences Between Warehousing Services providers And retail logistics
There are significant differences between a warehousing service provider and a retail logistics provider regarding warehousing and storage. A warehousing service provider focuses solely on the inventory storage aspect of a business that deals with physical goods, whereas a retail logistics provider offers more specialized services.
On the other hand, retail logistics providers offer more comprehensive services than just inventory storage. They provide various services such as order fulfillment, transport management, and supply chain optimization. Retail logistics providers can also help businesses manage their entire supply chain from end to end by providing an integrated platform, flexible solutions, and specialized services to meet their needs.
What Type Of Companies Look For Warehousing Services In USA?
Warehousing services are in high demand across different industries in the USA. We will discuss several companies looking for warehousing services in the USA.
Automobile Manufacturers:
Warehousing services are essential for automobile manufacturers who need reliable storage and distribution of raw materials and finished products to different parts of the U.S.
Pharmaceutical Companies:
Pharmaceutical companies in the USA highly seek on-demand warehousing solutions since they require a secure, climate-controlled environment for their products which professional warehousing services can provide.
Clothing Retailers:
With the growth of e-commerce, clothing retailers in the USA require secure and efficient warehousing solutions to store their inventory until it gets shipped out to customers. Warehousing services help them save time and money while ensuring that all orders are fulfilled on time.
Streamline Your Supply Chain By Partnering With SHIPHYPE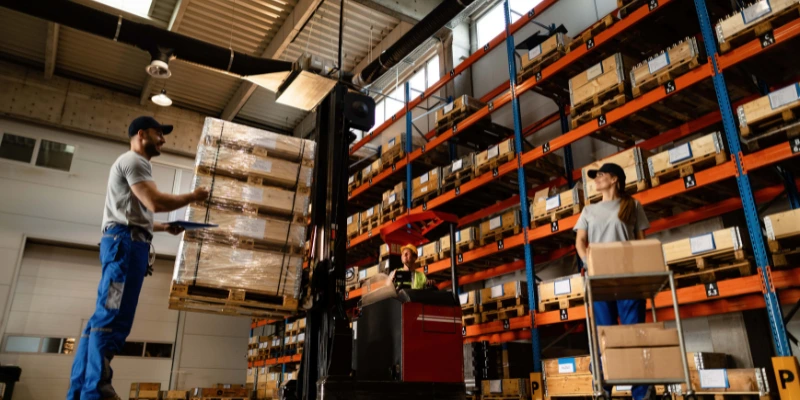 SHIPHYPE is a third-party provider specializing in warehousing and logistics services. They aim to provide an efficient, cost-effective solution for your warehouse needs.
A third-Party Provider:
SHIPHYPE is the perfect partner for your warehouse operations. Their experienced staff is dedicated to helping you streamline operations, reduce costs and increase client satisfaction.
Get Personalized Services with SHIPHYPE:
At SHIPHYPE, we understand that every business has unique needs when it comes to warehousing and logistics. That's why we offer customized services tailored to meet your specific requirements.
Get Expert Support From SHIPHYPE:
Their team of experts can provide you with the support you need to optimize your warehouse operations. They can provide advice and guidance on the best storage solutions and helpful tips and tricks for improving performance.
Request a quote
Fill the form below and our sales team will be in touch.
Don't like forms?
Email Us:
[email protected]