Looking to Outsource Order Fulfillment to a 3PL?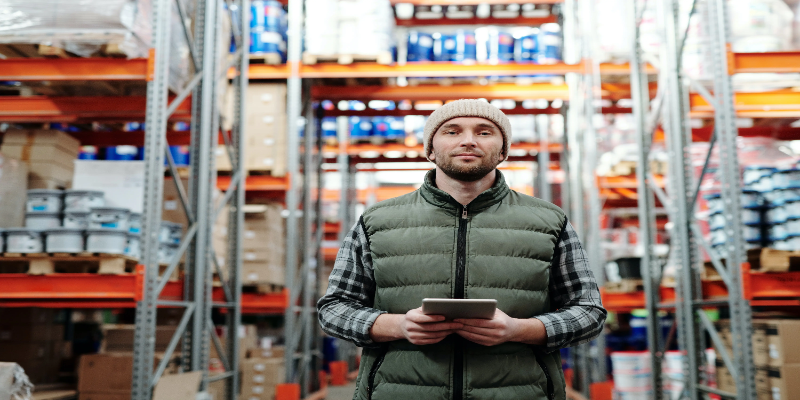 Do 3PLs Work With Brands That Require Section 321?
To make a business profitable, it is important to decrease logistics expenses which can be difficult when shipping products overseas due to factors like customs, import tariffs, and taxes. Various alternative solutions are available to make the process easier, such as a 3PL (third-party logistics) provider that can help comply with Section 321.
Section 321 is part of the U.S. Customs and Border Protection's e-commerce program dealing with low-value items imported into the United States. These supply chain items are generally valued below $800 and include gifts, souvenirs, promotional materials, apparel, and consumer electronics. CBP's Section 321 program simplifies importing these items by waiving certain requirements such as formal entry filing, duties and taxes, paper documentation, and physical inspection. The benefits of working with 3PL include the following:
Offer A Compelling User Experience
3PLs provide a unique user experience that makes customers feel more confident about cross border shipping process and purchasing by providing detailed product information, reliable shipping estimates, and secure payment options. Additionally, their order fulfillment team ensures that all orders are packaged according to customer specifications and arrive promptly.
Streamline Returns & Refunds
Working with a 3PL company could help streamline the process of managing returns and refunds. A 3PL can provide customers with detailed information regarding international shipping costs, return policies, and they can also assist in automatically processing any refunds that may be necessary. This helps to reduce customer frustration and create more trust between the business and its customers.
Save Time & Money
When it comes to inventory management, order fulfillment, and returns processing, working with a 3PL can help save time and money. These companies typically have access to more efficient software that helps manage data and process orders quickly. This ensures customers get their items on time without unnecessary delays or costs. Additionally, these multiple shipment companies often offer competitive pricing for their services, which can help businesses reduce overall costs.
Go Beyond Logistics
In addition to managing inventory and order fulfillment, 3PLs can also provide other shipping services beyond logistics. This includes e-commerce marketing solutions, customer support management, website development, and more. Working with a 3PL can be a great way to ensure access to the latest technologies and duty-free solutions while freeing up time and resources for your business.
How To Find A 3PL That Works With Section 321?
No one likes a surprise, so it's important to determine if the 3PL you're considering works with Section 321. Doing so can help ensure that your imports and exports are handled correctly and efficiently. In low-value shipments, the U.S. Customs and Border Protection (CBP) can allow for a simplified Section 321. This will enable importers to clear goods with less paperwork and lower customs tax than other entry summary processes.
Anti-dumping duty and import duties may become an issue regarding these types of shipments, so it's important to ensure that the 3PL you choose is experienced in this area and can help guide your company through all necessary paperwork.
Look For Reputation
When choosing a 3PL, reputation is key. Make sure you research and look for companies with experience in e-commerce and are known for providing great customer service. You want to ensure your customers get their orders quickly and accurately, so choose a 3PL with a positive track record.
Check Your Costs
For eCommerce businesses, fair retail value calculations are especially important. Be sure to ask your 3PL their cost structure to ensure you're getting the best deal on all your shipments. Also, ask about any fees associated with dropped shipments, returns, and customs paperwork to save money
Leverage Their Expertise
A 3PL partner can be an invaluable resource for advice and guidance on your eCommerce operations. Look for a company that specializes in the specific needs of retailers, as they'll have experience with all aspects of running an efficient operation from receiving to fulfillment. You can leverage their expertise by asking questions about their processes and procedures.
SHIPHYPE is a one-stop shop for all your eCommerce needs. We provide our customers with state-of-the-art fulfillment, warehousing, and logistics services, backed by our highly trained customer service staff, ready to help you get the most out of your online retail business.
Things To Consider When Shipping Orders With Section 321
E-commerce companies should consider their shipping methods when attempting to ship orders with Section 321. It's crucial to consider the customer's experience and the most efficient way to get the goods from A to B. Here are some things that you'll want to keep in mind before embarking on a fulfillment journey:
Product Restrictions
Section 321 does not apply to all types of goods, and certain products may be subject to additional restrictions or regulations. It's important to ensure that your products are eligible for Section 321 before choosing this option.
Customs Clearance
Section 321 shipments are still subject to customs clearance, and it's important to ensure that all necessary paperwork is completed and that the carrier has experience with Section 321 shipments.
Carrier Selection
Not all carriers offer Section 321 services, so it's important to select a carrier that does. Additionally, some carriers may have restrictions on the types of shipments that are eligible for Section 321.
Importer of Record
Section 321 shipments require an Importer of Record (IOR), who ensures that all necessary paperwork is completed and that the goods comply with all regulations. You may need to work with a customs broker or other third-party provider if you do not have an established IOR.
SHIPHYPE quotes all the best possible carriers for your Section 321 shipments, with full details on restrictions and services offered. Our team of experts can also assist you in finding the right IOR to ensure a smooth customs process.
Differences Between Section 321 And Other Shipping Methods
Section 321 shipping methods differ from other shipments in declaring and documenting goods. Section 321 requires you to report all imported goods to U.S. Customs and Border Protection (CBP) using an Electronic Export Information (EEI) filing system. This is not required for regular shipments, although it is recommended for international shipments. In contrast, standard shipments require filing a CBP Form 7501, which is used to document and declare imported merchandise. For more formal entry requirements, Section 321 also requires a Certificate of Origin to accompany all imports.
Another major difference between Section 321 and regular shipments is the time constraints for completing the entry. With Regulars shipments, you must enter within 10 days of the shipment's arrival. For Section 321, however, you have only five days to complete your entry.
Why Choose SHIPHYPE As Your Fulfillment Partner?
There are numerous 3PLs out there, but SHIPHYPE stands above the rest. We offer comprehensive import and customs clearance services, so you don't have to worry about international shipping details. But here's a question: What makes SHIPHYPE the best for you? Here are the reasons why:
Successful Clearance
Our team of qualified professionals ensures that all your clearance and regulatory processes are handled efficiently. We have modern technology and experience to ensure all paperwork is accurate, so you can rest assured that your shipments will arrive on time with no delays due to customs.
Efficient Logistics Operations
We provide end-to-end visibility and tracking of your shipments, so you can be sure they arrive on time. Plus, our streamlined fulfillment process helps reduce the risk of errors and incorrect shipments.
Cost-Effective Solutions
We offer competitive pricing, so you can be sure you are getting the best deal. Our solutions are tailored to your budget and needs so you get the most cost-effective solution possible.
24/7 Customer Support
Our customer service team is always here to help. We provide support 24 hours a day, 7 days a week, so you can have peace of mind when shipping with us. Whether it's an inquiry or a problem, we are here to help and answer any questions.
We at SHIPHYPE strive to simplify the fulfillment process for all our customers. We understand that shipping can be complex and time-consuming, so we want to ensure our customers get the best service possible. If you have any questions or need assistance, don't hesitate to contact us; we would be more than happy to help.
Request a quote
Fill the form below and our sales team will be in touch.
Don't like forms?
Email Us:
[email protected]