Looking to Outsource Order Fulfillment to a 3PL?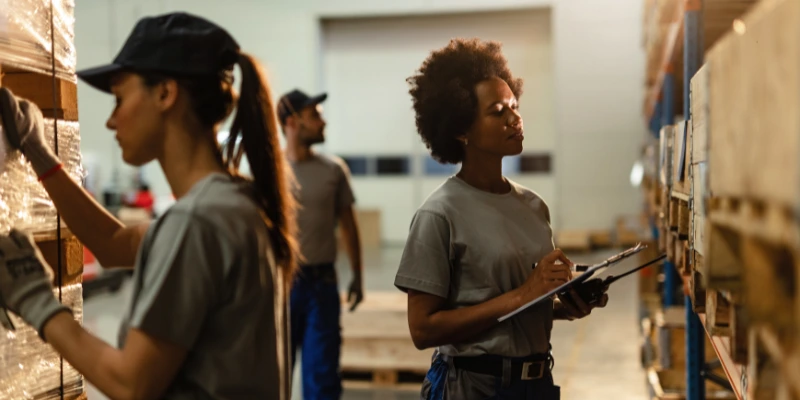 Advantages Of Using A Warehousing Services
Warehouse services give businesses a powerhouse of advantages that bolsters efficacy in their supply chain and inventory management. These storage facilities offer secure spaces for storing valuable goods, allowing companies to consolidate their stock and seamlessly facilitate shipments.
Strategic inventory management can give businesses a significant edge, incorporating cost-saving measures and faster delivery times to maximize customer satisfaction. Centralizing operations through utilizing fulfillment centers allows companies to benefit from the advantages inherent in warehouses' private warehouse services, helping them achieve optimal efficiency within their supply chain for an ultimate competitive boost.
Benefits Of Working With A Warehousing Services
Businesses of any size can discover tremendous advantages by working with a warehousing service. This partnership offers critical benefits from efficient storage solutions to improved inventory management, including maximum space utilization and cost savings for robust business performance.
Increased Efficiency:
Warehousing services are essential in the product distribution chain, utilizing sophisticated logistics systems and efficient processes to ensure smooth storage facility, inventory management, and delivery.
Better Inventory Management:
Warehousing services are revolutionizing how companies manage their inventory, providing cutting-edge tools and analytics to help optimize stock levels while preventing dangerous out of stocks. Grow your business without worry. Advanced warehousing solutions make it possible!
Improved Customer Satisfaction:
Effectively organized warehouses and distribution centers are the cornerstone of successful businesses, leading to happy customers who remain loyal for years. With efficient processes in place, companies can fulfill orders rapidly and accurately!
Services Offered By Warehousing Services
Warehouse services are essential for business success – they act as guardians of the supply chain, carefully storing and handling goods to maximize efficiency. With their unique range of value-added features, these facilities ensure that products move quickly from source to consumer.
Fulfillment Services:
Warehousing services provide businesses with a wealth of opportunities, granting them the capability to not only store their goods reliably but also fulfill orders quickly and effectively. By offering professional order fulfillment, pick, pack, and ship warehouse service!
Value-Added Services:
Warehousing services are helping companies to make their business as lean and efficient as possible by customizing packaging, labeling products with precision, accuracy, and quality assurance, then streamlining the process by grouping related items.
Supply Chain Management Assistance:
Warehouse services offer logistical support to keep your company's supply chain humming. This involves synchronizing the movement of goods from the production source to their destination – a satisfied customer!
Things To Consider When Looking For A Warehousing Services Provider
Choosing the right warehousing service provider for your business is a critical choice that can have long-term implications. To ensure you end up with the partner best suited to meet your needs, think carefully about important factors such as:
Location:
When it comes to deliveries only, warehouse service being closed is critical. Finding the optimal location for your warehouse can improve customer service and streamline costs. Be sure to consider whether private or shared space suits your business needs.
Capacity:
Ensuring your warehouse services provider is the right fit for your business needs should be a top priority – from ensuring they have enough space to store all of your inventory to have the capability and flexibility to scale up or down depending on changing requirements.
Financial Resources:
Evaluating the financial strength of your warehousing services provider is paramount. A company in a secure fiscal position can invest in cutting-edge technology and infrastructure, safeguarding your merchandise from losses or damage.
Does Your Business Need A Warehousing Services Provider?
Being a business owner can involve complex decisions, including whether to partner with a warehousing services provider. Taking the time to consider several key factors
Fulfillment Warehouses:
For businesses that require merchandise storage and shipment, a fulfillment warehouse can be the secret to streamlined inventory management and efficient order processing. Get your operation running smoothly with their assistance!
Warehousing Companies:
When running a successful business, warehousing companies can be the secret weapon! Connect with an expert team who will manage storage, inventory management, order processing, and shipping.
Order Fulfillment Services:
Is your business booming, but you are feeling overwhelmed? An efficient order fulfillment service can take the stress off of managing orders, allowing you to focus more on growing and taking advantage of opportunities.
Differences Between Warehousing Services Provider And Logistics
Warehousing services providers and logistics play a significant role in keeping the supply chain running smoothly. From inventory management to order processing, these experts are responsible for ensuring goods remain secure throughout their stay at warehouse facilities across the globe.
On the other hand, Logistics companies play an essential role in a successful supply chain, taking care of the coordination and execution involved with moving goods from one place to another. They handle every step carefully, planning routes for timely delivery and facilitating storage solutions when necessary.
What Type Of Companies Look For Warehousing Services?
Logistics companies often rely on warehousing services to store goods and manage inventory and supply chains. We'll explore the different organizations needing these valuable services and why they are necessary for their operations.
Manufacturing Companies:
Manufacturing companies need an efficient, secure, accessible solution to store their raw materials or final products. A warehouse provides the perfect environment that ensures the safekeeping of goods with simple access when needed.
Retail Companies:
Retail companies rely on warehousing services to safeguard their inventory and keep it secure before being distributed to the public. By utilizing these specialized storage facilities, businesses can ensure that their goods remain undamaged and safe from theft until they are ready for sale in stores.
E-commerce Companies:
E-commerce businesses rely on specialized warehousing services to store their products and provide an efficient delivery system that promptly gets the right product into customers' hands.
Streamline Your Supply Chain by Partnering with SHIPHYPE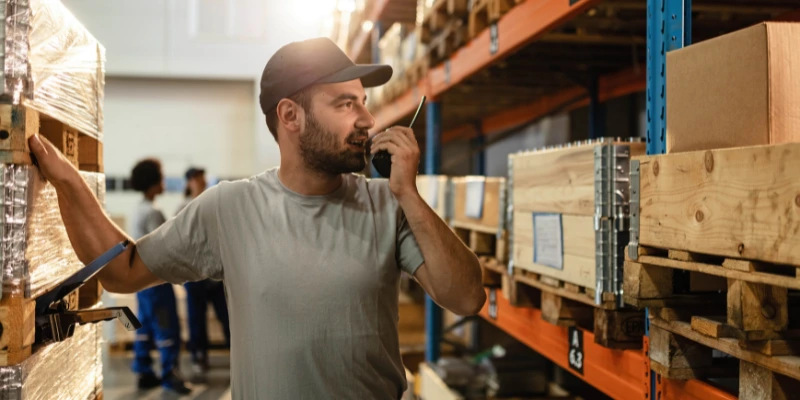 Businesses of all sizes now have access to innovative supply chain solutions. SHIPHYPE offers world-class warehousing services designed for maximum efficiency, drastically reducing costs and optimizing operations.
Partnering with SHIPHYPE for Warehousing Services:
Partnering with SHIPHYPE can be like having your assistant for warehousing needs! From inventory organization to order delivery, businesses can access a tailor-made suite of services and solutions that fit their requirements.
The Best Warehousing Services for Your Business:
At SHIPHYPE, we pride ourselves on providing tailored solutions ideally suited to every business. We understand the importance of customizing our services – no two businesses should be treated the same!
Reducing Warehousing Costs:
Through our partnership with SHIPHYPE, you can expect the best regarding warehousing services. Our efficient operations and superior facilities enable us to offer cost-effective solutions that maximize available space while cutting overhead expenses.
Request a quote
Fill the form below and our sales team will be in touch.
Don't like forms?
Email Us:
[email protected]