Looking to Outsource Order Fulfillment to a 3PL?
Things To Consider When Shipping Accessories
When setting up an e-commerce business, one of the biggest challenges is navigating the shipping and order fulfillment process. With so many intricate details, it's easy to get overwhelmed. At SHIPHYPE, we specialize in helping busy entrepreneurs create streamlined, cost-effective strategies for accessories fulfillment.
Whether running a small business that offers clothing and consumer electronics or a larger company with multiple retail outlets, our 3PL solutions can help you manage the unique challenges. But before shipping accessories, you need to consider several key factors.
Upto The Mark Packaging
When choosing any accessories fulfillment service, you'll need to ensure that the packaging is up to your standards. You want to ensure that all orders are securely packed and shipped with complete accuracy. At SHIPHYPE, we use top-of-the-line materials for every shipment, so products arrive undamaged and on time.
No Overhead Cost
The order fulfillment process can be costly, so you want to ensure that your 3PL doesn't charge hefty fees. With SHIPHYPE, there are no hidden or overhead shipping costs, just a simple rate for each order.
Legal Documentation
Any accessories fulfillment services should be able to provide the necessary legal documentation for international shipping. At SHIPHYPE, our team can help you navigate the complex regulations and paperwork of delivering products overseas.
Holiday Sales
The holiday season brings a spike in sales, so it's important to ensure your 3PL is equipped to handle the increase in orders. With SHIPHYPE, you can rest assured that our fulfillment centers are fully capable of meeting the demands of holiday sales.
Delicate Items
Shipping fragile items such as electronics and jewelry can be tricky. You want to ensure your 3PL is experienced in handling delicate items so that products arrive intact and fully operational. At SHIPHYPE, we're experts in shipping consumer electronics and fashion accessories with the utmost care.
When finding reliable accessories fulfillment services, SHIPHYPE is your go-to choice. Our 3PL solutions are tailored to meet the unique challenges of e-commerce businesses in the consumer electronics and fashion industries. If you are unaware of any of the rules and regulations for shipping accessories, our team can help you navigate the complexities.
Products We Fulfill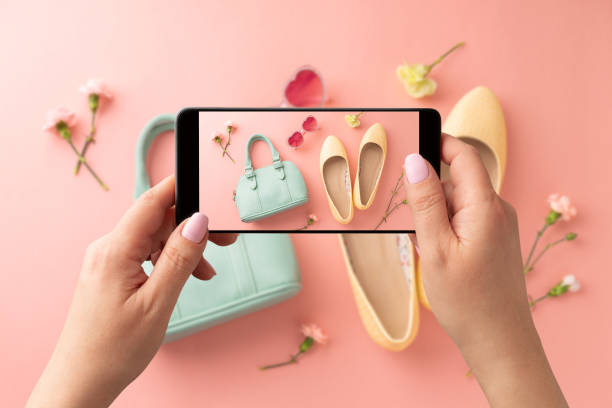 Retailers who sell accessories must keep up with ever-changing trends and styles to stay competitive. This means a high turnover rate for products, which can make managing an online store difficult. That's where accessory fulfillment services come in.
We at SHIPHYPE provide warehouse management, picking, packing, and shipping orders from customers, so retailers don't have to worry about keeping up with the constant changes in their respective markets. The products we fulfill include:
Jewelry And Watches
We offer flawless jewelry and watch fulfillment, so customers receive their products in perfect condition. Our experienced staff is familiar with the proper packaging techniques to ensure that delicate items arrive safely.
Clothing & Accessories
In the fashion industry, styles and trends change quickly. To keep up with customer demands, our 3PL services are designed to provide quick and efficient fulfillment of clothing and accessory orders. We offer complete inventory management, same-day shipping, and quality assurance.
Consumer Electronics
We also specialize in consumer electronics fulfillment, as these items can be delicate and require extra care when handling and packaging. Our team is knowledgeable about the latest trends in consumer technology so that your products are always up to date and delivered in perfect condition.
Mobile Accessories
We offer mobile accessories fulfillment services so that customers receive their orders on time and in perfect condition. We understand the importance of customer satisfaction and value your trust in us to deliver your products properly.
Sunglasses And Eyewear
Sunglasses and eyewear are fashion accessories, but they also serve an important function. We ensure that each pair is shipped with the utmost care so that customers receive products with excellent clarity and protection from the sun.
Choosing SHIPHYPE As Your Best Partner For Accessories Fulfillment Services
At SHIPHYPE, we understand that accessories fulfillment services are an important part of e-commerce. We strive to provide our customers with the most comprehensive and intelligent 3PL solutions to ensure their success. Our team is experienced in handling delicate items and fashion accessories while providing fast turnaround times. We offer the following services:
Software Integrations
Our software integrations make it easy to track orders and inventory, allowing you to focus on growing your business. SHIPHYPE will work with you to find the best solutions for your fulfillment needs. Every order is tracked in real-time, so you always know its status.
Warehouse Management
We offer efficient warehouse management services to ensure your orders are fulfilled quickly and accurately. Our experienced staff is knowledgeable about the rules and regulations for shipping accessories and will ensure that each order is properly packed and shipped on time.
Quality Assurance
At SHIPHYPE, quality assurance is a top priority. We check every order before it is shipped to ensure that all products are in perfect condition. Our team of experts also inspects the packaging and checks for any damage that may have occurred during shipping.
Flexibility
We understand that retailers must constantly change their fulfillment solutions to keep up with the market. At SHIPHYPE, we offer flexible solutions tailored to your specific needs so that you can always get the most out of our services.
Customer Service
At SHIPHYPE, customer service is a top priority. We ensure every order is treated with care and will work with you to resolve any issues. Our experienced staff is always available to answer any questions or concerns.
By choosing SHIPHYPE for your accessories fulfillment services, you can be sure that your products will arrive on time and in perfect condition. Contact us today to learn more about how we can help with your accessories fulfillment needs! We look forward to working with you.
Request a quote
Fill the form below and our sales team will be in touch.
Don't like forms?
Email Us:
[email protected]