Looking to Outsource Order Fulfillment to a 3PL?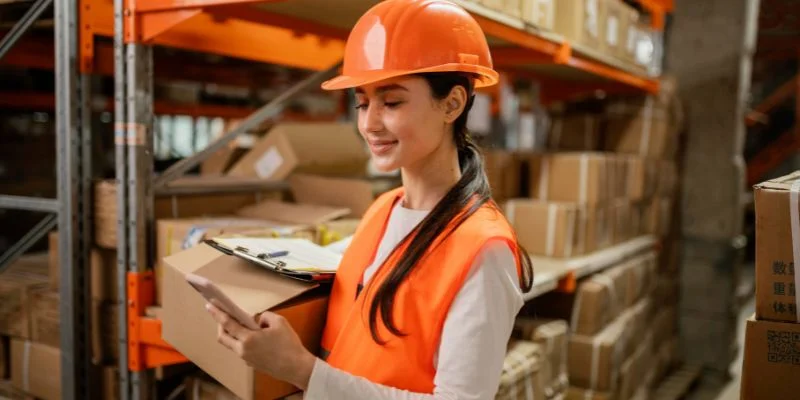 Advantages Of Using A 3PL Logistics California
Working with a 3PL logistics company in California provides numerous advantages for your business. Such companies provide specialized supply chain solutions tailored to the unique needs of the companies they serve. By utilizing the expertise and resources of third-party logistics services, you can reduce costs, streamline processes, and make transportation more efficient.
3PL companies in California are experienced in managing complex operations, ensuring your products arrive promptly. By outsourcing transportation, distribution, and warehousing to a 3PL provider, you can free up resources to focus on other areas of your business. Furthermore, third-party logistics companies in California know the region's transportation laws and regulations.
Benefits Of Working With A 3PL Logistics California
The benefits of working with a 3PL Logistics California provider are numerous. Here are a few of the legend benefits:
Optimized Logistics Solutions:
A third-party Logistics company in California provides optimized logistics solutions tailored to your business needs and objectives. Their experienced professionals can help you identify cost-effective transportation strategies that reduce your overall costs while ensuring efficient delivery of goods.
Increased Efficiency:
Working with a third-party logistics provider ensures increased efficiency for your operations through their advanced technology, systems, and methods. Outsourcing logistics to a third-party provider can decrease the time and resources spent managing your supply chain.
Improved Customer Services:
Working with a 3PL Logistics California can also result in improved customer service. A 3PL provider can help you monitor supply chain performance and ensure goods are delivered quickly and on time, leading to increased client satisfaction.
Services Offered By 3PL Logistics California
3PL Logistics California offers a wide range of fulfillment services that provide solutions to help businesses reach their goals. Here is a closer review of some of the services that third-party logistics 3PL California offers:
Warehousing and Distribution Services:
This service provides an efficient way to store, manage and distribute goods promptly. It reduces overhead costs, increases business flexibility, and allows for streamlined delivery of products. So, when you need a reliable warehousing and distribution service, 3PL Logistics California has you covered.
Transportation Services:
3PL Logistics California offers transportation services to ensure goods are delivered most efficiently from point A to point B. They offer many options, from trucking and ocean freight to air cargo and rail services. Their expert professionals will create with you to develop a unique and customized transportation plan that best meets your needs.
Cross-border Services:
Their cross-border services allow us to help their customers move their goods into foreign markets. They have extensive experience in the customs clearance process, ensuring compliance with all applicable regulations. With their global reach and transportation network, they can efficiently move goods across different countries.
Things To Consider When Looking For A 3PL Logistics Provider
When finding a 3PL logistics provider, many factors need to be considered. Here are some legendary things to consider when looking for a 3PL logistics
Location:
Consider the geographical location of the 3PL logistics provider, primarily if you're based in California or another part of the U.S. A local provider can offer better access to regional networks and experienced personnel that are familiar with your area.
Technology:
Determine if the 3PL logistics provider is up-to-date with the latest industry technology, such as mobile tracking apps for tracing deliveries and automated order entry systems for customer service purposes so that you can benefit from real-time data and insights into customer behavior.
Reviews & References:
Ask for references from current clients to get an unbiased opinion on the provider's services and customer service. Make sure to read online reviews before signing a contract. You can determine if the 3PL logistics provider fits your business well.
Does Your Business Need A 3PL Logistics California Provider?
Whether your company is narrowly starting or has been in the market for some time, it's essential to consider if a 3PL Logistics California provider is necessary. Working with an expert third-party logistics (3PL) company can increase efficiency in your supply chain logistics processes and reduce costs incurred from domestic freight transportation, supply chain management, and warehousing services.
San Jose Distribution Services is a full-service logistics provider that handles all aspects of your 3PL Logistics California needs. They provide its clients with the highest quality warehouse and distribution services, including order fulfillment, inventory management, cross-docking, and more.
Differences Between 3PL Logistics California Provider And 4PL
Third-party logistics (3PL) is a service provider that provides outsourced, integrated logistics services such as warehousing, transportation, and distribution. A 3PL works with customers to coordinate the storage of their goods in commercial warehouses and transport them between multiple locations.
On the other hand, Fourth-party logistics (4PL) is a service provider that offers integrated, outsourced end-to-end supply chain solutions. 4PLs typically go beyond the services offered by 3PLs, providing other services such as procurement and vendor management, order planning and forecasting, inventory optimization, quality assurance, and customer service management.
What Type Of Companies Look For 3PL Logistics California?
Many companies turn to a third-party logistics provider to streamline the process of getting their products to market, and California is no exception.
Food & Beverage Companies:
Food and beverage companies rely on 3PL logistics in California to help move their products quickly and efficiently to retail stores, restaurants, and consumers. With a 3PL partner, food and beverage businesses can decrease costs and improve the customer experience by ensuring their products arrive on time and in perfect condition.
Manufacturing Companies:
Many manufacturers are turning to 3PL logistics providers in California for warehousing, product assembly, packaging, order fulfillment, and other essential services. With a 3PL partner, manufacturers can provide accurate and timely order fulfillment.
E-commerce Companies:
The rise in eCommerce has created a need for 3PL logistics companies in California to help manage the complexities of online ordering, inventory tracking, and order fulfillment. E-commerce companies rely on 3PL providers to create a streamlined system for processing orders.
Benefits Of Working With SHIPHYPE As Your Fulfillment Partner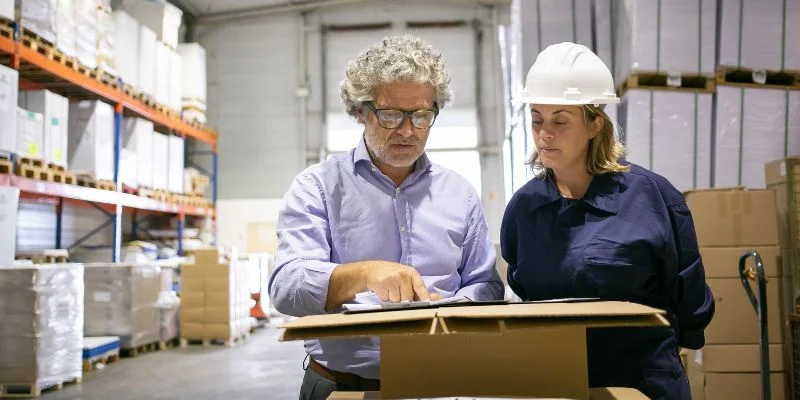 Seamless Logistics Management:
SHIPHYPE offers end-to-end 3PL logistics services in California, making it easy to oversee and manage your entire supply chain from start to finish. Because SHIPHYPE is based in California, you can benefit from its local knowledge of the area to make sure a smooth and efficient shipment process.
Streamlined Inventory Management:
Their expert team is dedicated to helping you optimize your inventory storage and management, making it easier for you to process orders faster and more efficiently. So you can ensure your customers are always happy.
Affordable Shipping Rates:
SHIPHYPE offers competitive shipping rates, allowing you to save transportation costs while still providing quality. You can ensure your things are safely and securely shipped to customers. Because they strive to provide ultra-low shipping rates, you can save money without sacrificing quality.
Request a quote
Fill the form below and our sales team will be in touch.
Don't like forms?
Email Us:
[email protected]