Looking to Outsource Order Fulfillment to a 3PL?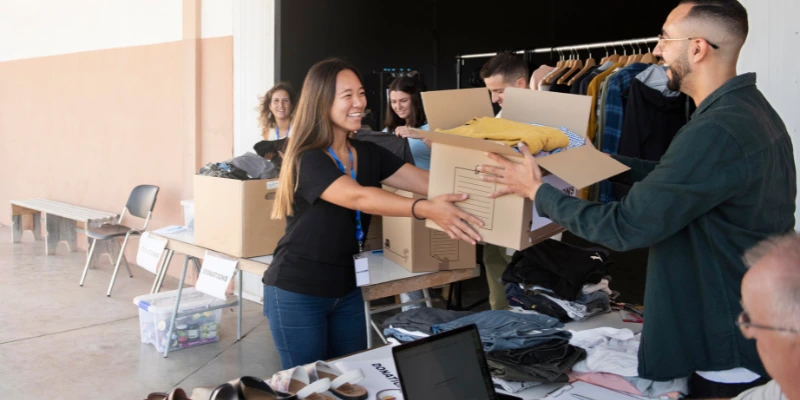 Advantages Of Using A Kitting Services Ontario
Using kitting services, Ontario offers many advantages for industrial applications. Kitting solutions streamline operations and value-added services while providing inventory control and customer satisfaction. Kitting services assemble pre-assembled kits according to customer requirements, saving time and money. This helps improve cost efficiency and maximize productivity.
Kitting services help simplify the process of manufacturing and assembly, reducing inventory costs and improving customer satisfaction. By creating kits with components and materials already gathered together, kitting services improve accuracy and reduce the time it takes to assemble a product. This is especially beneficial for large orders with many components.
Benefits Of Working With A Kitting Services Ontario
Businesses across industries know that outsourcing to a kitting services provider in Ontario is the best option for streamlining the product fulfillment process. Here are several concessions of working with a kitting services provider:
Faster Delivery:
By working with a kitting services provider, you can reduce the time it takes to ship individual items, resulting in faster delivery times for your customers. So you can ensure that all your orders are fulfilled and delivered quickly and efficiently.
Quality Control:
A kitting provider in Ontario can guarantee that all products are prepared with the highest quality standards. From individual item inspections to shipping and fulfillment, clients receive accurate and reliable results for their products.
Increased Productivity:
Kitting services can boost productivity, allowing businesses to focus on other tasks and operations. With kitting services, clients can move product fulfillment more quickly and cost-effectively. That results in increased productivity and improved customer service.
Services Offered By Kitting Services Ontario
Kitting Services Ontario is committed to providing its customers with various kitting services tailored to their needs. Here is an examination of some of the services they offer:
Warehousing and Distribution for Businesses:
Kitting Services Ontario offers warehousing and distribution services tailored to businesses of all sizes, making it easy and cost-effective to scale your operations. Because of its extensive network and top-notch technology, it can store your goods in the most optimal location to ensure fast delivery with maximum cost savings.
Design Services:
Their expert team of designers can help bring your ideas and products to life with custom solutions. They can help you create everything from packaging and materials to digital assets so that you can get your products to market quickly.
Assembly:
Kitting Services Ontario's assembly services can provide the perfect packaging solution for your products. They offer custom assembly options, ensuring each item is assembled to meet your specifications. That way, your items are ready to go straight to the customer.
Things To Consider When Looking For A Kitting Services Ontario Provider
When it comes to finding the right kitting services Ontario provider, there are a few key factors that you need to consider. Here are the most important criteria that you need to consider when selecting a kitting services Ontario provider:
Quality of Service:
The quality of a Kitting Services Ontario provider's service is one of the most important considerations when looking for a provider. Look for a provider with an ascertained track record of providing quality services and is known for its commitment to excellence.
Cost Efficiency:
Cost should be a significant factor when choosing a Kitting Services Ontario provider. Make sure to ask the provider about their pricing structures and find out how they can help you save banknotes in the long run. so that you can create the best decision for your business.
Experience and Expertise:
The experience and expertise of a Kitting Services Ontario provider are essential for ensuring your projects are constructed on time, within budget, and of high quality. Look for providers with years of industry experience and a team of experts to help you manage your project from start to finish.
Does Your Business Need A Kitting Services Ontario Provider?
If you have businesses in Ontario, you may wonder if your business needs a kitting services provider. The answer is yes! Kitting services offer a variety of benefits that make them an invaluable asset to businesses of all sizes. From streamlined production processes to increased efficiency and cost savings, kitting services provide a range of advantages that make them ideal for businesses in Ontario.
Kitting services can provide an all-in-one solution, eliminating the need to source parts from multiple suppliers. This saves time, money, and resources. Similarly, kitting helps reduce inventory costs by reducing the need for warehousing space and personnel. Kitting services can optimize production processes and help maximize output while minimizing waste and downtime.
Differences Between Kitting Services Ontario And B2C Fulfillment
Kitting Services Ontario specializes in helping businesses produce kits that contain multiple items. This is ideal for businesses that must bring together numerous components for a product. The service allows the assembly, kitting, and packaging of kits. They also specialize in printing, labeling, and custom packaging services.
By contrast, B2C fulfillment focuses on shipping goods to customers directly. This is often used for e-commerce businesses that sell products online. The service handles the entire fulfillment process, from order management to warehousing and product shipping.
What Type Of Companies Look For Kitting Services Ontario?
Kitting services in Ontario have become increasingly popular with a wide range of companies. From industrial manufacturers to small businesses, kitting is the perfect solution for streamlining organization and production.
Manufacturing companies:
Large-scale manufacturing operations often require many components to be organized and assembled quickly. Kitting Services Ontario can provide the perfect solution for the efficient and accurate kitting of parts necessary for assembly.
Retailers:
Kitting services can create customized packaging solutions for retailers to sell their products conveniently. They can also package items for sale individually or as a set, making them easier to display and fulfilling orders quickly.
E-commerce businesses:
Kitting services in Ontario are highly beneficial for businesses that rely on e-commerce to fulfill their orders. They can provide a cost, way to package items for shipping, reducing the need for manual labor and improving efficiency. So businesses can quickly process and ship orders.
Why Choose SHIPHYPE?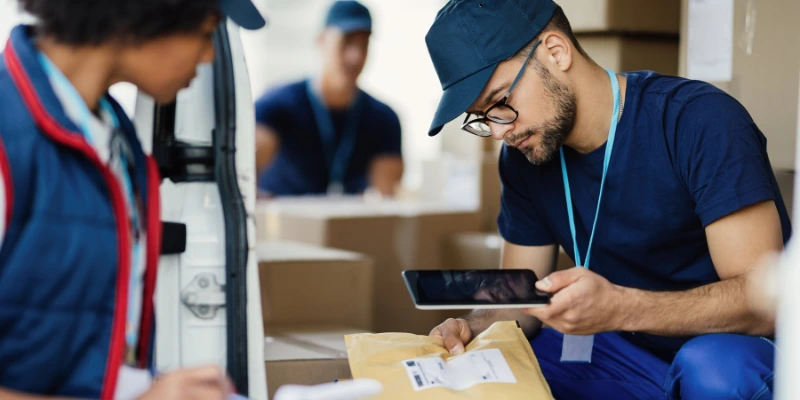 Comprehensive Kitting Services:
SHIPHYPE offers comprehensive kitting services, including custom-made kits according to your specifications, packaging materials, and transportation services. Their team will consult with you to ensure that the kits meet your requirements and that the entire process is handled quickly and efficiently.
Variety of Products:
Whether you need a bulk order of simple products or small quantities of complex items, SHIPHYPE can provide various products to suit your needs. From medical supplies and industrial components to merchandise and promotional items, it can help you assemble the perfect kit.
Experienced Team:
Their team has years of experience in kitting and is knowledgeable about many types of products and materials. They will work with you to develop the right solution and ensure your kits are built to last. So you can be sure your kits will always be of the highest quality.
Request a quote
Fill the form below and our sales team will be in touch.
Don't like forms?
Email Us:
[email protected]