Looking to Outsource Order Fulfillment to a 3PL?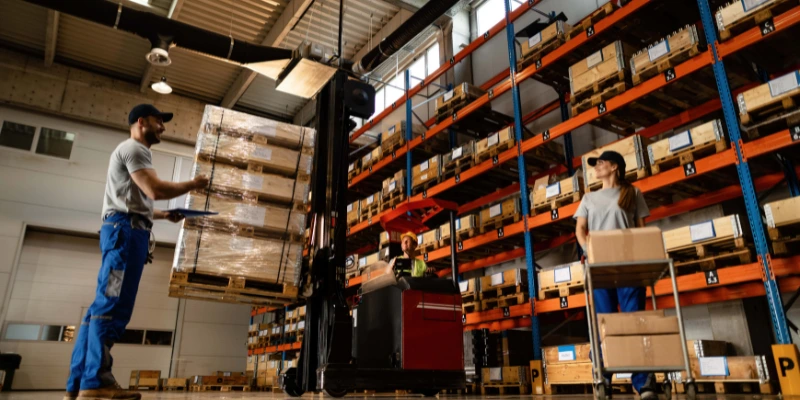 Advantages Of Using Warehousing Services In Ontario
Ontario is an ideal location for warehousing services due to its strategic position within Canada and the United States. Warehousing services in Ontario can provide an array of benefits, such as distribution services, logistics services, inventory management systems, and supply chain management. All these features can help your business by streamlining operations, reducing costs, improving customer service, and ultimately, adding value to your customers.
Distribution services in Ontario allow you to control the entire product delivery process. This can include ensuring timely delivery, tracking inventory, and optimizing customer service. Logistics services provide comprehensive solutions for warehousing that are tailored to fit the needs of your business.
Benefits Of Working With Warehousing Services In Ontario
Working with a warehousing service in Ontario can provide your business to help reduce operational costs. Here are the benefits of working with a warehousing service in Ontario.
Inventory Management System:
Working with a warehousing service in Ontario can provide you with an advanced inventory management system that allows you to track your products at all times, no matter where they are located. This helps to ensure that your products remain secure and accessible when needed.
Warehousing and Distribution:
By working with a warehousing service, you can have access to reliable warehousing and distribution capabilities, allowing your products to be shipped quickly and efficiently. This can reduce costs associated with shipping and handling while improving customer satisfaction.
Cost Savings:
Working with warehousing services in Ontario can provide you with cost savings on inventory storage, warehousing, and distribution services. This can reduce operational costs while allowing your business to keep up with customer demand.
Services Offered By Warehousing Services In Ontario
Warehousing services in Ontario are essential to the efficient management and distribution of goods. These services offer a variety to ensure that items reach their intended destinations quickly and safely.
Value-Added Services:
Warehousing services can provide value-added services such as shrink-wrapping, labeling, packaging, and palatalizing for finished products. These services help streamline the supply chain process and ensure items are shipped safely to their final destination.
Transportation Services:
Warehousing services in Ontario can offer transportation services ranging from local pickups and deliveries to long-haul trucking services. This ensures that goods are shipped quickly and securely throughout the region.
Third-Party Logistics Service:
Ontario warehouse offers comprehensive third-party logistics services, allowing companies to outsource their warehousing needs. This helps companies focus on their core competencies while ensuring efficient goods and inventory management.
Distribution Service:
Warehousing services provide distribution services to help manage the delivery of goods and ensure items reach their intended destination quickly and safely by trucking and consolidation services.
Things To Consider When Looking For A Warehousing Services Provider
Warehousing and logistics are integral components of a company's supply chain. When looking for a warehousing service provider, it is essential to consider several factors.
Warehousing Capabilities:
Determine the warehousing capabilities of the provider, including storage space and staff resources, to meet your specific needs. Ask if they have facilities in Ontario or nearby cities and will be able to provide services tailored to the particular geography you require.
Reverse Logistics:
If you are looking for a warehousing service provider capable of providing reverse logistics services, find out if the provider offers these solutions. Verify whether they have experience executing reverse logistics supply chain functions and can efficiently handle product returns.
Order Fulfillment:
Inquire about the order fulfillment capabilities of your warehousing partner, as this requires a significant amount of accuracy and precision. Ask if they have an automated, integrated inventory management system that can efficiently handle multiple SKUs and offer accurate tracking services from customer orders to fulfillment.
Does Your Business Need A Warehousing Services Provider?
Warehousing services are essential for businesses that sell products and require inventory storage. A warehouse provides a safe environment to store goods, with the proper facilities and equipment to facilitate efficient handling and distribution. It also gives companies more control over their stock levels, reducing the chances of overstocking or understocking.
Warehousing services can also provide added value, such as a streamlined process for tracking inventory, shipping and delivery services, and offering customized solutions to meet your unique needs. A qualified warehousing service provider will offer the best value for money, saving you time and money by taking care of all your storage requirements.
Differences Between Warehousing Services Provider And Retailers
Warehousing services providers provide businesses with a great way to manage inventory, streamline processes and increase efficiency. Warehouses are typically staffed by trained professionals who take responsibility for keeping track of stock levels, packing products for shipment, receiving deliveries, and other activities related to inventory control.
On the other hand, Retailers rely on warehousing service providers to receive and store products so that they can focus on selling the merchandise. They often have long-term contracts with these service providers and benefit from the cost savings and efficiency of outsourcing specific tasks.
What Type Of Companies Look For Warehousing Services In Ontario?
Companies across many industries in Ontario require warehousing services to store and deliver their products effectively. Here are some of the types of companies that commonly look for warehousing services in Ontario.
Manufacturers Companies:
Companies that produce goods will require storage facilities for their products and may hire third-party warehousing services to fulfill this need.
Logistics Companies:
Logistics companies often look for additional space to store goods and ship them out to customers quickly and efficiently, making warehousing services an ideal solution for them.
Retailers:
Retail outlets such as department stores, grocery stores, pharmacies, and e-commerce sites often hire warehousing services to store products and deliver them efficiently to customers.
Benefits Of Working With SHIPHYPE As Your Fulfillment Partner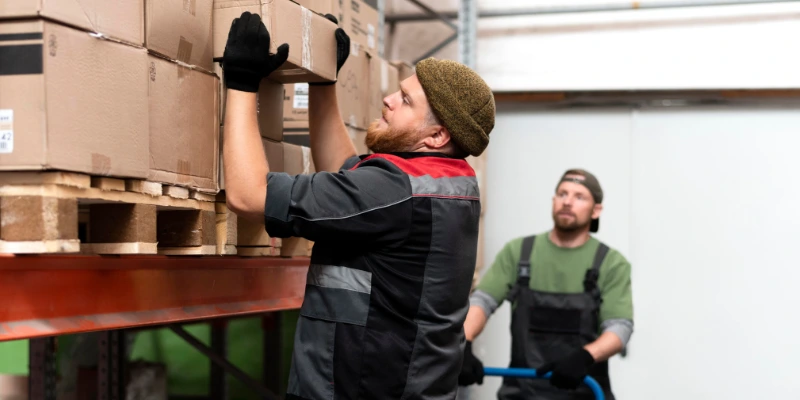 At SHIPHYPE, they can provide efficient and cost-effective warehousing solutions for businesses in Ontario. Working with them offers numerous benefits and expert support.
Customized Solutions:
We understand every business is unique and provide customized solutions tailored to your needs and objectives. Our solutions include a variety of service levels, from standard fulfillment services to advanced kitting and customization.
Fast Turnaround Times:
With our extensive network of warehouses located in Ontario and across Canada, we can provide fast delivery times for orders placed. Our experienced team is committed to providing your customers with a top-notch fulfillment experience.
Proven Reliability:
With over 25 years of experience in the industry, our team knows how to ensure your products arrive on time and in perfect condition. We take care of all your fulfillment needs so that you can focus on running your business.
Request a quote
Fill the form below and our sales team will be in touch.
Don't like forms?
Email Us:
[email protected]