Looking to Outsource Order Fulfillment to a 3PL?
Advantages Of Using Order Fulfillment Company In Los Angeles
Fulfillment services in Los Angeles provide businesses with various services that help them save time, money, and resources. By outsourcing your order fulfillment operations to a professional 3PL provider like SHIPHYPE, you can access the latest tools and technologies to make fulfillment easier and more efficient.
Here are some of the advantages you can gain by using a fulfillment service in Los Angeles:
Custom Solutions For eCommerce Stores
Fulfillment centers based in Los Angeles can provide customized solutions for eCommerce stores. They may offer services such as pick and pack, order processing, inventory management, returns processing, shipping, etc. Outsourcing your operations to a fulfillment center, can free up time and resources to focus on other aspects of your business.
End To End Customer Experience
Fulfillment services companies based in Los Angeles can handle your entire customer experience from start to finish. From order fulfillment and tracking to customer service and returns management, they are experienced professionals that can help you improve the overall customer experience.
Excellent Integrations
Los Angeles fulfillment centers are adept at integrating with the latest technologies. Whether you need an automated system to handle high volumes of orders or a simple integration that allows for easy tracking and reporting, they have the expertise to make it happen.
SHIPHYPE is considered the leading provider of Los Angeles fulfillment services. We believe every business is unique and requires tailored solutions; we also believe that a strong, integrated system is essential for success. Companies can save time, money, and effort through our customized solutions while providing their customers with great service.
Services Offered By Order Fulfillment Company In Los Angeles
The retail and eCommerce businesses demand high efficiency and accuracy. The fulfillment centers should be highly organized and have a warehouse management system that can provide the right inventory and ensure timely customer delivery. At SHIPHYPE, we offer customized services, including:
Dedicated Account Management
Do you know exactly what you need and how to achieve it? We assign a dedicated Account Manager to handle all your needs from beginning to end. Our team has the experience and expertise to provide customized solutions for your situation.
Order Fulfillment Solutions
We are experts in providing order fulfillment warehouse solutions for both retail and e-commerce businesses. Our services include inventory management, order fulfillment, and shipping solutions that help you save time and money while providing an exceptional customer experience.
Warehouse Management
We provide high-quality warehouse management services, including storage, order picking, packing, and shipping. Whether you need a single-site or multi-site operation, our team can ensure your warehouse is organized and efficient. We specialize in helping our clients maximize their space and optimize their processes for maximum efficiency.
Logistics Services
We have the knowledge and experience to ensure your goods are delivered safely, on time, and at the right price. Our logistics services include freight forwarding, customs clearance, route optimization, and supply chain management. We work with the best carriers in the business to provide you with options and help you make the right choices for your business.
With SHIPHYPE, it is clear to our customers that their shipments are always in good hands. Our team will ensure that your goods are safely delivered to the right destination, on time, and within budget.
Things To Consider When Looking For Order Fulfillment Provider In Los Angeles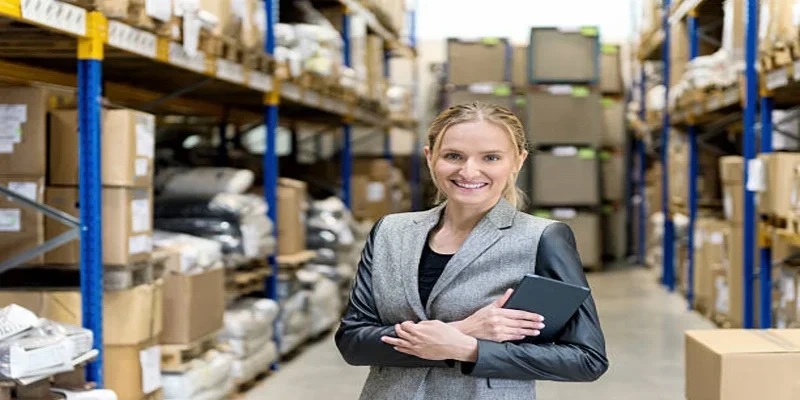 Because every fulfillment provider is different, it is important to understand your needs and evaluate the services that each provider can offer. Here are some key points to consider when looking for a fulfillment provider in Los Angeles:
Cost Of Shipping
Make sure you compare the cost of each service provided by different providers. This includes shipping rates, storage fees, and order handling fees. Many fulfillment companies will offer discounts based on frequency and volume, so ask about any potential savings.
Delivery Speed
Time is of the essence when it comes to order fulfillment. Your provider should have a reliable system that guarantees quick delivery times. Ask them what methods they use to deliver your products quickly and if they can guarantee safe and secure shipping.
Scalability
Your business might grow rapidly at some point, and it's important to ensure that your fulfillment provider can quickly and efficiently accommodate larger orders and have enough warehouse space. Ask them how they will be able to handle increased order volume, as well as any potential problems they may encounter with larger orders.
Does Your Business Need an Order Fulfillment Partner In Los Angeles?
Yes, your business could greatly benefit from an order fulfillment partner in Los Angeles. By partnering with a reliable eCommerce fulfillment or retail fulfillment service in this bustling city, you can offload the hassle of managing your inventory, packing, shipping, and returns, allowing you to focus on growing your business and serving your customers.
With their expertise and efficient processes, they'll ensure that your orders are fulfilled accurately and promptly, giving you peace of mind and the ability to scale your operations seamlessly. So, to streamline your order fulfillment process and maximize your business's potential, consider finding an order fulfillment partner in Los Angeles today.
Differences Between Order Fulfillment And Logistics Services
Though these terms are often used interchangeably, order fulfillment and logistics services refer to two distinct types of solutions. Logistics generally relates to planning, coordinating, and managing the flow of goods from one location to another and encompasses a variety of activities such as warehousing, distribution, shipping, and transportation.
On the other hand, order fulfillment specifically deals with processing customer orders and includes receiving, picking, packing, and shipping products. SHIPHYPE offers order fulfillment, logistics, and warehousing services to meet your business needs. Depending on your specific requirements, our team of experts will help you choose the right combination of services for complete supply chain visibility and optimization.
Benefits Of Working With SHIPHYPE As Your Order Fulfillment Partner
Running an online store or eCommerce business means you'll need to process and fulfill orders. This is where SHIPHYPE comes in. By partnering with us, you can take advantage of our end-to-end order fulfillment and international shipping services that make it easy for your customers to receive their products quickly and conveniently.
Some of the key benefits that come with working with us include:
High Volume Shipment Processing
The SHIPHYPE team can efficiently and quickly handle large volumes of orders. We can process thousands of shipments daily, so your customers will never have to wait long for their orders to arrive.
Customized Order Fulfillment Solutions
SHIPHYPE offers custom packaging solutions so you can tailor our services to meet the specific needs of your business. Whether you need a one-time shipment or more complex fulfillment services, we have the right solution that helps you save money.
Real-Time Tracking
We provide detailed tracking information for each order to ensure customers can always locate their packages. This also helps us deliver fast and efficient support if any problems arise during transit.
Affordable Pricing and Flexible Payment Options
At SHIPHYPE, we make our services as affordable as possible so you can focus on growing your business without worrying about shipping costs. We also have flexible payment options to help manage cash flow.
SHIPHYPE is not the only choice for shipping services, but we strive to ensure our customers get the best value for their money. Our experienced and knowledgeable staff are always available to answer any questions and advise when needed. Contact us for more details.
Request a quote
Fill the form below and our sales team will be in touch.
Don't like forms?
Email Us:
[email protected]