Looking to Outsource Order Fulfillment to a 3PL?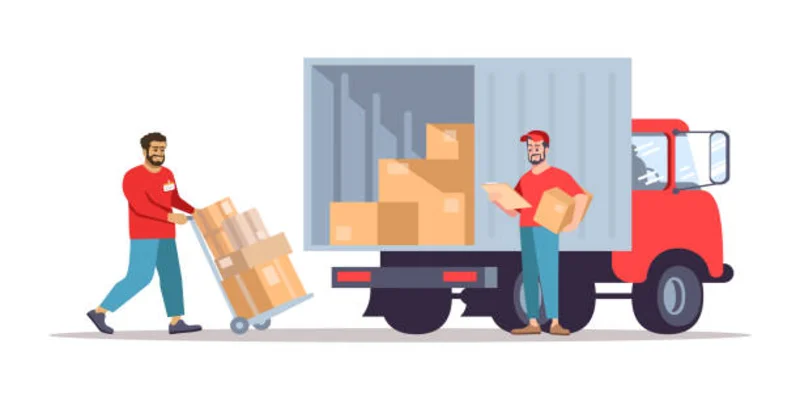 Advantages Of FBA Prep Center
Do you even know what FBA Prep Center is? Well, it's a service that makes Amazon fulfillment easier for you. This service will help you save time and money by handling the entire packaging and shipping process. Using FBA Prep services will ensure your products are packaged correctly according to Amazon's standards. It will also ensure everything is properly labeled and ready to go once it arrives at the fulfillment center.
Plus, you get access to a team of experts who can answer any questions about Amazon's standards and regulations. No more stressing out over details because FBA Prep Center has your back. Some of the significant advantages of using the Amazon FBA Prep Centers include the following:
Carry Efficient Process
Every product is packed systematically and by Amazon's guidelines. This makes it efficient for the fulfillment center to process orders quickly and accurately. Products are often not packaged correctly, and getting them through the system takes a long time.
Faster Shipping Times
Packaging products correctly means they can be shipped quickly. This is especially helpful when fulfilling orders within two days or less. You don't want to miss meaningful sales opportunities because your products weren't ready on time.
Accurate Labeling
Using the FBA Prep service means you don't have to worry about labeling your products correctly. The prep center handles this for you so that everything arrives at Amazon's fulfillment centers without problems. This saves you a lot of time and money in the long run.
SHIPHYPE is proud to offer FBA Prep Center as a part of our suite of services for Amazon sellers. Get the most out of your Amazon business using this time and money-saving service. We guarantee that FBA Prep Center will help you get your products ready for the fulfillment center quickly and accurately.
Services Offered By FBA Prep Center
FBA Prep Center offers many activities, but your eCommerce business can decide which services are most suitable. SHIPHYPE provides the following amazon FBA prep services as part of the FBA Prep Center:
Kitting/Bundling
Kitting, or bundling, combines different products into one package to save on shipping costs and provide convenience for the customer. FBA Prep Center can help you with this process by creating accurate sales tax-free state bundles that meet Amazon's guidelines.
Inspection And Labeling Services
Amazon Prep Center offers inspection and labeling services to ensure your products are labeled correctly. This ensures they can be shipped out quickly without any problems. From barcode labels to FNSKU stickers, SHIPHYPE's FBA Prep Center has you covered.
Barcoding Solutions
Barcodes are essential for any product entering Amazon's fulfillment centers. FBA Prep Center can handle barcoding to ensure your products are shipped without delays or problems.
Palletizing & Shrink Wrapping Services
Outsourcing FBA Prep Center can also help you palletize and shrink-wrap your products. This helps keep them secure during transit while ensuring they arrive in the same condition as when they left your warehouse.
No matter the FBA fulfillment process stage, SHIPHYPE's FBA Prep Center has the services you need to ensure your products get out on time and without any problems. With our experienced team of professionals, you can be confident that your products will arrive safely and on time.
Things To Consider When Looking For an FBA Prep Center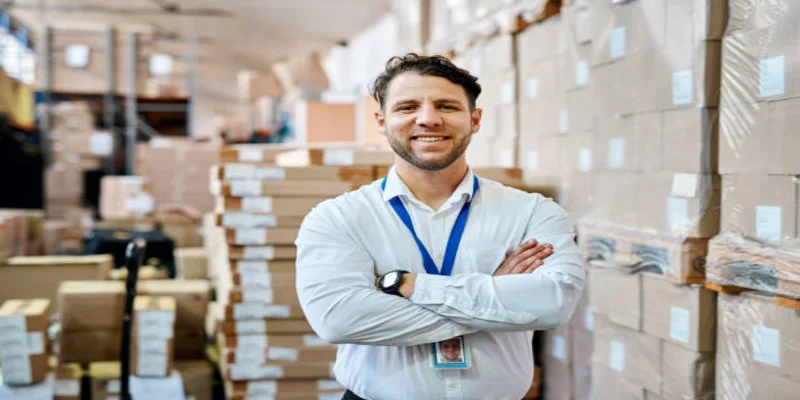 Searching for an FBA Prep Center can be an overwhelming process. It's essential to ensure the one you pick is experienced, reliable, and able to meet your cost and turnaround time needs.
From inspecting and labeling services to palletizing and shrink wrapping, you must know that your FBA Prep Center can handle whatever you throw at it. There are certain things to look out for before making a decision, including:
Location And Hours Of Operation
One of the most important things to consider is where your FBA Prep Center is located and what hours they're open. This will impact how quickly you can get your products shipped out and if there are any issues during transit.
Turnaround Time
Another factor to take into account is the turnaround time for each service. Some FBA Prep Centers may offer same-day services, while others can take up to 3 days or more. Be sure to ask about this before signing any contracts.
Services Offered
Finally, ensure the FBA Prep Center offers the same services you need for your products. You want a provider that can do everything from labeling and re-boxing to palletizing and shrink wrapping.
At SHIPHYPE, we understand how stressful the process of FBA fulfillment can be. That's why our experienced team of professionals is here to ensure your products arrive safely and on time. With our vast range of services, you can rest assured that your products will quickly leave your warehouse.
Does Your Business Need An FBA Prep Center?
The need for an FBA prep center depends on your business's specific needs, the volume of sales, and resources. If you have a large volume of inventory, operate remotely, or cannot efficiently handle tasks like labeling and packaging, an FBA prep center can save you time and effort. However, you may not necessarily need a prep center if you have the resources and capabilities to handle these tasks in-house.
Differences Between FBA Prep Center And FBA 3PL
Although FBA Prep Centers and FBA 3PLs may sound similar, they differ. An FBA Prep Center is a service provider specializing in prepping products for shipment to Amazon's fulfillment centers. They offer services such as packaging, labeling, palletizing, and more. On the other hand, an FBA 3PL (Third-Party Logistics) provider is a company that specializes in storing, packing, and shipping products from the seller's warehouse directly to Amazon.
So, if you want to save time and money on your FBA fulfillment process, an FBA Prep Center may be just what you need. SHIPHYPE can help you find the right solution for your business. With our vast range of services, from labeling and packaging to palletizing and shrink wrapping, you'll surely get your products ready for Amazon in no time.
Benefits Of Working With SHIPHYPE As Your FBA Prep Center
SHIPHYPE is not the only FBA Prep Center on the market; our experienced team is one of the best. Here are just a few benefits of working with us:
Easy Setup And Customization
Our easy-to-use platform allows you to set up your account quickly, customize your fulfillment process, and get started immediately. With SHIPHYPE, you can easily manage your inventory and track your orders.
Professional Packing And Labeling
At SHIPHYPE, we ensure that all your products are safely and securely packaged with professional labeling and packaging so they arrive at Amazon in perfect condition. It's one less thing you need to worry about.
High-Quality Services At Affordable Prices
We believe that quality does not have to be expensive. Our services are affordable, and we stand behind the quality of our work. With SHIPHYPE, you can rest assured that your products will be prepped correctly for Amazon at a price that won't break the bank.
If you want an accessible, reliable, affordable FBA Prep Center, SHIPHYPE is the perfect choice. Contact us today to learn more about our services and get started on your path to success. We look forward to helping you grow your business.
Request a quote
Fill the form below and our sales team will be in touch.
Don't like forms?
Email Us:
[email protected]