Looking to Outsource Order Fulfillment to a 3PL?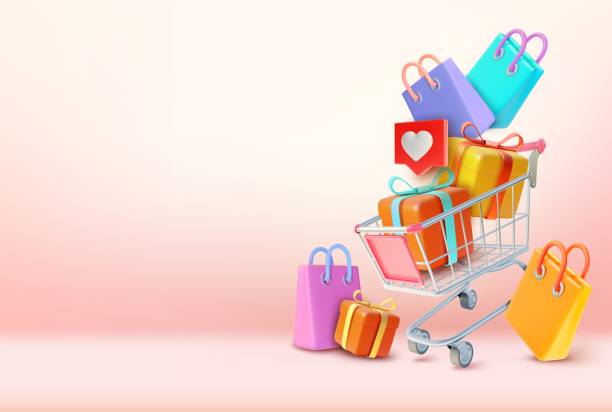 How Do 3PLs Connect With 3D Carts?
If you're a 3D Cart user, you know the importance of connecting with reliable and efficient third-party logistics (3PL) providers. With a 3PL, you can offer your customers faster delivery, better product tracking, and improved customer service while reducing overhead costs. Some ways to connect with a 3PL include:
Reach out to an established 3PL provider that has experience working with 3D Cart. They will have the expertise and knowledge needed to handle your fulfillment needs.
Utilize automated integration tools like API connection or EDI to ensure orders flow efficiently from 3D Cart to your 3PL.
Make sure the 3PL provider has real-time inventory updates so that you can respond quickly to customer needs and preferences.
Look for a 3PL that offers value-added services, such as order customization and pick & pack packing services, to increase customer convenience.
Ensure the 3PL provider you choose is reliable and secure to protect customer data.
Benefits of Outsourcing 3D Cart Fulfillment Needs to 3PLs
Outsourcing your 3D Cart fulfillment needs to a trusted 3PL provider can provide many benefits, including:
Improved Customer Service
By outsourcing your 3D Cart fulfillment to a 3PL, you can ensure that orders are processed quickly and accurately. With automatic order routing, tracking info is updated almost immediately so customers can track their order status in real time. This will help increase customer satisfaction and ultimately improve customer retention.
Reduced Overhead Costs
Using a 3PL to fulfill orders reduces the need for in-house staff. This will help reduce overhead costs such as employee wages and benefits, equipment rental or purchase, and vehicle maintenance.
Increased Efficiency
3PLs are experienced in managing fulfillment operations of all sizes and can be particularly helpful when scaling up operations quickly. By leveraging the latest technologies and automation tools, they can ensure that orders are processed quickly and accurately. This will help improve operational efficiency and increase profits.
Enhanced Security
3PLs use advanced security measures to ensure customer data is secure. They also have stringent processes in place to protect against fraud and theft. This will help keep your customers' information safe and secure.
Working with a 3PL provider can help you streamline operations, help with inventory integrations, reduce costs, and enhance customer satisfaction. SHIPHYPE is a reliable and experienced 3PL provider that can help you get the most out of your 3D Cart operations. We offer fast delivery, real-time inventory updates, order customization services, and more to ensure you deliver a great customer experience.
Things To Consider When Looking for 3PL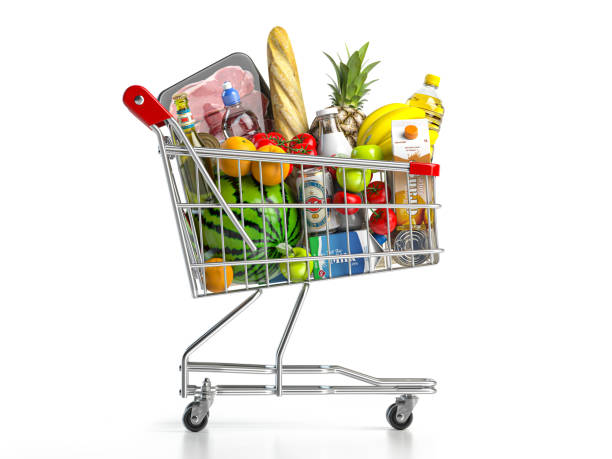 Building a beautifully designed 3D cart eCommerce is not the only element of a successful eCommerce business. You also need a top-notch 3PL fulfillment company so your orders ship correctly and on time every time. After all, order fulfillment is the final link in the value chain between you and your customer. Trust your 3PL to the industry leader: SHIPHYPE.
SHIPHYPE's integration manager shipment tracking makes managing your inventory data, and the process cost easy. A reliable 3PL will help you with following points:
Taxes And Shipping Costs
You must understand your destination shipment tax and costs before accepting orders. Too often, eCommerce businesses get caught off guard by unexpected charges that can turn what seemed like a profitable sale into an unprofitable one. The order destination shipment tracking of a 3PL will help you maintain accurate records associated with shipment to ensure accurate order fulfillment.
Same-Day Order Fulfillment
3D cart orders are often time-sensitive; having a reliable and accurate system for same-day order fulfillment is essential. The Integration Manager of 3PL will help you keep track of your inventory data and provide specific instructions for step-by-step integration with other ecommerce order sources.
Customs Clearance
Are you entering a new market? Make sure you understand the paperwork and customs clearance regulations of each destination. If you don't know where to start, SHIPHYPE a reliable 3PL provider, help gets all the customs clearance paperwork completed promptly.
Legal Requirements
Make sure you understand the legal requirements associated with your destination shipment. SHIPHYPE's LMS Logistics Solutions will help you navigate the legal complexities of different destinations, ensuring your orders arrive on time and free from any potential delays.
Benefits Of Choosing SHIPHYPE As Your 3D Cart Fulfillment Partner
Choosing a partner that meets your needs and understands customer service's importance is vital. SHIPHYPE's team of experts is well-versed in 3D cart fulfillment services and knows how to provide outstanding service. Here are a few benefits you can expect when choosing us as your 3D Cart Fulfillment partner:
Competitive Pricing
We understand that providing competitive prices is essential for any business. We offer some of the most competitive pricing in the industry, so you can rest assured that you are getting great value for your money.
Reliable Shipping
We make sure that all orders are shipped on time and with care. Our skilled logistics team uses the latest technology to manage inventory and to ensure that your orders are delivered on time and in perfect condition.
Secure Packaging
We use robust packaging for all shipments to ensure the items remain safe and secure during delivery. We also provide product tracking so you can always be sure of the status of your shipment.
Exceptional Customer Service
At SHIPHYPE, we pride ourselves on our exceptional customer service. Our experts are always available to answer any questions and provide helpful advice. We give every step integration specific instructions and detailed explanations for a more efficient and effective workflow.
So, if you need 3D Cart Fulfillment services that are reliable, competitively priced, and provide exceptional customer service, SHIPHYPE is the perfect partner for you! Let us help you make your business successful. Contact us today to learn more. We look forward to partnering with you and helping your business succeed. Contact us today to learn more about how SHIPHYPE can help you with 3D Cart Fulfillment services.
Request a quote
Fill the form below and our sales team will be in touch.
Don't like forms?
Email Us:
[email protected]