Looking to Outsource Order Fulfillment to a 3PL?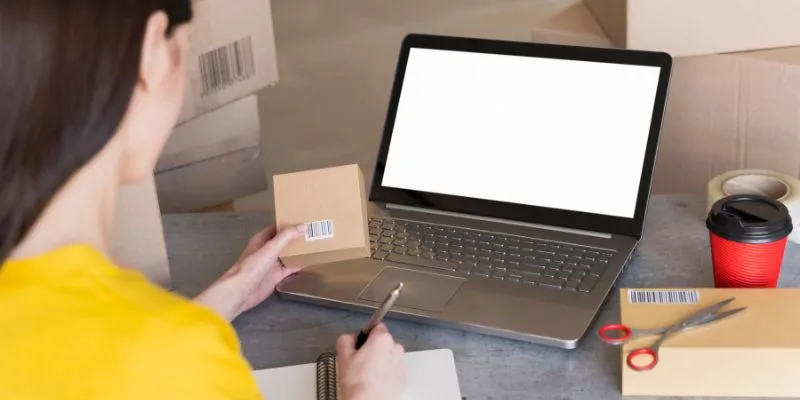 Advantages Of Using A Crowdfunding Fulfillment USA
Using a crowdfunding fulfillment service like Crowdfunding Fulfillment Services USA can ensure that you have a successful crowdfunding campaign. With the help of a dedicated fulfillment center, you can quickly and efficiently ship orders to backers across the country. The best part is that these offers are usually more cost-effective than if you were to ship orders yourself.
With the help of crowdfunding fulfillment services, you can track your inventory and manage orders more efficiently. Crowdfunding campaigns Fulfillment USA also offers order fulfillment services so you can easily handle order processing and tracking. They can help you save money on shipping costs since they can access discounted rates from major carriers like FedEx, DHL, and UPS.
Benefits Of Working With A Crowdfunding Fulfillment USA
Crowdfunding Fulfillment USA offers a range of benefits and solutions to help your crowdfunding campaigns. Here are some of the key benefits you can benefit from by working with Crowdfunding Fulfillment USA:
Fast and Efficient Fulfillment Process:
Crowdfunding Fulfillment USA is dedicated to providing fast and efficient fulfillment services. They have a team of highly-trained professionals to ensure that your products are shipped quickly and accurately, so you can focus on other project areas.
Experienced Kickstarter Fulfillment Partner:
Crowdfunding Fulfillment Partner USA has years of experience in the crowdfunding industry and can provide you with the expertise needed to manage your successful Kickstarter fulfillment. So you can understand obsession in other areas of your project.
Cost-Effective Solutions:
By partnering with Crowdfunding Fulfillment USA, you can rest confirmed that your products will be delivered safely and on time. They have a range of cost-effective solutions to help you cut costs while still providing quality rewards to your supporters.
Services Offered By Crowdfunding Fulfillment USA
Crowdfunding Fulfillment USA offers a broad range of services to ensure your crowdfunding campaigns succeed. Here are some of the services you can expect to receive when working with us:
Warehousing & Distribution Services:
Crowdfunding Fulfillment USA provides warehousing and distribution services for companies running crowdfunding campaigns. They can pick and pack products from their warehouse to your backers anywhere.
Logistics & Shipping Services:
They provide logistics and shipping services for companies that are running crowdfunding campaigns. With their contact with major carriers, they can ensure prompt delivery of your products to your backers. So you don't have to worry about any delays.
Fulfillment & Pre-Order Services:
They help companies fulfill orders for their crowdfunding campaigns. With its web-based fulfillment tool, it can easily keep track of the inventory and manage orders. They also provide pre-order services, ensuring your products are delivered on time.
Things To Consider When Looking For A Crowdfunding Fulfillment USA Provider
When it comes to finding a Crowdfunding Fulfillment USA provider that can help you with your project, there are many factors to consider before making a decision. Here are some legend points to help you find the right provider for your needs:
Inventory:
Understand the inventory of a provider before partnering with them. Make sure they can handle your needs in terms of size and quantity so that you can ensure the fulfillment of your orders on time because delayed orders can lead to customer dissatisfaction.
Timelines:
Look at the turnaround time for orders and deliveries when choosing a provider. Make sure they can meet your deadlines for fulfillment because delays can cause serious problems. It would help if you considered their time frames before signing a contract.
Reputation:
It's essential to look at the reputation of potential vendors when looking for a Crowdfunding Fulfillment USA provider. Check reviews, references, and customer feedback to ensure you're going with a reliable service that will deliver on its promises.
Does Your Business Need A Crowdfunding Fulfillment USA Provider?
Crowdfunding Fulfillment USA is an essential service for businesses that have taken advantage of the numerous major crowdfunding sites available today. If you have a crowdfunding platform, you may have wondered if you need Kickstarter fulfillment services and a shipping provider. The answer is yes. The support of a Crowdfunding Fulfillment USA provider can make a massive contrast in the success of your campaign.
Crowdfunding fulfillment USA providers specialize in providing worldwide fulfillment centers and eCommerce fulfillment shipping services. They are well-versed in the complexities of international shipping and know how to ensure your products arrive on time and undamaged.
Differences Between Crowdfunding Fulfillment USA And B2C Fulfillment
Crowdfunding Fulfillment USA specializes in order fulfillment for crowdfunding campaigns; crowdfunding pride has the technology and software that helps to manage the order fulfillment process, reduce costs, and provide an excellent customer experience. Because of the complexity of managing these campaigns, there are extra charges associated with using crowdfunding fulfillment services.
B2C fulfillment, on the other hand, is a more traditional fulfillment service. It provides order fulfillment services to businesses selling products directly to consumers via their website or an online marketplace like Amazon. B2C fulfillment is more cost-effective since it typically only involves one order per customer.
What Type Of Companies Look For Crowdfunding Fulfillment In The USA?
Crowdfunding Fulfillment USA is an excellent way for companies of all sizes to fund projects, initiatives, and campaigns. Here are some companies that can benefit from crowdfunding fulfillment USA:
Startups:
Whether you're launching a new product or reinventing an old idea, startups often turn to crowdfunding fulfillment to quickly and easily crowdsource the funds they need to get off the ground. With crowdfunding fulfillment. So that they can manage their crowdfunding project.
Artists:
Individuals such as musicians, writers, and visual artists can use crowdfunding fulfillment to fund projects in their fields. This can range from recording an album to producing a movie, enabling them to bring their work to the public without relying on traditional financing sources.
Small Businesses:
Small businesses can also benefit from crowdfunding fulfillment. Whether launching a new product or expanding their operations, small businesses may need to raise funds quickly, and crowdfunding can provide the perfect solution.
Streamline Your Supply Chain by Partnering with SHIPHYPE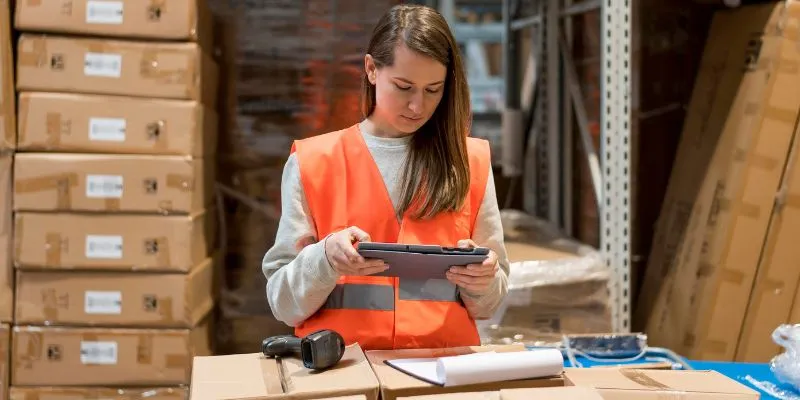 Unlock Your Brand's Potential with Crowdfunding Fulfillment USA :
Grow your brand, expand customer reach, and increase sales with SHIPHYPE's Crowdfunding Fulfillment USA. Their complete order fulfillment services for crowdfunding businesses allow you to quickly and efficiently meet your customers' needs.
Make Your Crowdfunding Campaigns a Success with SHIPHYPE:
Their reliable and cost-effective Crowdfunding Fulfillment USA solutions help you reach your goals. With its team of experienced professionals, it can provide you with the services and support needed to ensure your crowdfunding campaigns succeed.
Optimize Your Supply Chain for Maximum Efficiency:
Crowdfunding Fulfillment USA from SHIPHYPE provides you with the tools and resources necessary to optimize your supply chain. From warehousing and order processing to shipping and customer support, they have the skills and experience to streamline your fulfillment process.
Request a quote
Fill the form below and our sales team will be in touch.
Don't like forms?
Email Us:
[email protected]