Looking to Outsource Order Fulfillment to a 3PL?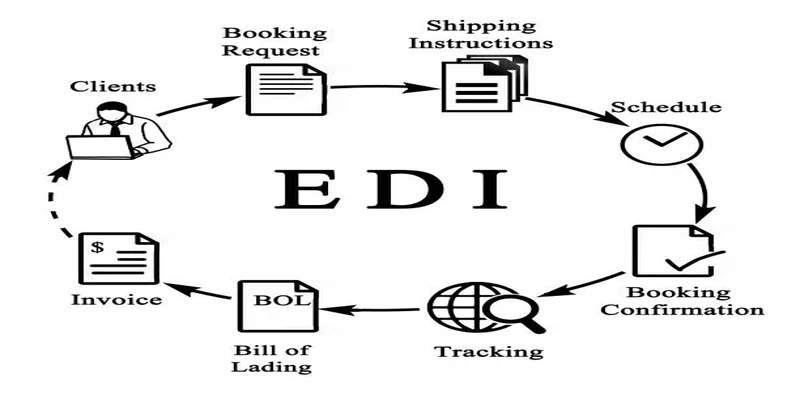 How to Fulfill EDI Orders?
EDI is a vital part of running a successful business. Without it, your warehouse shipping advice, inventory management capabilities, and order processing will suffer. But with the help of third-party logistics providers (3PLs), you can make sure your EDI transactions are on time and accurate every time. Electronic Data Interchange (EDI) is the standardized format of exchanging business documents between trading partners. Many eCommerce businesses and other organizations use it to facilitate order processing, inventory management, shipping advice, and more. EDI providers like 3PLs are essential for companies relying on EDI software.
3PLs offer several benefits for EDI companies, including improved efficiency and cost savings. By outsourcing EDI activities to a 3PL provider, businesses can save time and money on software purchases, maintenance costs, and personnel expenses. To fulfill EDI orders, the following steps must be fulfilled:
Establishing An EDI Connection
3PLs assist in setting up and maintaining an EDI connection between the trading partners. This includes developing technical infrastructure, such as mapping documents, forming relationships with VANs (Value Added Networks), and other IT-related tasks.
Mapping Documents
3PLs help businesses map out their business processes to ensure error-free data transfer. This includes translating data into EDI formats and developing custom documents for unique business requirements.
Monitoring EDI Transactions
Third parties monitor the entire process to ensure documents are correctly mapped and routed on time. They also detect errors and manage corrections before affecting other trading partners.
Setting Up VANs
VANs (Value Added Networks) are secure networks that facilitate the transmission of EDI documents between business partners over a wide range of communication channels. 3PLs provide expertise in setting up custom connections for all EDI transactions, ensuring reliable and secure data transfer across multiple communication channels.
Tracking and Reporting
Tracking and reporting are important components of EDI transactions. 3PLs provide real-time tracking of data, inbound or outbound, to monitor the status of documents throughout the entire process. They also provide reporting services to get a complete picture of all your transactions, making it easier to identify any discrepancies before they become an issue.
How 3PLs Help Fulfill EDI Orders?
Third-party logistics can help manage the complexities of EDI transactions, ensuring that all documents are accurately transmitted and received promptly. This helps businesses improve operational efficiency, reduce costs associated with unsuccessful transmissions and minimize costly errors related to manual efforts. To fulfill EDI orders, 3PL help in the following ways:
Provide Secure Data Exchanges
3PLs provide secure data exchange protocols that protect the transmission of EDI solution orders, ensuring all documents are sent and received in their original form.
Ensure Compliance with Regulations
Third-party logistics companies ensure your transactions comply with industry regulations, so you don't have to worry about non-compliance fines or other penalties. In supply chain business systems, customers and vendors are subject to various government regulations.
Manage Large Volumes of Data
The standardized format of EDI orders allows 3PLs to easily integrate warehouse shipping order data with your existing systems, so you don't have to manually enter large amounts of data. This time and resources by eliminating the need to manage multiple and manually input data.
SHIPHYPE is a reliable 3PL provider with EDI software to ensure your transactions comply with industry regulations and manage large volumes of data quickly and efficiently.
How Do 3PLs Connect With EDI?
If any 3PL wants to connect with EDI must have a compliant and secure electronic format. A 3PL provider like SHIPHYPE can help you integrate your existing systems to communicate securely and accurately. This means that you never need to worry about errors in the data exchange, nor do you need to update orders or invoices from customers manually. To connect EDI, the 3PL provider should be able to receive and validate all incoming data sent from customers and generate and send outbound documents with accuracy and speed.
EDI software is also important for tracking orders, billing customers, and implementing customer service solutions. If a 3PL doesn't have EDI software installed, tracking orders, invoicing customers, and maintaining customer satisfaction can be difficult. Without EDI software, it's easy for errors or omissions to occur in the data exchange, which can lead to unhappy customers.
Benefits Of Outsourcing EDI Fulfillment Needs
Outsourcing your EDI needs is a great alternative if you are a small business owner who can't afford EDI software. By working with a 3PL specializing in EDI services and installing the right software, you can quickly start exchanging data with customers without investing heavily in IT resources or expensive EDI software. The following benefits make outsourcing EDI fulfillment needs a top choice for many businesses:
Eliminate Errors & Omissions
By working with an experienced 3PL provider with the right EDI software, you can avoid costly errors and omissions that could lead to unhappy customers.
Save Time & Money
Outsourcing your EDI needs can save your business significant time and money. With the right software and EDI partner, you don't have to worry about maintaining an in-house IT staff or paying for expensive EDI tools.
Reduce Costly Delays
Outsourcing also eliminates costly delays that could impact customer satisfaction. An experienced EDI partner can provide the necessary software, services, and support to process customer orders quickly and efficiently.
When working with SHIPHYPE, you can rest assured that our software and services are designed to ensure successful EDI transaction processing. Our technology platform fully complies with major EDI standards and provides real-time end-to-end visibility of your orders.
Things To Consider When Looking For A 3PL For EDI Orders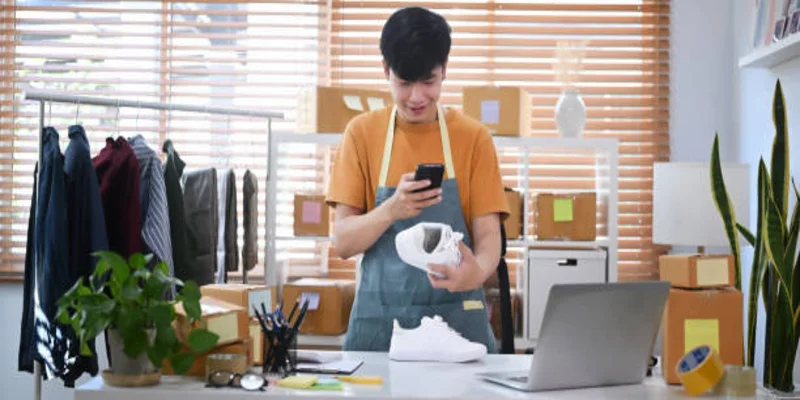 It is not easy to trust your operations to a 3PL partner. Here are some of the aspects you should into consideration when selecting an EDI fulfillment provider:
Modern Technology
EDI is not a static system; it is constantly evolving. As such, you should select a provider with the most up-to-date technology platform to ensure successful EDI transactions.
Comprehensive Support
Look for a 3PL that offers comprehensive support throughout your EDI process. You want to make sure knowledgeable agents are available to help you with any questions or issues.
Scalability
Selecting a 3PL provider who can scale as your business grows is important. You want to ensure they have the capacity and resources to handle your current and future needs.
Top 5 Options For EDI Order Fulfillment
The top 5 options for EDI order fulfillment are:
SHIPHYPE
Shipwire
3PL Central
ShipBob
Fulfillment Bridge
Why Choose SHIPHYPE As Your Fulfillment Partner For EDI Orders?
When it comes to EDI order fulfillment, SHIPHYPE is a clear choice. We offer competitive pricing plans, excellent customer service, and top-notch delivery speed. Our warehouse staff is experienced and knowledgeable about EDI processes, so you will get the best service possible. We also offer scalability so your business can grow without any issues. The benefits you get when partnering with SHIPHYOE include the following:
Quick Reach
When you choose to work with SHIPHYPE, your orders will get fulfilled and out the door in a matter of hours. We understand that EDI order fulfillment needs to be performed quickly and efficiently so customers are satisfied with the results.
Affordable Pricing
Our pricing plans are designed to be affordable for all businesses, regardless of size. We are committed to providing competitive prices that make it easy for companies to stay within budget.
Elite Support
SHIPHYPE offers top-notch customer service and technical support. We are here to answer any questions about our services so that you can feel confident when using us as a partner for your business. With access to professionals in the field, you will always be taken care of with SHIPHYPE.
If you want to find the perfect trading partner for your shipping needs, SHIPHYPE is the answer. We provide quality services tailored to fit any budget, and our customer service team is always available to help with any questions or concerns. Contact us today to get started on the right foot with SHIPHYPE!
Request a quote
Fill the form below and our sales team will be in touch.
Don't like forms?
Email Us:
[email protected]