Looking to Outsource Order Fulfillment to a 3PL?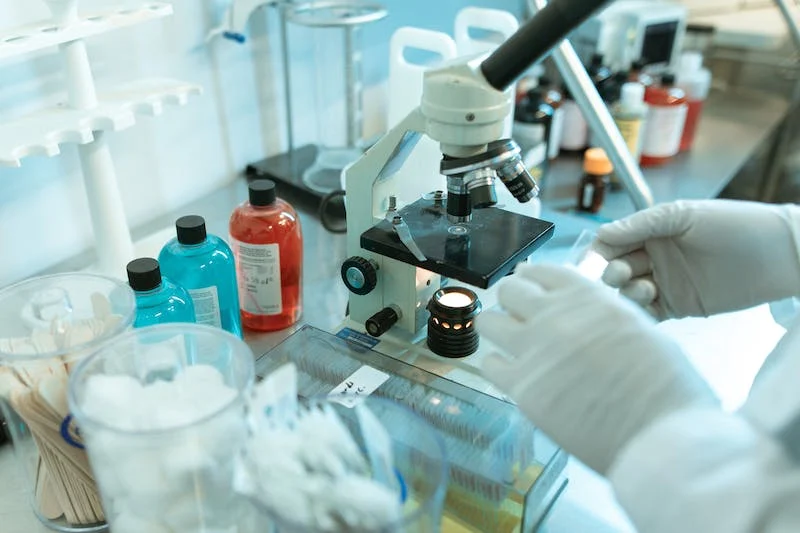 Things To Consider When Shipping Medical Equipment Products
Shipping medical equipment products is a critical aspect of the healthcare industry. The transported equipment is often expensive, fragile, and requires specialized handling.
Medical device companies rely on distribution services and logistics solutions to efficiently deliver their products to customers. Reliable logistics services are crucial for ensuring timely and safe delivery.
It is important to consider several factors to ensure these products safe and timely delivery.
Packaging:
Proper packaging is essential to prevent damage to your medical equipment during shipping. Choose the right packaging materials and label the package with appropriate handling instructions to ensure that the package is handled with care.
Shipping Method:
Selecting the right shipping method is critical to ensure the timely delivery of your medical equipment. Consult with your shipping carrier to determine the best option for your specific needs, taking into account the fragility and value of the equipment.
Regulations:
Domestic and international regulations govern the transportation of medical equipment products. Ensure that you comply with all relevant regulations to avoid any legal issues.
Insurance:
Shipping insurance is recommended to cover any potential loss or damage to your equipment during transportation. Having insurance gives you peace of mind that your investment is protected.
Documentation:
You must provide detailed documentation to clear customs when shipping medical equipment products internationally. Ensure all required documentation is accurate and complete to avoid delays or complications.
In short, shipping medical equipment products requires careful consideration and attention to detail. By keeping these critical factors in mind, you can ensure your valuable equipment's safe and timely delivery while complying with all legal requirements.
Products We Fulfill
Medical equipment products are essential in the healthcare industry. The products we fulfill in medical equipment include a wide range of devices used in medical fields such as cardiology, neurology, orthopedics, and more.
we will explore medical equipment products that we fulfill.
Electrocardiogram (ECG) Machines:
Our ECG machines are designed to record the heart's electrical activity, helping medical professionals diagnose and monitor heart conditions such as arrhythmias, heart attacks, and heart failure. Our machines are medical professionals to make informed decisions about their patient's heart health.
Ultrasound Machines:
Our Ultrasound machines produce images of internal organs and structures within the body, assisting medical professionals in diagnosing and monitoring various conditions. Our machines make them ideal for medical professionals in different healthcare settings.
Defibrillators:
Our Defibrillators deliver an electric shock to the heart, restoring its normal rhythm in cases of cardiac arrest. Our Defibrillators can deliver the appropriate shock energy to patients of different ages.
Blood Pressure Monitors:
Our Blood Pressure Monitors are essential in diagnosing and monitoring hypertension, which can lead to serious health problems such as heart disease, stroke, and kidney failure. Our monitors are suitable for both clinical and home use.
Surgical Instruments:
Our Surgical Instruments are used during surgical procedures to manipulate tissues and organs, cut, dissect, and suture. Our instruments are made of high-quality materials and ergonomically designed, ensuring safe and efficient surgical procedures.
Patient Monitoring Systems:
Our Patient Monitoring Systems monitor patients' vital signs such as heart rate, blood pressure, respiratory rate, and oxygen saturation. User-friendly, enabling medical professionals to promptly detect and respond to changes in their patients' conditions.
Our medical equipment products are essential in providing quality healthcare services to patients. We take pride in fulfilling a wide range of medical equipment products that are reliable, accurate, and easy to use, enabling medical professionals to diagnose, treat, and monitor various medical conditions with confidence.
Benefits Of Choosing SHIPHYPE For Medical Equipment Products Fulfillment
ShipHype offers a range of benefits for businesses in the medical equipment industry that requires fulfillment services. With years of experience in this niche, ShipHype has specialized expertise in handling medical equipment products, ensuring they are shipped safely and on time.
Specialized Expertise in Medical Equipment Fulfillment:
ShipHype is an experienced and specialized fulfillment service provider that has been catering to the specific needs of the medical equipment industry for years. Their expertise ensures that all medical equipment is packed, shipped, and delivered safely and on time.
Streamlined Fulfillment Process:
ShipHype's fulfillment process is streamlined and efficient, ensuring that medical equipment orders are processed and shipped quickly. They use the latest technology and software to manage inventory, track shipments, and handle returns, making the process hassle-free for you and your customers.
State-Of-The-Art Warehousing Facilities:
ShipHype's state-of-the-art warehousing facilities are equipped with the latest technology to ensure that your medical equipment products are stored safely and securely. They also have climate-controlled facilities to ensure that temperature-sensitive medical equipment is stored in the ideal environment.
Custom Packaging Options:
ShipHype offers custom packaging options for medical equipment products to protect them during transit. They use high-quality packaging materials designed to withstand the rigors of shipping, reducing the risk of damage or breakage during transport.
Affordable Shipping Rates:
ShipHype works with multiple shipping carriers to offer affordable shipping rates for medical equipment products. They leverage their volume and carrier relationships to negotiate lower shipping rates, passing the savings to you and your customers.
Excellent Customer Support:
ShipHype provides excellent customer support, promptly addressing any issues or concerns. They offer 24/7 support through phone, email, and live chat, ensuring you always have access to support when needed.
ShipHype's specialized expertise in medical equipment fulfillment, streamlined process, state-of-the-art warehousing facilities, custom packaging options, affordable shipping rates, and excellent customer support make them an excellent choice for fulfilling medical equipment product orders.
Medical devices are efficiently managed through inventory management fulfillment centers, enabling international shipping and timely delivery of ship orders, ensuring that providers can provide services to patients.
Request a quote
Fill the form below and our sales team will be in touch.
Don't like forms?
Email Us:
[email protected]