Looking to Outsource Order Fulfillment to a 3PL?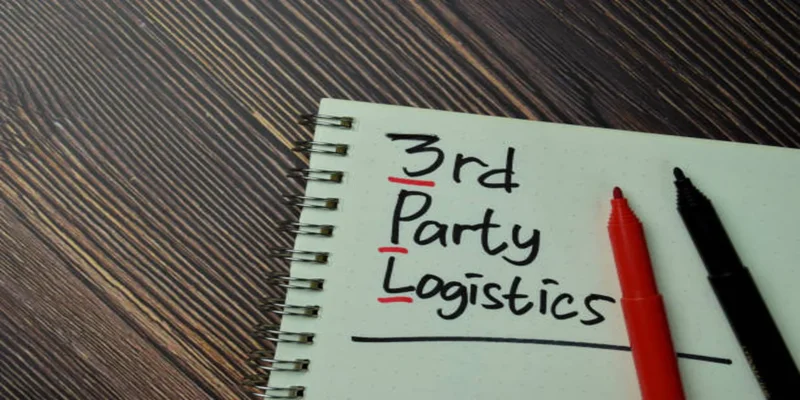 Do 3PLs Work With Brands That Require Distributed Inventory?
Inventory distribution is a key element of a brand's success, and it is essential to have the right inventory spread across multiple locations to maximize customer satisfaction. Third-party logistics providers (3PLs) are invaluable partners when brands pursue a distributed inventory model. 3PLs help businesses have various areas to store their inventory and provide the transportation needed to move the inventory from one place to another.
Using a third-party logistics provider for distributed inventory allows companies to save costs by sharing resources between multiple distribution centers and spreading inventory across different locations. This helps businesses grow while avoiding costly mistakes such as overstocking a single place. The benefits of working with a 3PL provider also extend beyond the cost savings. These Includes:
Access To Multi-Modal Transportation
Fulfillment centers are experts in their field, which means they understand all the different ways to move goods. This includes air freight, standard ground shipping, and rail and ocean freight services.
Multiple Locations
Multiple warehouses mean more options for businesses. A 3PL provider can offer unique locations to help companies to reach a diverse customer base. This could include international shipping and different climates to store goods in ideal conditions.
Inventory Management Software
A 3PL provider should have state-of-the-art software that allows you to track your distributed inventory strategy. This software should have robust features to help you manage multiple warehouses, set reorder points, and allocate inventory between locations.
How To Find A 3PL That Works With Distributed Inventory?
The market has multiple distribution centers for inventory. Finding the right 3PL provider is key when managing a distributed inventory strategy. Not every 3PL is experienced in handling a distributed inventory, so it's important to do your research. Finding a 3PL that works with distributed inventory can be a challenge, but here are some tips to help you find the right provider:
Research 3PLs
Start by researching 3PLs that offer distributed inventory services. Look for providers that have experience managing and distributing inventory across multiple locations.
Check for Multi-Channel Integration
Check if the 3PLs have the technology to integrate with your e-commerce channels and marketplaces, allowing for real-time inventory updates across all sales channels.
Look for Inventory Management Solutions
Look for 3PLs that offer inventory management solutions, including demand forecasting, replenishment, and safety stock management. These solutions can help ensure that inventory is properly managed across all locations.
Verify Expertise in Multiple Fulfillment Centers
Verify the 3PL's expertise in managing multiple fulfillment centers. The 3PL should have experience optimizing inventory levels across all locations, reducing transportation costs, and minimizing delivery times.
Check for Warehouse Management Systems
Check if the 3PL has a Warehouse Management System (WMS) that can handle distributed inventory. The WMS should be able to track inventory levels across all locations and manage inventory movement between areas.
Consider Quality Control
Consider the 3PL's quality control processes. The 3PL should have standard operating procedures for managing inventory across multiple locations, including inspections, cycle counts, and inventory audits.
Things To Consider When Shipping Orders With Distributed Inventory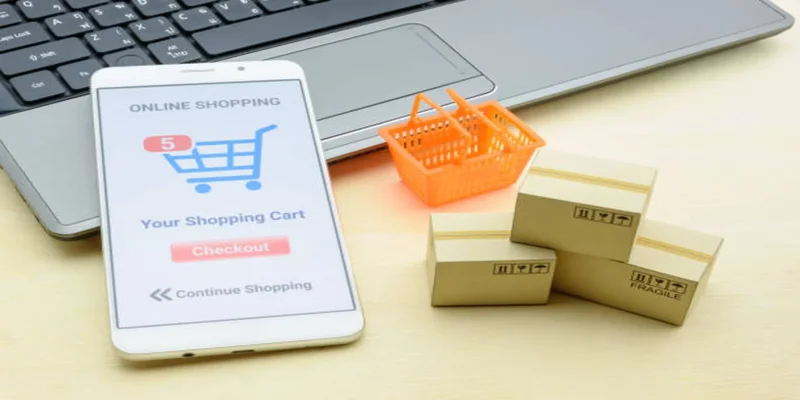 Well, particular fulfillment center has different types of shipping capabilities. Ensure that the 3PL's warehouses cancan handle your types of shipment, such as LTL (less-than-truckload) and FTL (full truckload). The 3PL should also have the necessary equipment for packing and palletizing orders.
Many eCommerce businesses have multiple SKUs, and the 3PL should provide efficient ways to manage all of them. The fulfillment center's inventory management system should be able to keep track of each item's shelf life, expiration dates, and other important information. It should also be able to label items correctly for quick identification. But before shipping out, the following things should be taken into consideration:
Legal Documentation
If shipping internationally, you must include customs documents such as commercial invoices, packing lists, and certificates of origin. Your 3PL should be able to provide these for you or at least help you fill them out correctly.
Packing Solutions
Properly packaged products not only have a better chance of arriving in pristine condition, but they also have a lower risk of damages and returns. Your 3PL should have the resources to securely package your items in appropriate materials to ensure safe delivery.
Labeling Solutions
Your 3PL can help you create detailed product labeling, including barcodes, SKU numbers, product names, expiration dates, or any other information you need. This can make tracking your products easier and faster.
Certificates of Origin
A certificate of origin (CO) is a document that verifies where a product was manufactured or sourced from. Your 3PL should be able to provide these for you or at least help you fill them out correctly. A CO helps with customs clearance since it provides important information about the product's country of origin.
SHIPHYPE is one of the few 3PLs that offers to help you handle COs and other import/export documents. As the industry's top-notch leader, we provide accurate COs quickly and easily. It's one of many ways that SHIPHYPE helps customers save time and money while ensuring their products are shipped safely.
Differences Between Distributed Inventory And Cross-Docking
Distributed inventory and cross-docking are two different supply chain strategies. Distributed inventory involves moving goods from one warehouse to another, while cross-docking involves unloading goods from an incoming trailer or container and quickly loading them onto an outgoing vehicle.
The main difference between these two approaches is that distributed inventory focuses on storing items in warehouses while cross-docking focuses on quickly moving goods from one vehicle to another.
With SHIPHYPE's distributed inventory system, you can store your goods in multiple warehouses and access them from a single consolidated platform. Our Cross-Docking services make it easier for companies to move their goods quickly and efficiently from one place to another, providing a cost-effective solution for getting their products to market faster.
Why Choose SHIPHYPE As Your Fulfillment Partner?
SHIPHYPE offers a comprehensive fulfillment service that incorporates both distributed inventory and cross-docking. We have years of experience helping companies optimize their supply chain with our flexible, customer-focused approach. With SHIPHYPE, you can rest assured knowing that your products will arrive at their destination on time and in perfect condition. The reason to choose SHIPHYPE as your fulfillment partner includes:
Advanced Technology
SHIPHYPE has a state-of-the-art Warehouse Management System (WMS) that can handle distributed inventory. The WMS can track inventory levels across all locations and manage stock movement between locations, providing real-time inventory updates and reducing the risk of stockouts.
Cost-Effective Solutions
SHIPHYPE offers competitive pricing options for both small and large businesses. Our solutions are tailored to meet your needs, allowing you to scale up or down as necessary. We also offer reliable transportation services to help you reduce shipping costs and maximize efficiency.
Flexible Fulfillment Options
We provide flexible fulfillment options, allowing you to customize your order processing and shipping needs. Our Warehouse Management System (WMS) also offers detailed tracking of inventory levels, so you can always be sure that the right products are in the right place at the right time.
On-Time Delivery
We understand the importance of meeting customer deadlines and strive to ensure that orders arrive on time. Our transportation services are reliable with significant cost savings and provide customers with a seamless delivery experience. Additionally, our team works closely with carriers to ensure all deliveries are completed safely and securely.
If you are searching for a reliable logistics partner, look no further! Our cutting-edge technologies, vast network, and best-in-class service will ensure your business can provide customers with the best supply chain experience. Contact us today to learn more about how we can help you streamline your order fulfillment and delivery services.
Request a quote
Fill the form below and our sales team will be in touch.
Don't like forms?
Email Us:
[email protected]