Looking to Outsource Order Fulfillment to a 3PL?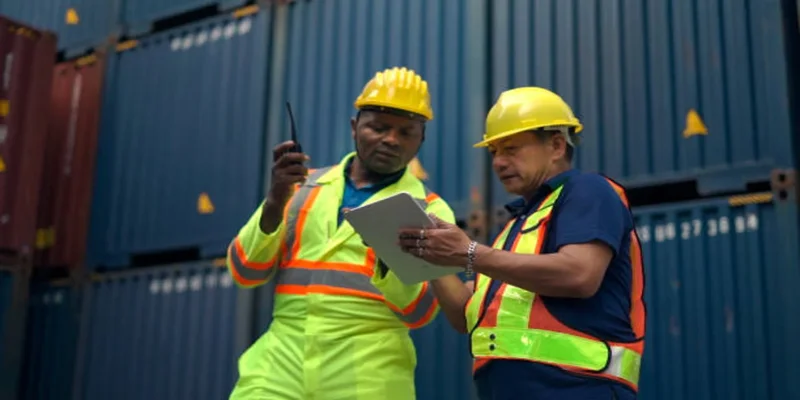 Do 3PLs Work With Brands That Require Zone Skipping?
Zone skipping is a kind of freight and parcel shippers strategy companies use to reduce transportation costs. It involves omitting one or more regions between a product's starting point and its final destination to minimize multiple shipping zones, thus saving money. This strategy can be adopted by companies with various shipping zones and those with less than truckload (LTL) shipping needs.
Regarding parcel shipping, 3PLs are specialists in creating effective zone-skipping strategies to help brands save money on transportation costs. It is their job to ensure that goods reach the right destination in a timely and cost-effective manner. E-commerce businesses can benefit greatly from this shipping strategy, allowing them to keep their costs down while still providing quality customer service. Numerous benefits come with letting a 3PL handle your parcel shipping:
Reduce Last-Mile Delivery Costs
3PLs can reduce the cost of last-mile delivery by using their extensive network of carriers and routes. This helps in cost savings, as you don't have to worry about dealing with multiple pages or negotiating prices on your own.
Stronger Profit Margins
Zone skipping, negotiated parcel carrier rates, and other strategies allow 3PLs to help you optimize your shipping costs. This helps to improve your profit margins, which is especially helpful when running an eCommerce business.
Reliable Delivery Times
A 3PL can provide reliable delivery times using its extensive carrier network and routes. They will work with each page to ensure that your package arrives at its destination on time. This helps you to provide great customer service and keep your customers happy.
Improved Visibility
A third-party logistics provider can give you real-time visibility into the shipping process, allowing you to track where your packages are at any given time. This helps you stay informed and gives you the data you need to make informed decisions about your supply chain.
How To Find A 3PL That Works With Zone Skipping?
Finding a 3PL with the tools and flexibility to provide zone-skipping services can be challenging. Look for parcel or freight load providers who have experience with different carriers and routes, as well as those that are knowledgeable about local laws and regulations.
They should also be able to provide detailed reports on shipping performance metrics so you can monitor your supply chain's progress. To help you find a trusted 3PL, SHIPHYPE gathers a few points for you to consider:
Experience
Look for a 3PL with a solid track record of success in their previous work. Ask them how many shipments they have operated and how long they have provided these services.
Flexibility
Zone skipping requires an extensive network of contacts and multiple zones, so make sure your 3PL partner has connections worldwide. They should also be able to adapt quickly to changes and provide you with tailored solutions that meet your unique needs.
Technology
Your 3PL partner should utilize advanced tools and technology to streamline supply chain operations. They should understand modern shipping protocols, such as air cargo tracking, customs clearance, and product labeling. Furthermore, they should offer various options for digital visibility so you can easily monitor your shipments in real-time.
Experience
Choose a 3PL partner that is well-established with decades of experience and expertise in zone skipping. They should have an impressive track record of successful shipments and be able to provide references upon request. They should also be able to offer research-backed insights and recommendations to help you make the most of your supply chain strategy.
SHIPHYPE, the industry leader in zone-skipping solutions, provides all these features. Their years of experience and knowledge of the supply chain industry have enabled them to build an expansive array of services that cover air freight tracking, customs clearance, product labeling, digital visibility, and document management.
Things To Consider When Shipping Orders With Zone Skipping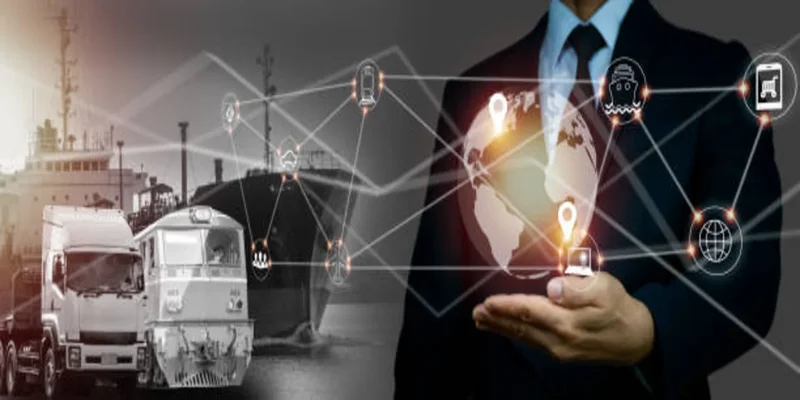 Shipping orders with zone skipping can be a cost-effective way to fulfill orders, but it requires careful planning and execution. Here are some things to consider when shipping orders with zone skipping:
Order Volume
Zone skipping is most cost-effective when shipping many orders to the same destination. If you have a low order volume or are shipping to multiple destinations, zone skipping may not be the most cost-effective option.
Shipping Distance
Zone skipping is most effective when shipping long distances, such as from coast to coast. If you are shipping within a smaller geographic area, zone skipping may not be the most cost-effective option.
Carrier Selection
Not all carriers offer zone-skipping services, so it's important to select a carrier that does. Additionally, some carriers may have restrictions on the types of shipments that are eligible for zone skipping.
Destination Address
Zone skipping requires shipments to be consolidated and shipped to a single location before being distributed to their final destinations. As such, it's important to ensure that the destination address is a suitable location for consolidating shipments.
Transit Time
Zone skipping can add transit time to shipments, as the shipments must first be consolidated and shipped to a single location before being distributed to their final destinations. It's important to communicate any additional transit time to your customers.
Differences Between Zone Skipping And Traditional Shipping Methods
Zone skipping differs from traditional shipping methods in that fewer carriers are involved. As shipments are consolidated before being shipped to their final destinations, there's less need for multiple carriers to handle a single load.
Additionally, freight consolidation shipments may take longer overall as they must first be delivered to a consolidation point before being distributed further. Finally, with zone skipping, you can save money on postage due to lower shipping margins.
Regarding zone skipping work, the key is knowing who your best carrier partner is and having a reliable network. It's also important to have the right technology solutions to help you keep track of shipments and ensure prompt delivery times.
SHIPHYPE has the tools and expertise to help you make sure your shipments get where they need to go quickly, efficiently, and at the lowest cost possible. We offer domestic and international zone-skipping services to ensure your shipments arrive on time and at the best rate.
Why Choose SHIPHYPE As Your Fulfillment Partner?
Every business or online store is equally concerned about its deliveries and aims to provide customers with the best experience. SHIPHYPE understands your need and provides a personalized approach to fulfill the customer's expectations. Our features include the following:
Automated Shipping and Delivery
Our automated shipping solutions are tremendous in accuracy, efficiency, and cost-effectiveness. We provide real-time tracking of your shipments with shipping labels that can be printed directly from our platform, saving you time and money.
Flexible Shipping Options
We offer many options to customize your domestic and international shipping needs). From zone skipping to special delivery instructions, we got you covered. If you have limited access to carriers, we will work with them to ensure timely and cost-effective deliveries.
Affordable Rates
We offer the best rates, and our eCommerce shipping software optimizes routes according to your needs. Our platform also makes it easy to compare different carriers and select the best one for your business model.
Secure and Reliable Storage
We provide secure, reliable storage for all your products, with a variety of options to choose from. Our professional staff ensures that all the goods are safely stored and handled properly. We offer complete control over inventory, allowing you to manage it more efficiently.
SHIPHYPE is the perfect way to connect with your customers and ensure they receive their orders quickly and hassle-free. Contact us today to learn more about our shipping solutions and how we can help you succeed.
Request a quote
Fill the form below and our sales team will be in touch.
Don't like forms?
Email Us:
[email protected]