Looking to Outsource Order Fulfillment to a 3PL?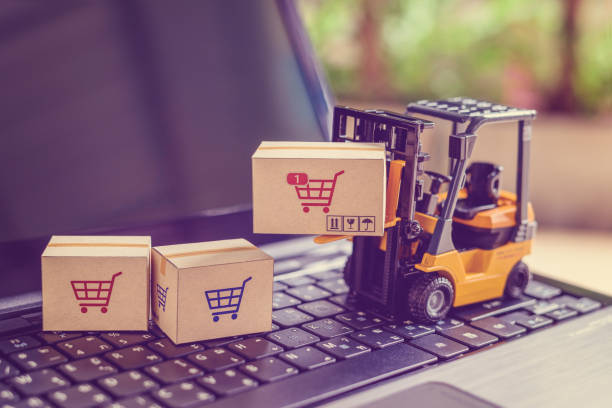 Advantages Of 3PL Fulfillment In Ontario
Third-party logistics services, or 3PL, are becoming increasingly popular in Ontario. This is primarily due to its cost-effectiveness and convenience compared to traditional supply chain management processes. 3PL services involve outsourcing certain aspects of the logistics process, such as warehousing, transportation, product delivery, and more. The advantages of using 3PL fulfillment in Ontario include the following:
Optimized Supply Chain
3PL services can help optimize the entire supply chain process; they will manage all the operations, from order fulfillment to distribution, and ensure that everything is handled effectively and efficiently. This ensures that market demands are met without compromising on quality or cost.
Reduction In Cost
3PL providers can create a comprehensive warehousing solution for you, significantly reducing your costs. In addition, the 3PL provider can help manage your products' transportation services and delivery to customers cost-effectively.
Streamlined Process
The entire process of 3PL fulfillment is streamlined and efficient; all operations are monitored closely and managed promptly to ensure customer satisfaction. The 3PL provider will also provide rapid response times and be well-equipped to handle any changes in market demands.
Reverse Logistics
3PL providers have the knowledge, skills, and resources required for logistics services such as international freight forwarding and reverse logistics. This ensures that your products are shipped to their destination safely and quickly. In addition, 3PL providers can also provide reverse logistics services to return any damaged or defective products.
SHIPHYPE, as one of the leading third-party logistics services in Ontario, makes it easier for organizations to manage their supply chain and logistics.
Benefits of Working with 3PL Fulfillment Services in Ontario
If your business requires more than warehousing solutions, partnering with a 3PL provider in Ontario is the best choice. Here are some of the key benefits that you can reap from working with a third-party logistics provider:
Increase the Reach Of Your Product
A 3PL provider can help your business expand its reach by efficiently managing the transportation of products to customers in different locations. This allows you to offer your products to a wider market and increase sales.
Enhance Your Efficiency
3PL providers have the tools and technology to help streamline your operations and increase efficiency. They can offer customized solutions based on your specific needs, ensuring you can get the most out of your logistics processes.
Make Your Business Cost Efficient
Working with a 3PL provider can help you reduce your costs significantly. By outsourcing the fulfillment process, you can minimize overhead expenses and save on storage and labor costs. Additionally, they provide specialized services like order management and packaging, making managing your operations easier without additional costs.
Services Offered By 3PL Fulfillment Companies In Ontario
The warehousing services offered by 3PL Fulfillment Companies in Ontario vary from one provider to another. The market is full of 3PL fulfillment providers that offer a wide range of services, such as:
Automated Real-Time Tracking
Most Third party logistic services offer automated real-time tracking of your shipments; this helps you get an up-to-date view of the entire process, from order fulfillment to delivery.
Order Management
3PL fulfillment companies in Ontario provide comprehensive order management services, including processing orders, returns and exchanges, and customer service. This ensures that customer queries are answered promptly and efficiently.
Inventory Management
Third-party logistics companies in Ontario also have the expertise to help you manage your inventory effectively; they can provide accurate forecasts, analytics, and timely reports that help you plan your stock management accordingly.
Warehousing Solutions
Most 3PL providers offer warehouse solutions that include storage and distribution of your products. This helps reduce your lead time and make shipping more efficient.
International Shipping
3PL fulfillment companies in Ontario have the resources to handle international shipments efficiently; they provide tracking, documentation, and customs clearance services that help ensure a smooth transition of goods from one country to another.
SHIPHYPE offers third-party logistics solutions and specialized and end-to-end supply chain solutions. With our experienced team of professionals, comprehensive IT systems, industry-leading partnerships with major carriers, and a global network of warehouses, we can help your business deliver the goods on time, every time.
What Type Of Companies Look For 3PL Fulfillment Services In Ontario?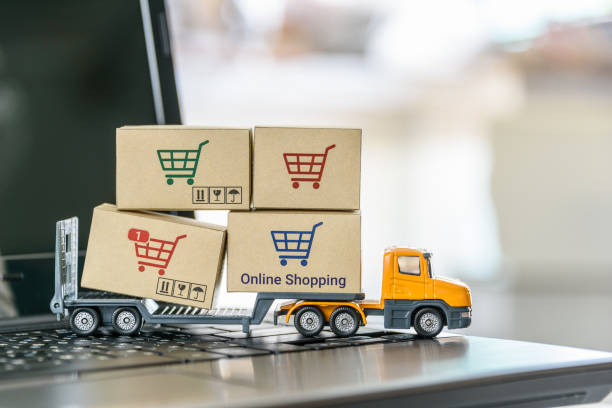 Any company that needs to manage its logistics processes and supply chain can benefit from partnering with a 3PL provider. This includes companies in retail, e-commerce, manufacturing, healthcare, and many other sectors. Working with a 3PL provider can help you maximize your budget and resources if you are a small business owner or a startup.
Whether you need basic distribution or delivery services like order fulfillment or want to optimize your supply chain with advanced international shipping solutions, SHIPHYPE is here to help. We provide customizable plans that match your business needs and ensure you get the best value for money.
Why Choose SHIPHYPE For 3PL Fulfillment In Ontario?
ShipHype has been providing 3PL fulfillment services in Ontario for over a decade. Our experience and expertise are unmatched, offering you reliable, cost-effective services that will help you get your product to customers quickly and efficiently.
We understand the unique challenges of the Canadian market and Ontario warehousing and are dedicated to helping our clients overcome them. This response will explore why you should choose SHIPHYPE for your 3PL fulfillment needs in Ontario.
Expertise in Fulfillment Services
SHIPHYPE has years of experience providing fulfillment services to businesses of all sizes. The company has a team of logistics, order fulfillment, inventory management, and shipping experts. With this expertise, SHIPHYPE can help your business streamline its fulfillment processes and provide the best experience for your customers.
Advanced Technology
To ensure that your orders are fulfilled quickly and accurately, SHIPHYPE uses advanced technology in its fulfillment centers. The company uses an advanced warehouse management system (WMS) that helps to manage inventory levels, track orders, and optimize the fulfillment process. Additionally, SHIPHYPE integrates with major e-commerce platforms, such as Shopify, Amazon, and WooCommerce, making it easy to manage your online store.
Scalability
As your business grows, so do your fulfillment needs. SHIPHYPE offers scalable solutions that can accommodate your business's growth. Whether you need to store more inventory or process more orders, SHIPHYPE can quickly scale its services to meet your needs.
Cost-Effective
One of the biggest advantages of using SHIPHYPE for your 3PL fulfillment needs is the cost savings. By outsourcing your fulfillment to SHIPHYPE, you can avoid the costs of setting up and maintaining your warehouse, hiring staff, and purchasing equipment. SHIPHYPE offers competitive pricing, and you only pay for the services you use.
Fast Shipping
In today's fast-paced world, customers expect fast shipping. SHIPHYPE offers fast and reliable shipping options that can help you meet your customers' expectations. The company has partnerships with major carriers, such as FedEx, UPS, and DHL, allowing you to choose the best shipping option for your business.
If you are looking for a reliable and cost-effective 3PL fulfillment service provider in Ontario, SHIPHYPE is an excellent choice. With its expertise in fulfillment services, advanced technology, scalability, cost-effectiveness, and fast shipping options, SHIPHYPE can help your business grow and succeed. Contact us to learn more.
Request a quote
Fill the form below and our sales team will be in touch.
Don't like forms?
Email Us:
[email protected]