Looking to Outsource Order Fulfillment to a 3PL?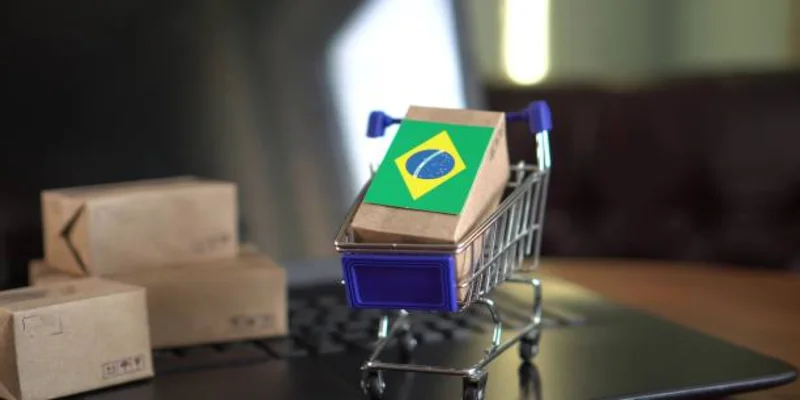 Advantages Of Using Fulfillment Services In Canada
Shipping and fulfilling orders to another country, even a neighboring one like the US, can be complicated and expensive. If your online store operates from Canada and you have a considerable number of visitors from the US, you can boost your sales by fulfilling orders to the US.
Canadian businesses can easily ship to the US through SHIPHYPE's eCommerce order fulfillment center in Canada, including Toronto. SHIPHYPE's network of fulfillment centers, located in Canada, the US, Europe, and Australia, can efficiently ship anywhere in the world. The advantages that come with this service are:
Optimized Shipping
The eCommerce fulfillment services offered by different fulfillment companies in SHIPHYPE's network ensure that orders reach customers quickly and efficiently. By using the best carriers that deliver at an optimized cost, you can be sure of great savings on your shipping.
Cheaper Shipping Rates:
We have seen that many businesses suffer from higher shipping costs due to the lack of size and scale. With SHIPHYPE, you get access to our vast regional Canada fulfillment centers allowing for bulk shipments at much lower rates.
Free And Suble Packing Services
You don't have to worry about packaging and labeling when partnering with any third-party logistics company. SHIPHYPE offers free simple packing services for your goods, allowing you to save time and money.
Benefits of Working with Fulfillment Services In Canada
As the online market grows, there is a visible shift towards e-commerce stores. A reliable and efficient Canadian fulfillment center can significantly reduce the burden of managing daily operations like packaging, labeling, shipping, and returns. A successful E-commerce business depends on its fulfillment partner. The benefits of working with a fulfillment services company in Canada are immense. Some of them are:
No Postage Inconvenience
With an order fulfillment company, you won't have to worry about the hassle of packaging and postage. The Fulfillment Service will ensure your items get shipped quickly and securely. Most fulfillment services also offer customized packaging solutions, which can help in adding an extra touch of professionalism to your brand.
Cost Savings
Fulfillment services come with a lot of cost savings. You can save on labor costs, packaging, postage, and other fulfillment process-associated fees. You don't have to worry about maintaining an in-house team for order fulfillment and product storage.
Custom Solution For Your Brand
Your e-commerce brand is unique and needs special attention. Fulfillment services understand this and provide tailored solutions to meet your requirements. They can create custom packages with branded inserts that add value to your product and strengthen customer loyalty.
With SHIPHYPE, you never have to compromise on the quality of your customer service. Their reliable, efficient, and cost-effective services ensure your orders are always fulfilled quickly and accurately while keeping your customers happy.
Services Offered By Fulfillment Services In Canada
We can say that every fulfillment service has its way of providing services. Some provide pick & pack international shipping services, while others offer full turnkey solutions with warehousing and distribution capabilities. Here are some of the major fulfillment services offered in Canada:
Pick & Pack Services
It involves picking up items from your warehouse or supplier's location, packing them securely, and shipping them according to your customer's instructions. This service is ideal for businesses needing a fast turnaround when shipping orders out, as pick & pack services can significantly reduce the time spent on packing and shipping products.
Warehousing
Businesses that need reliable storage for their products should opt for warehousing services. This service offers secure, climate-controlled storage and handling of your products in an organized manner. Warehousing is a great option for businesses that need to store large quantities of products but do not have adequate space to keep them onsite.
Distribution
Distribution services allow businesses to send out their products quickly and efficiently. This is great for companies with many orders to process but doesn't have the manpower or resources to handle it themselves. Distribution services can provide the necessary workforce to package and ship products promptly so customers' orders arrive on time.
Things To Consider When Looking For Fulfillment Services In Canada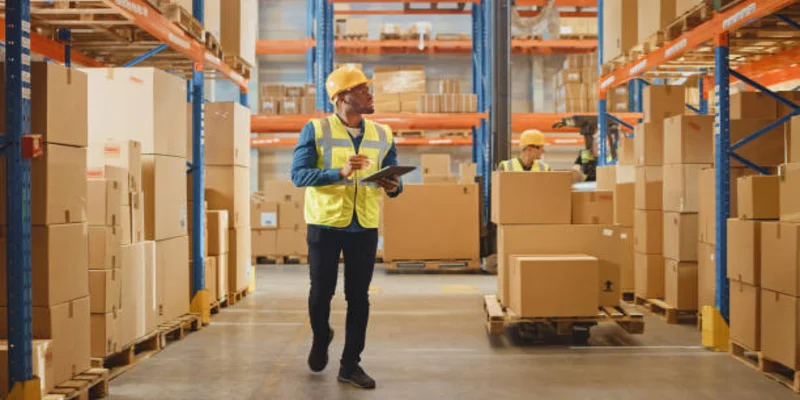 For any business to succeed, finding a good fulfillment service that meets its needs is important. Here are some features you should consider when looking for a Canadian fulfillment provider:
Reliability And Efficiency
Reliability and efficiency are The most important factors when selecting a fulfillment partner. Look for ones with experience in the industry and the ability to deliver on time and budget. The provider should also have a reliable customer service team that can handle any problems or questions you may have about your fulfillment order.
Flexible Shipping Options
Look for a Canadian fulfillment company that offers flexible shipping options such as next-day, two-day, and three-day delivery methods. This allows customers to get their orders faster without paying extra for shipping. The provider should also provide a tracking number so customers can monitor their rankings from start to finish.
Cost-Effectiveness
The goal of any fulfillment partner is to maximize profit while minimizing costs. Make sure the Canadian fulfillment company you select offers competitive rates and provides discounts for bulk orders. The provider should also be willing to work with you on any special requirements like oversized items or custom packaging.
SHIPHYPE is the ultimate fulfillment partner for Canadian businesses. We provide reliable 3-day delivery services at competitive rates and offer discounts on bulk orders. Our custom packaging solutions help you save money and time while meeting customer expectations.
Does Your Business Need Fulfillment Services In Canada?
If your business operates in Canada, leveraging fulfillment services is a powerful strategic move. By partnering with a reliable fulfillment service provider, you can streamline your operations, enhance customer satisfaction, and unlock growth opportunities.
With their expertise in inventory management, order processing, and efficient delivery networks, fulfillment services in Canada can optimize your supply chain, improve order accuracy, and reduce costs. Focus on your core business activities while leaving the complexities of logistics and fulfillment in the hands of professionals who understand the Canadian market inside out.
What Type Of Companies Look For Fulfillment Services In Canada?
Various types of companies can benefit from fulfillment services in Canada. Here are a few examples:
E-commerce Businesses
Online retailers and e-commerce companies selling products through their websites or online marketplaces can outsource their fulfillment operations to efficiently manage inventory, process orders, and ensure timely delivery to Canadian customers.
Subscription Box Services
Subscription-based businesses that send curated boxes or packages to subscribers regularly can rely on fulfillment services to handle their subscription boxes' assembly, packaging, and distribution, ensuring a smooth and consistent customer experience.
Small and Medium-Sized Enterprises (SMEs)
SMEs often face resource constraints and may not have the infrastructure or expertise to manage their fulfillment operations. By partnering with a Canadian order fulfillment service provider in Canada, these businesses can leverage professional logistics support and focus on growing their core business.
Why Choose SHIPHYPE?
SHIPHYPE stands out as a reliable and advantageous choice when considering fulfillment services in Canada. Here's why:
Extensive Canadian Market Expertise
SHIPHYPE deeply understands the Canadian market, its unique challenges, and customer expectations. Their knowledge allows them to navigate local logistics intricacies and deliver exceptional service tailored to the Canadian market.
Seamless Integration and Scalability
SHIPHYPE offers seamless integration with various e-commerce platforms, enabling efficient order processing, inventory management, and real-time tracking. Their scalable infrastructure ensures that your fulfillment needs can be met as your business grows.
Advanced Technology and Automation
SHIPHYPE leverages advanced technology and automation tools to optimize fulfillment processes, reducing errors and increasing efficiency. This results in faster order processing, accurate inventory management, and improved productivity.
If you are probing for a fulfillment provider that can grow with your business, SHIPHYPE is the perfect fit. Our solutions are tailored to meet the needs of companies, from small startups to large enterprises. We provide customer-centric services and strive for maximum efficiency at all times. You can reach us to discuss your needs and find the perfect partner for your business.
Request a quote
Fill the form below and our sales team will be in touch.
Don't like forms?
Email Us:
[email protected]