Looking to Outsource Order Fulfillment to a 3PL?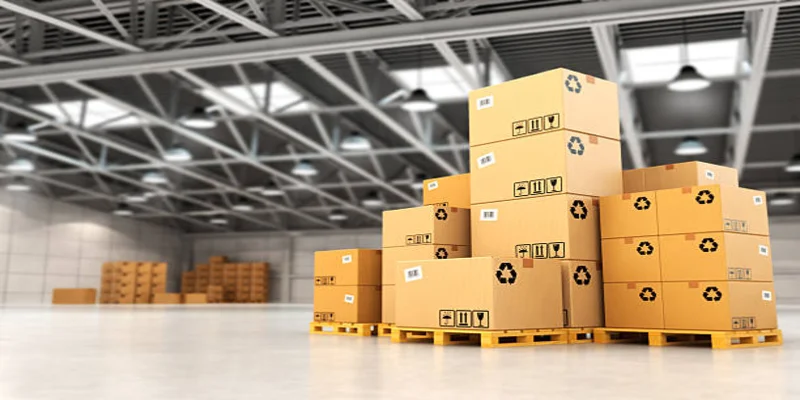 Advantages of Using a 3PL Warehouse in New Jersey
A 3PL warehouse in New Jersey can benefit businesses looking to improve their shipping and logistics operations. A3PL warehouse is a third-party logistics services provider that provides warehousing, inventory management, order fulfillment services, transportation services, and other services.
This type of warehouse can be a great asset for businesses in New Jersey that want to optimize their operations and reduce costs. Here are some advantages of using a 3PL warehouse in New Jersey.
Labeling And Packaging:
A 3PL warehouse in New Jersey can help you with labeling and packaging of products. They can also provide custom labeling and packaging services, which is especially beneficial for businesses that ship products overseas or have specific requirements for their product packaging.
Inventory Management:
A 3PL warehouse in New Jersey can help you manage your inventory efficiently. They will track the stored items and ensure they are sorted and organized for quick retrieval when necessary. They can also help you with stock rotation, allowing you to keep track of the oldest items and rotate them so they do not become outdated or damaged. This helps minimize losses and maximize profits.
Fulfillment And Shipping:
A 3PL warehouse in New Jersey can provide fulfillment services and ship items directly to your customers. They can manage the entire process, from receiving orders to packing them and shipping them out quickly. This streamlines the process for you and ensures that your customers receive their orders quickly without any hassle. They can also help with international shipments and customs clearance so that your goods arrive safely and on time at their destination.
Services Offered By 3PL Warehouse Companies in New Jersey
Every 3PL warehouse company in New Jersey offers different services, depending on the size and need of your business. It is necessary to research thoroughly to find the best 3PL warehouse company for your business. SHIPHYPE 3PL is one of the top-rated companies in New Jersey that offers a variety of services, such as:
Custom Packaging:
Custom packaging is important for businesses to ensure their items are securely packaged and arrive safely at their destination. SHIPHYPE 3PL warehousing services include custom packaging, labeling, and barcoding to ensure items are securely packaged.
Fulfillment & Delivery:
SHIPHYPE 3PL offers full fulfillment and delivery services for businesses requiring shipment of goods from their warehouse. They offer efficient and reliable order processing with short turnaround times for delivery. They also provide tracking and reporting to keep customers informed on the status of their orders.
Returns and Refunds:
SHIPHYPE 3PL also offers returns and refund services to ensure customers are satisfied with their orders. They make it easy for customers to return items while providing excellent customer service when processing refunds. This helps businesses maintain a positive relationship with their customers.
Things To Consider When Looking for a 3PL Warehouse Provider
When looking for third party logistics companies, there are several things to consider. Companies should evaluate the service offerings of different providers and look for one with experience in their industry. It is important to ask about pricing options, delivery times, order processing capabilities, insurance coverage, and customer service support.
With SHIPHYPE 3PL Warehouse Services, businesses can rest assured that their shipments are in good hands. Here are some important things that you need to research and consider when selecting a 3PL provider:
Payment Methods:
Some 3PL providers offer payment options, such as credit card payments or wire transfers. Before selecting a provider, understand their payment policy and what type of payments they accept. If possible, try to negotiate for a flexible payment option that best fits your needs.
Delivery Times:
Delivery times are an important factor when selecting a 3PL provider. Research the average delivery times provided by different providers and compare them with your needs. Also, inquire about any potential delays due to weather or other issues so you can plan accordingly.
Reliability:
When selecting a 3PL provider, it's important to consider their reliability. You want to ensure your goods will be delivered on time and in the condition you expect them to arrive. Ask for references from past customers and read online reviews to get a better understanding of how reliable the provider is before making your decision.
Services Offered:
The services offered by a 3PL warehouse provider should be carefully evaluated before making any decisions. Some services that may be included are inventory management, order fulfillment, reverse logistics, and freight shipping. Be sure to clarify what services are included in the contract and what additional fees may be charged.
Does Your Business Need a 3PL Warehouse New Jersey Provider?
If your business stores, manages, and ships products, especially in New Jersey or nearby areas, you may benefit from a 3PL (Third-Party Logistics) warehouse provider. They can help by storing your products, managing inventory, and handling the shipping process.
This can save you time and money, as well as ensure your products get to your customers efficiently and on time. It's like having a reliable partner to handle your customized logistics solutions.
What Type of Companies Look For 3PL Warehouse In New Jersey?
Companies of various sizes and industries may seek 3PL warehouse services in New Jersey. This can include e-commerce businesses, retailers, manufacturers, and even small businesses needing help storing and shipping their products.
Whether you have a large inventory or a smaller one, a 3PL warehouse in New Jersey can provide valuable support in managing your goods and getting them to your customers smoothly. It's a useful solution for any company that needs efficient eCommerce storage and distribution services in the New Jersey area.
Why Choose SHIPHYPE As Your 3PL Warehouse Partner?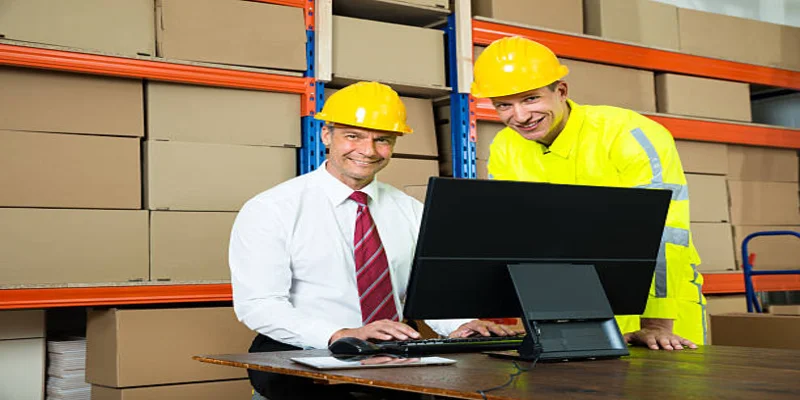 SHIPHYPE is a leading 3PL warehouse management provider in New Jersey, offering an extensive range of services to support your logistics company needs. Our integrated system provides comprehensive tracking and reporting capabilities so you can always keep tabs on your inventory and shipping progress.
To choose SHIPHYPE as your 3PL warehouse partner is to gain access to a team of experts dedicated to providing you with superior customer service and a seamless shipping process. We understand the value of your business and strive to offer innovative solutions that will help you succeed. By partnering with us, you get:
Access To An Experienced Team Of Professionals:
With our team of industry experts, you can rest easy knowing that we have the knowledge and experience to get your shipments out on time and without hassle. Many of our team members have been in the 3PL industry for over a decade, so you can trust that we are well-versed in all aspects of shipping and warehousing.
Cutting Edge Technology:
We take pride in staying up to date with the latest innovations in logistics technology. Our integrated system allows us to keep track of inventory levels, order fulfillment status, and much more. Our tech-savvy team is always ready to provide the best shipping experience for your business.
Robust Logistics Solutions:
We are constantly striving to improve our services and provide the most efficient palisades logistics partner for you. We work with world-renowned carriers to ensure your shipments arrive on time and as expected. With our robust tracking capabilities, you can always stay up to date with the status of your shipments. In addition, we have a network of warehouses all over the US, allowing us to fulfill orders quickly and reliably.
Advanced Logistics Features:
To ensure that you have the best experience with our services, we provide a suite of advanced features such as automated order tracking, real-time updates, predictive analytics, and more. Our integrated system makes it easy to keep track of all your shipments and get the latest information on arrival times and locations. We also offer customized solutions to meet the unique needs of your business.
Request a quote
Fill the form below and our sales team will be in touch.
Don't like forms?
Email Us:
[email protected]