Looking to Outsource Order Fulfillment to a 3PL?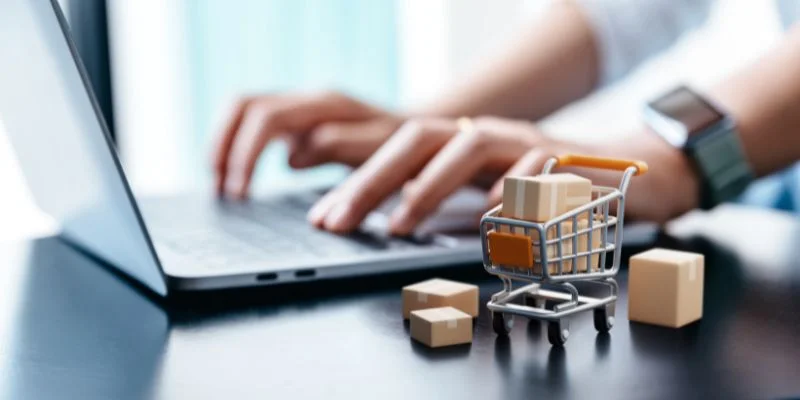 Advantages Of Using A B2B Fulfillment Toronto
Using a B2B Fulfillment company, Toronto offers many advantages for eCommerce fulfillment. It is more cost-effective and efficient than managing your inventory. They also provide experienced warehouse staff, allowing you to focus on growing your eCommerce business instead of worrying about order fulfillment. With their comprehensive fulfillment services, they can handle bulk or individual orders.
A B2B Fulfillment Toronto provider allows eCommerce businesses to use their Warehouse Management System (WMS). This system is designed to streamline the entire eCommerce order fulfillment process. From picking and packing goods to shipping and tracking, a WMS can help maximize efficiency and reduce costs.
Benefits Of Working With A B2B Fulfillment Toronto
Working with a B2B Fulfillment Toronto provider can benefit businesses of all sizes. Here are some of the awning benefits of working with a B2B Fulfillment Toronto provider:
Streamlined Processes:
Working with a B2B Fulfillment in Toronto can streamline the ordering process, from receiving orders to shipping and managing inventory. This allows businesses to focus their time and resources on eCommerce platforms and customer service while outsourcing order fulfillment to an experienced team.
Cost Savings:
Outsource order fulfillment to a B2B Fulfillment Toronto provider; businesses can save money without hiring staff to manage inventory management and shipping. Besides, professional B2B fulfillment services are often able to negotiate reasonable rates with carriers due to their volume of orders.
Reliable Shipping:
Professional B2B fulfillment services are reliable and efficient when shipping orders promptly. Fulfillment centers send orders cost-effectively without sacrificing service quality because businesses can trust that their orders are delivered quickly and safely.
Services Offered By B2B Fulfillment Toronto
B2B Fulfillment Toronto provides many services to make business easier. Here are some of the services they provide:
Order Fulfillment:
B2B Fulfillment Toronto offers order fulfillment services that include picking, packing, and shipping orders quickly and accurately. They also provide customized reporting and tracking to ensure customers get their orders on time.
Inventory Management:
Keeping track of inventory can be difficult for any business, large or small. B2B Fulfillment Toronto offers comprehensive inventory management solutions to help you stay methodical and manage your inventory levels. So you can fetish on running your company.
Returns Processing:
They also offer returns processing services to minimize hassle and quickly get products back into circulation. Their returns process includes tracking, verifying the return, and restocking the returned items promptly.
Things To Consider When Looking For A B2B Fulfillment Provider
When searching for a B2B fulfillment provider, it's essential to consider several critical factors. Here are some of the legendary things to consider when looking for a B2B fulfillment provider in Toronto:
Size and Scale of Services:
It is essential to ensure that the fulfillment provider can handle the size and scale of your products and services, not just today but also in case you experience rapid growth. Consider their warehousing capabilities, pickup & delivery locations, order processing speed, etc.
Online Presence:
The B2B Fulfillment provider should have a solid online presence and be able to integrate with your eCommerce platform easily, whether it's Shopify, Magento, or something else. Check the provider's track record for successful integrations and customer reviews.
Location:
Depending on your customer's location, it is essential to consider whether the provider is nearby. Local B2B Fulfillment providers can provide fast delivery times and save you money on shipping costs, making your services more competitive in the market.
Does Your Business Need A B2B Fulfillment Provider?
Do your business need a B2B fulfillment center? With so many options available, it is essential to consider what type of service and support your business requires from fulfillment centers. A third-party logistics provider can help streamline the entire process for you, from managing inventory to international shipping. An online store Fulfillment center has become integral to many businesses' business models, especially those taking advantage of physical online stores.
A dedicated B2B fulfillment provider can help your business in several ways. They understand the complexity of logistics and can provide an organized approach to inventory management and order tracking. They also stay on top of industry trends so that you can benefit from the latest technology and new techniques. A fulfillment provider also can offer customized solutions, such as adding value-added services or custom packaging options.
Differences Between B2B Fulfillment And B2C fulfillment
B2B fulfillment is typically more complex than B2C as the products and services are often more intricate. The two differ in other areas, including order sizes, shipping speeds, and customer service. B2B orders are typically much more significant than B2C orders. Therefore they require more time to process since there is often more inventory management and data entry.
Regarding delivery speed, B2C orders are typically processed within a few days, whereas B2B orders can take weeks or actual months, depending on the size and complexity. Also, since the products provided by a B2B provider tend to be more intricate than those of a B2C provider, they require more sophisticated logistics and tracking processes to ensure that orders are delivered accurately and on time.
What Type Of Companies Look For B2B Fulfillment?
In today's business world, many companies seek help with B2B fulfillment to meet their unique demands. Here are some types of businesses that often require B2B fulfillment services:
Manufacturers:
Manufacturing companies often need efficient and reliable supply chain management to ensure orders reach customers on time. Outsourcing the task to a third-party fulfillment provider, these companies can free up staff time to focus on other tasks.
E-commerce Businesses:
As eCommerce continues to grow and become more popular, so does the need for B2B fulfillment services in Toronto and elsewhere. By outsourcing the task, eCommerce businesses can save money while increasing their customer service capabilities.
Distributors:
Distributors need to quickly and accurately deliver orders to customers to remain competitive. They often partner with fulfillment providers to ensure products are shipped efficiently and on time.
Benefits Of Choosing SHIPHYPE For B2B Fulfillment
SHIPHYPE is a leading provider of B2B fulfillment in Toronto and the Greater Toronto Area. Here are only some of the advantages of choosing SHIPHYPE for your B2B fulfillment needs:
Seamless Integration:
SHIPHYPE provides seamless integration with your existing e-commerce platform, allowing for easy order processing and a smooth data transition across channels. So you can spend less time focusing on logistics and more time providing the best customer experience.
Automation:
Utilize the power of automation to streamline processes and maximize efficiency in fulfillment operations. Automated pick & pack, tracking, and automated shipping notifications help to reduce manual labor and eliminate errors.
Comprehensive Reporting:
Keep track of your inventory levels, order status, and shipping performance with comprehensive reporting. This lets you make informed decisions on future orders and better manage customer expectations. So you can ensure your customers are always satisfied.
Request a quote
Fill the form below and our sales team will be in touch.
Don't like forms?
Email Us:
[email protected]