Looking to Outsource Order Fulfillment to a 3PL?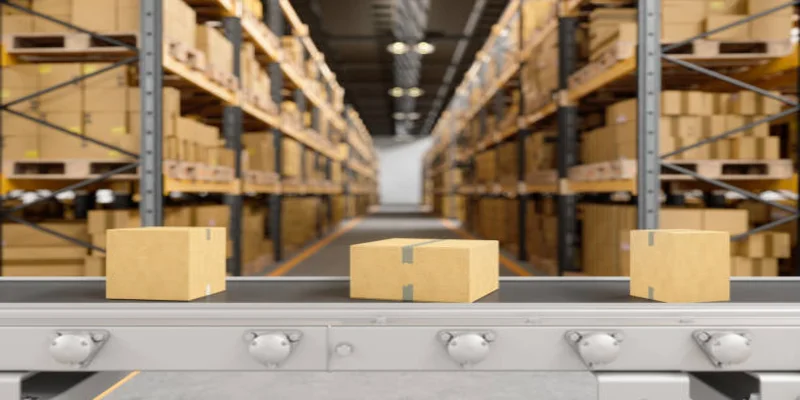 Advantages Of Using Fulfillment Services In Los Angeles
E-commerce fulfillment is a process that involves the distribution of goods from a fulfillment center or warehouse to customers. We all know that managing the fulfillment process yourself is very difficult.
This is why it's best to use fulfillment companies in Los Angeles. The shipping and fulfillment process in Los Angeles is well managed by the service providers, making it easier for businesses to manage their customers' orders. Using fulfillment services Los Angeles can provide many advantages to your business. Here are some of the benefits of using eCommerce fulfillment services in Los Angeles:
Same-Day Fulfillment
With the help of a fulfillment provider in Los Angeles, your orders can be fulfilled on the same day and shipped to customers in hours. This ensures that your customers receive their orders quickly and efficiently, helping you maintain customer loyalty and satisfaction over time.
Zero Inventory Shrinkage
E-commerce fulfillment logistics services in Los Angeles provide secure storage and tracking solutions for your products. This means you can avoid any shrinkage or loss of inventory, helping keep your bottom line intact.
Fast Inbound Receiving
To outsource fulfillment centers to Los Angeles means that you can have your goods received and stored quickly. This helps reduce expenses associated with keeping large quantities of inventory at one time, reducing the risk of misplacing or losing track of incoming shipments.
Benefits of Working with Fulfillment Services In Los Angeles
Many times, we hear about the hassle associated with managing eCommerce businesses' inventory. These issues can now be avoided with the help of fulfillment services in Los Angeles.
With a team of experts providing reliable storage and tracking solutions, you can rest assured your products are in safe hands. No more worry or stress when it comes to managing inventory. When working with fulfillment services in Los Angeles, you can enjoy a range of benefits such as:
Increased Efficiency And Accuracy
By outsourcing to a fulfillment specialist, you can increase your orders' speed and accuracy. This allows you to keep customer service levels high while ensuring that products are shipped quickly and accurately.
Reduced Shipping Costs
With a fulfillment warehouse partner, you can take advantage of better shipping rates from major carriers while avoiding costly mistakes that come with incorrect shipping orders. This can save your business money on labor costs and transportation fees.
Enhanced Security And Safety
Working with the best fulfillment services in a secure facility allows you to rest assured that your products are stored in an environment with reliable temperature and humidity control. This ensures the quality of your products, giving customers trust in your brand.
SHIPHYPE is the fulfillment service that you've been looking for. With our commitment to fast and accurate order shipping and warehouse services, our customers can rest assured that their orders will be handled with the utmost care and attention to detail.
Services Offered By Fulfillment Services In Los Angeles
The online business community in Los Angeles is experiencing fast growth. It is very compulsory to have a reliable fulfillment center in the city. It provides the necessary infrastructure and support to run a successful online business and convenient access to a wider range of customers.
SHIPHYPE is your one-stop fulfillment center in Los Angeles, with services designed to meet all your eCommerce needs. We provide services such as:
Robust Order Fulfillment
Los Angeles fulfillment services save time and money by streamlining processes and ensuring orders are fulfilled quickly. The tracking software they provide makes it easy to keep track of inventory levels, so you can rest assured knowing that your goods will be shipped as soon as they arrive in Los Angeles.
Advanced Security System
Los Angeles fulfillment services also offer advanced security measures for safeguarding your merchandise. Their multi-level authentication system ensures only authorized personnel can access and view your inventory. Furthermore, they also provide data encryption technology to protect confidential information from third-party snooping.
Real-Time Data Tracking
Another great feature that these fulfillment services offer is real-time data tracking. With this, their customers can track their inventory levels and know when to restock or order more goods. This helps them stay in control of their operations and prevent unnecessary delays in delivery times.
Things To Consider When Looking For Fulfillment Services In Los Angeles
Every business wants to partner with a reliable fulfillment service that can provide accurate and timely delivery of their products. When searching for the right partner in Los Angeles, there are certain things you should consider to ensure your business is selecting the best choice:
Diverse Range of Services
Assess the range of services offered by fulfillment providers in Los Angeles. Seek partners that can handle various aspects of the fulfillment process, including order processing, inventory management, kitting and assembly, custom packaging, and returns control. Having a single point of contact for multiple services simplifies logistics, reduces operational complexities, and enhances overall efficiency.
Exceptional Customer Support
Reliable and responsive customer support is crucial when partnering with a fulfillment service provider. Ensure that the company offers dedicated support staff who can promptly address your concerns and provide timely assistance. Effective communication and a strong customer service culture create a smooth and successful fulfillment experience.
Proven Track Record and Reputation
Research the reputation and track record of fulfillment services in Los Angeles before deciding. Look for providers with a proven history of reliable performance, positive client testimonials, and industry recognition. A trusted and reputable fulfillment partner instills confidence, assuring you of their capability to meet your expectations and deliver exceptional service.
SHIPHYPE procures the best in service and efficiency for our clients. We have a long-standing track record of delivering superior fulfillment services to Los Angeles clients with an impressive 100% success rate.
Does Your Business Need Fulfillment Services In Los Angeles?
If you're running a business in the bustling city of Los Angeles, you understand the importance of efficiency, scalability, and customer satisfaction. That's where fulfillment services come into play, offering a powerful solution to streamline your operations and propel your business to new heights.
With the rapid growth of e-commerce, the demands of order fulfillment have never been greater. By outsourcing your fulfillment needs in Los Angeles, you can tap into a network of experts who specialize in managing inventory, processing orders, and delivering products to your customers promptly and accurately.
Why Choose SHIPHYPE?
Putting trust on the table, we bring to Los Angeles a reliable order fulfillment solution that has already been tested and proven by many retail brands. Our warehouse management system is designed with automation, giving you full control over your inventory while saving time and money. We can customize our services from small shops to big enterprises to suit your specific needs. Our order fulfillment services feature:
Fast Turnaround Times
Many order fulfillment providers can take days or even weeks to process orders. At SHIPHYPE, we understand that time is money and strive to keep turnaround times minimal. Our highly efficient system ensures that all orders are filled and shipped out quickly so you can get back to focusing on growing your business.
Accuracy & Quality Control
From the moment orders are placed, our team of experts is dedicated to ensuring accuracy and quality control. We check every order for errors before it ships out, so you can trust that your customers will get what they paid for.
Flexible Service Plans
At SHIPHYPE, we offer flexible plans that fit any size of business. Whether you're a small business just getting started or an established eCommerce giant, we have the perfect service plan for you. Our plans are tailored to fit your specific needs and budget, so you can rest assured that you'll get exactly what you need.
If you need a more customized service plan, our team is here to help. We are experienced in working with businesses of all sizes and budgets, so that we can tailor the perfect plan for you. Contact us to get more details.
Request a quote
Fill the form below and our sales team will be in touch.
Don't like forms?
Email Us:
[email protected]