Looking to Outsource Order Fulfillment to a 3PL?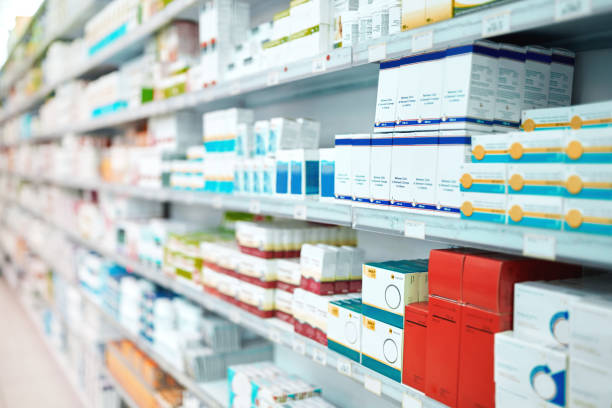 Things To Consider When Shipping Licensed Goods
Like in any other industry, the pharmaceutical and medical device industries have specific needs for third-party logistics (3PL). These goods require special licensing requirements and secure inventory management. They also need specialized fulfillment centers, services, and business models to ensure pharmaceutical manufacturers comply with all government regulations.
Licensed goods are numerous in the pharmaceutical companies, including drug products, animal drugs, vaccines, and biologicals. With various third-party logistics companies that offer warehouse services and transportation solutions, it can be difficult for pharmaceutical companies to evaluate which ones are best suited for their needs. But before making a decision, there are a few key factors to consider.
Regulatory Approvals
Every licensed goods dealer must be licensed by the government and obtain all necessary permits. When choosing a 3PL provider, make sure they have gone through the process of obtaining the relevant licenses. Additionally, ensure they comply with applicable laws and regulations to protect your business interests. SHIPHYPE can help you with this process and keep your business compliant.
Taxes And Duties
The business model of 3PLs may vary from country to country, as make the associated tax and duty regulations. It is essential to ensure that your 3PL provider can handle the taxes and duties for your goods and any other costs, such as insurance or customs clearance fees.
Drug Supply Chain Security
As the pharmaceutical industry is responsible for ensuring the safety and security of all drugs, it is important to ensure that your 3PL provider understands drug supply chain security well. This includes assessing their security measures for transportation, storage, and handling; this will help to protect against counterfeiting or tampering with the drugs.
Customs Clearance
Pharmaceutical companies must ensure their inventory is cleared through customs quickly and efficiently. Your 3PL provider should have the experience and expertise to handle all aspects of customs clearance, including filing paperwork, understanding regulations, and any other necessary steps to get your goods across borders as quickly as possible. SHIPHYPE provides customs clearance solutions for licensed goods.
Suppose you are new to the logistics industry or need additional help understanding the regulations associated with licensed goods. SHIPHYPE can provide a comprehensive overview of all necessary licensing requirements in that case. Our team of logistics experts can also help you find the right 3PL for your business, so you can be sure that your goods are handled efficiently, securely, and legally.
Importance of Finding A 3PL That Specializes In Shipping Licensed Goods
Shipping licensed goods are complex and require a knowledgeable 3PL that understands the associated regulations and requirements. A good 3PL should not only have experience working with licensed goods but also be able to provide specialized services, including transportation solutions and inventory management. If you are finding a 3PL that specializes in shipping licensed goods, you can consider the following factors:
Research The 3PL
It is important to research the 3PLs that you are considering. Ensure they have experience shipping licensed goods, and consider what other services they provide, such as inventory management or customs clearance. It is also essential to make sure they adhere to all necessary regulations.
Experience And Expertise
Choosing third-party logistics providers with a wealth of experience and expertise in the field can help ensure that your goods are handled legally, securely, and efficiently. Fulfillment services with years of experience should have a good understanding of the regulations associated with shipping licensed goods and be able to provide you with comprehensive solutions tailored to your needs.
Cost Efficiency
Finding experienced logistical services that are cost-effective is important. Compare rates, services, and other fees associated with each 3PL provider you are considering to ensure you get the best deal for your business.
Communication
It is essential to have an open line of communication between you and your third-party logistics provider. Quality customer service can make a big difference in ensuring your goods are shipped on time and to the right destination.
Technology and Logistics
The logistics industry is constantly evolving, with new technologies making tracking and managing the movement of goods easier than ever. Your 3PL provider should know the latest technology to enhance goods' movement, storage, and tracking. SHIPHYPE offers advanced logistics solutions for licensed goods, utilizing GPS tracking and real-time monitoring to ensure that your shipments are delivered on time and in good condition.
SHIPHYPE can provide you with all of these services and more. Our team of experts will help you find the right 3PL provider for your business, so you can be sure that your goods are handled efficiently, securely, and legally.
Benefits Of Working With SHIPHYPE As Your Fulfillment Partner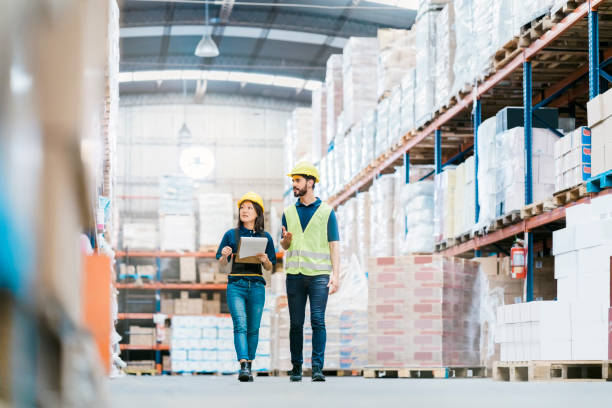 Every pharma business has unique needs for 3PL and logistics solutions. Working with SHIPHYPE as your fulfillment partner perfectly fits any sized pharma business. Whether you need help with inventory management, pick/pack, and shipping operations or want someone to take care of it all for you, SHIPHYPE has the solutions to fit your needs and ensure your products are delivered on time, every time.
Not only are our services exceptional, but also our prices are highly competitive. With our flat rate pricing and no hidden fees, you can rest assured that you're getting the best value for your money. Some of the benefits of working with SHIPHYPE as your fulfillment partner include the following:
Faster Turnaround Times
We understand delays can cost you time and money, so we strive to quickly get your orders out the door. Your customers will love the quick turnaround times, and you can rest assured that your products will get to them fast.
Inventory Control
Ensuring your inventory is accurate and up-to-date is one of the most important aspects of managing a licensed goods business. Our team at SHIPHYPE provides end-to-end inventory management, from warehousing and storage to tracking and reporting. You can get real-time updates on your inventory levels to plan.
Unmatched Accuracy
The accuracy of fulfillment services is key to keeping your customers happy. We double-check every order, ensuring it's shipped out correctly the first time. That way, you don't have to worry about returns and customer complaints.
Customer Service
Our team of customer service representatives is available 24/7 to help with any questions or issues. We ensure that you get the highest quality of service, and we provide detailed reports on the performance of your orders. You can also use our online ordering system for even faster delivery.
In conclusion, working with SHIPHYPE as your fulfillment partner is the perfect choice for any pharma business looking for reliable and efficient 3PL services. From initial order to final delivery, SHIPHYPE is the perfect solution to ensure your products are delivered on time and accurately. So don't hesitate to contact us today to get started. We look forward to helping you grow your pharma business.
Request a quote
Fill the form below and our sales team will be in touch.
Don't like forms?
Email Us:
[email protected]