Looking to Outsource Order Fulfillment to a 3PL?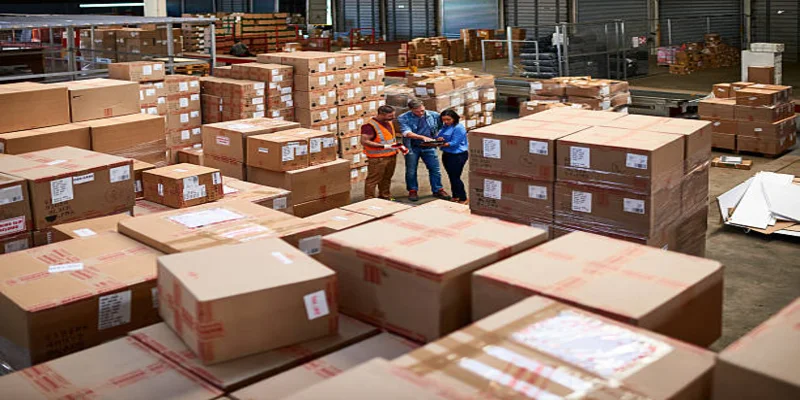 Advantages Of Using A Canada Warehouse
Many businesses are looking for ways to streamline their operations and reduce costs. One way they can do this is by using Canada warehousing as part of their supply chain. This type of facility can provide numerous benefits for companies, both big and small. Here are just a few that make it worth considering:
Increased Speed Of Delivery
A Canadian warehouse provides businesses with more efficient delivery transportation services. By storing goods closer to customers, companies can significantly reduce shipping times and ensure orders are delivered faster. This is especially important for time-sensitive items that must reach their destination quickly.
Reduced Shipping Costs
The cost of shipping from one region to another can be pretty expensive. With a Canada warehouse, however, businesses can significantly reduce their cost of logistics services. This is because the warehouse is located close to where customers are, meaning less fuel needs to be used, and fewer trips need to be made.
Improved Inventory Management
Another advantage of using a British Columbia warehouse is improved inventory management. When goods are stored in the same facility, they can easily be tracked and monitored, allowing for better organization and stock tracking. This is especially important for businesses that want to ensure their products stay in stock and avoid potential backorders or out-of-stock situations.
Increased Flexibility
A Canadian warehouse also offers increased flexibility for businesses. If a company needs to change how they store or distributes goods, it can quickly adapt without having to go through the hassle of transporting inventory from one region to another. This logistics process allows for quicker response times when dealing with customer orders and other changes in the supply chain.
Canada warehouses are essential for businesses looking to reduce costs, improve delivery times, and ensure they always have enough stock. Hence SHIPHYPE is a one-stop solution for businesses of all sizes, making it the ideal partner for your Canadian warehouse needs. With our reliable and fast answers, you can trust us to help you succeed in the global market.
Services Offered By Canada Warehouse
Canada is a great place for businesses to store their inventory due to its favorable climate and location. SHIPHYPE offers a wide range of services, from warehousing and logistics to order fulfillment and global shipping. Our experienced team can help you develop strategies to ensure your products arrive on time and in the best condition possible. We can also assist with the following:
Custom Clearance
From the moment your products arrive in Canada, our team is here to help you with all the necessary paperwork and customs clearance for a smooth delivery. Every document is prepared and reviewed to ensure all the requirements are met.
Custom Packaging Service
SHIPHYPE can provide custom packaging value-added services to ensure your products are packed according to international standards and regulations. We also offer a wide range of custom boxes, crates, and pallets for transporting goods safely and securely.
Labelling And Re-Packing
SHIHPHYPE, as a fulfillment center, can help you with labelling and re-packing requirements. Our team will ensure that all labels are accurate and up to date and that the products have been adequately sealed for ultimate protection.
With SHIPHYPE's distribution center, you can be sure that your Canadian warehouse needs are in the best hands. We strive to provide a reliable, cost-effective service that will ensure your success in the global market.
Things To Consider When Looking For A Canada Warehouse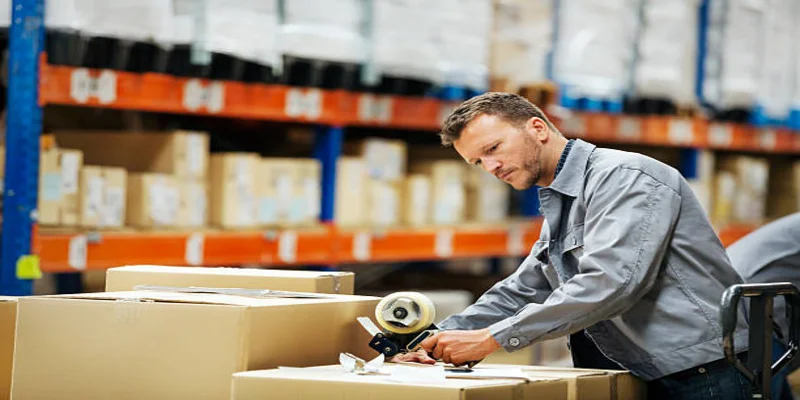 Warehouses are a great way to store and ship your products. Ecommerce businesses can benefit from having a warehouse in Canada due to its favorable climate and location. When looking for a Canadian warehouse, here are some things to consider:
Location
As Canada is a large country, there are many different warehouse locations. Consider the proximity to your customers and suppliers for convenience and cost savings.
Accessibility
It's essential to consider the accessibility of your chosen location. If shipping internationally, look for a warehouse close to major airports or ports.
Services
Look into what services and additional resources the warehouse offers. Does it offer packaging services? Is the staff knowledgeable and experienced? Can they provide custom packing solutions for your products? Services offered should meet your needs and help you stay competitive globally.
SHIPHYPE is here to provide a comprehensive solution for your warehouse needs. Our team of experts is up to date on international regulations, providing a safe and secure environment for storing and shipping goods.
Does Your Business Need A Canada Warehouse?
A Canadian warehouse can be a game-changer if your business operates in or plans to expand to Canada. With a dedicated warehouse in Canada, you can establish a local presence, efficiently manage inventory, and streamline your supply chain operations.
Whether you're targeting Canadian customers or leveraging Canada's strategic position for global distribution, a warehouse in Canada offers proximity, reduced shipping costs, faster delivery times, and compliance with local regulations. It becomes a key asset to support your business growth and success in the Canadian market.
What Type of Companies Look For Canada Warehouse?
A variety of companies find value in having a warehouse in Canada. E-commerce businesses aiming to cater to Canadian customers benefit from local fulfillment centers that enable faster shipping and lower import costs. Retailers seeking to establish a physical presence in Canada use warehouses for inventory storage and distribution.
Manufacturers and distributors value Canadian warehouses for efficient supply chain management, reducing transportation costs, and complying with Canadian regulations.
Why Choose SHIPHYPE?
SHIPHYPE is trusted by thousands of customers, offering dependable warehousing and shipping services in Canada. We provide various solutions across air, land, and sea shipping modes to accommodate your unique business needs.
Our experienced team is knowledgeable in local customs regulations for added convenience. Enjoy fast delivery times with our network of reliable carriers. These reasons to choose SHIPHYPE are:
Enhance Your Distribution Network
With our dedicated warehouses in Canada, you can expand your distribution network and access new markets. Save time and resources with a comprehensive storage, pick & pack, packaging, labeling, kitting, reverse logistics, and shipment tracking solution. We make sure your products reach customers quickly and efficiently.
Save Money & Time
SHIPHYPE's shipping solutions offer competitive rates and quick delivery times. Our expansive network of warehouses reduces transportation costs across Canada, and we leverage our volume discounts to provide customers with the most cost-effective options. We also offer an intuitive tracking system so you can stay in the loop on all shipment stages.
Flexible Solutions
We understand that no two businesses are alike. That's why SHIPHYPE provides flexible solutions to meet your unique needs. With customizable pick & pack and kitting services, we can adjust our operations according to your specific requirements. We also offer an array of packaging options for added convenience.
Efficient Customer Service
At SHIPHYPE, we prioritize customer satisfaction above all else. Our knowledgeable team is available 24/7 to answer any or address any concerns. We strive to make your shipping experience as stress-free and efficient as possible.
No matter what type of product you're sending, SHIPHYPE has a solution for you. Contact us for more information.
Request a quote
Fill the form below and our sales team will be in touch.
Don't like forms?
Email Us:
[email protected]