Looking to Outsource Order Fulfillment to a 3PL?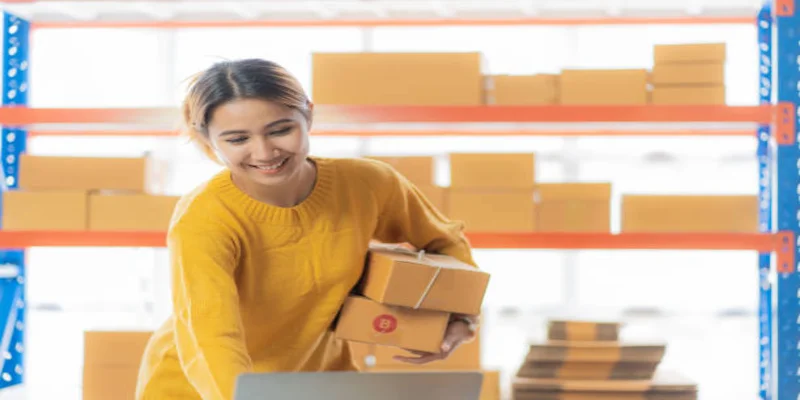 Advantages of Using a Prep Center in New Jersey
A prep center in New Jersey can offer numerous advantages for businesses seeking efficient and streamlined operations. Whether handling inventory, packaging, or shipping, utilizing a prep center in this region can provide several benefits that contribute to smoother logistics and improved customer satisfaction. Here are some of the key advantages to using a New Jersey FBA prep center:
Inventory Management:
Advanced inventory management systems employed by prep centers ensure precise tracking of stock levels, minimizing the risk of overstocking or stockouts. Real-time monitoring allows for better decision-making regarding inventory replenishment order fulfillment and saves time.
Professional Packaging:
FBA Prep services employ skilled personnel specializing in proper and secure packaging techniques. This expertise ensures that products are well-protected during transit, reducing the likelihood of damage and enhancing the presentation of goods upon delivery.
Expanded Market Reach:
Leveraging a New Jersey-based prep center enables businesses to reach customers across the United States and beyond efficiently. Faster shipping times to various regions increase market accessibility and competitiveness.
Improved Customer Service:
Efficient order processing and timely delivery contribute significantly to positive customer experiences. Customers are more likely to be satisfied when orders are accurately and promptly, leading to higher trust, positive reviews, and repeat purchases.
Services Offered by Prep Center Companies in New Jersey
Prep center companies in New Jersey provide full range of essential services that aid businesses in handling their inventory, optimizing logistics, and ensuring efficient order fulfillment. These services are designed to streamline operations, save money, and improve customer satisfaction levels. Below are some of the services offered by prep center companies in New Jersey:
Receiving and Inspection:
Upon arrival, prep centers thoroughly check incoming FBA shipments for accuracy and quality. They verify that the items received match the order details, ensuring completeness and integrity of the inventory. Any discrepancies or damages are documented and addressed promptly.
Order Processing and Fulfillment:
These centers manage the entire fulfillment process, receiving business orders, visual inspection, picking items from inventory, carefully packing them according to specified requirements, and arranging timely shipping. They strive for accuracy and speed in fulfilling orders to meet customer expectations.
Custom Packaging and Labeling:
To ensure products are well-protected during transit and to meet branding or regulatory needs, prep centers provide customized packaging solutions. This might include specialized packaging materials and labeling tailored to specific products or branding guidelines.
Shipping and Delivery Coordination:
The prep center has its own set of prices to handle shipping logistics, choosing appropriate carriers and shipping plans based on destination, package size, and delivery speed. They coordinate shipping schedules to optimize efficiency and minimize costs for businesses.
Things To Consider When Looking for a Prep Center Provider
When seeking a FBA prep service provider, it's crucial to consider several factors to ensure they align with your business needs. As a company like SHIPHYPE understands, choosing the right prep center involves evaluating various aspects to guarantee efficient inventory management, seamless order processing, and reliable shipping solutions for your products.
Facility Capabilities:
Assess the facility's infrastructure and capabilities. Consider aspects like storage capacity, packaging options, equipment for handling various products, and the ability to accommodate your specific inventory needs, such as temperature-controlled storage or specialized handling requirements.
Location and Accessibility:
Evaluate the center's location for suppliers, customers, and transportation hubs. A conveniently located prep center can minimize shipping costs, reduce transit times, and enhance overall logistics efficiency.
Experience and Expertise:
Look for a provider with a proven track record and experience in handling products similar to yours. Experience often translates into efficient processes, better handling of challenges, and a deeper understanding of industry-specific needs.
Technology and Systems:
Consider the technology and systems used by the prep center. Reliable inventory management systems, order processing software, and shipping tools contribute to smoother operations, accurate tracking, and better overall management of your inventory.
Does Your Business Need a Prep Center New Jersey Provider?
A Prep Center in New Jersey can be a game-changer for your business. They store your products safely, so you don't have to worry about space or inventory management. When orders come in, these centers expertly pack everything up, ensuring items are secure for shipping.
Plus, they're pros at coordinating deliveries so your clients get their orders on time. Essentially, using a Prep Center frees up your time to focus on growing your business while ensuring that the logistics side of things runs smoothly.
What Types of Companies Look For Prep Centers in New Jersey?
Companies selling online products, like e-commerce stores, small businesses, or even larger retail operations, often seek out Amazon FBA Prep Centers in New Jersey. These companies rely on smooth shipping and handling of their products. Whether it's selling clothes, gadgets, or any merchandise, having a Prep Center helps them manage their inventory and get orders out to customers efficiently.
Why Choose SHIPHYPE?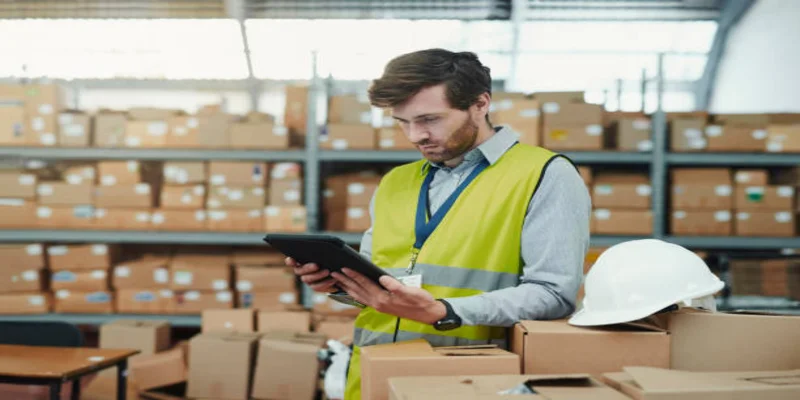 When considering a reliable partner for streamlined logistics, SHIPHYPE stands out as a reputable choice for businesses seeking top-notch services. Offering a range of solutions designed to optimize inventory management, efficient order processing, and seamless shipping, SHIPHYPE is committed to providing tailored services that meet the unique needs of businesses.
Here are just a few reasons why companies choose SHIPHYPE as their preferred Prep Center in New Jersey:
Expert Staff
Our talented team of shipping and logistics experts is well-equipped to handle the most complex orders. With years of experience, they can provide personalized advice and guidance to ensure your operations run smoothly.
Automated Solutions
SHIPHYPE provides various automated solutions that streamline the entire order-processing process. With features such as automatic shipping label generation, sticker removal, real-time tracking, and inventory management, you can be sure that your orders will always arrive on time and in perfect condition.
Customer Support
Our customer service team is always available to assist with any issues regarding the shipping plan. We are dedicated to offering the best customer experience to save time and will always go above and beyond to resolve your queries or concerns.
Integrated Warehousing and Shipping Solutions:
SHIPHYPE offers an integrated approach by combining warehousing and shipping solutions. This comprehensive service ensures a seamless transition from inventory management to order fulfillment and shipping, streamlining the entire business process.
Request a quote
Fill the form below and our sales team will be in touch.
Don't like forms?
Email Us:
[email protected]