Looking to Outsource Order Fulfillment to a 3PL?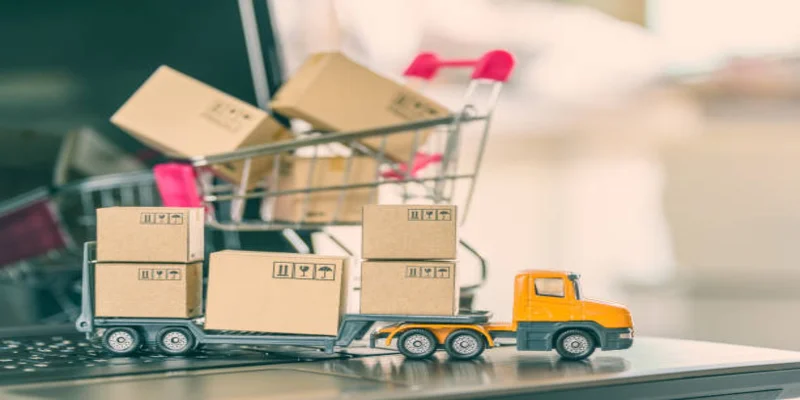 How to Fulfill CoreCommerce Orders?
CoreCommerce is a powerful platform for startups and small businesses that must multiply their sales cost-effectively. E-commerce order sources, such as CoreCommerce, are tremendous platforms for retailers or merchants looking to sell products online. CoreCommerce shipment tracking and integration manager shipment tracking are easy with a 3PL
The Integration Manager for CoreCommerce allows you to quickly download sales orders and manage inventory integrations and shipment tracking. The process takes less than one hour with no upfront cost or maintenance. It's a great solution if you want maximum efficiency with your order fulfillment. To fulfill CoreCommerce orders, you need to know the following steps:
Partner With A 3PL
The first step is to partner with a 3PL, such as SHIPHYPE or any other LMS Logistics Solutions. This allows you to have your own integrations and control the entire process.
Set Up Integration Manager
Once you have partnered with a 3PL, setting up the integration manager is the second step. This allows for automated sales order download and shipment tracking with CoreCommerce. You can also use the integration manager to track inventory integrations as well.
Integrate With CoreCommerce
The third step is to integrate with CoreCommerce. This can be done through the 3PL's onboarding service, which will help you set up the entire process in less than one hour. The step integration-specific instructions are available through the 3PL's integration manager.
Enjoy Fast, Efficient Order Fulfillment
Once your integration is complete, you can enjoy fast and efficient order fulfillment with CoreCommerce. SHIPHYPE As your 3PL, you can have peace of mind knowing that your orders will be tracked and fulfilled quickly.
How 3PLs Help Fulfill CoreCommerce Orders?
Partnering with a 3PL for CoreCommerce is the best way to fulfill orders quickly and efficiently. Every small or large business needs a hand that can help them with their order fulfillment process. 3PLs, such as SHIPHYPE, have everything a company may need to manage the entire process effectively.
With their integration manager and shipment tracking tools, you can ensure maximum efficiency when fulfilling orders and receive real-time updates regarding your orders. A 3PL also helps in the following ways:
Enhance Your Brand
A 3PL helps to enhance your brand as it can help you deliver a better customer experience. This also leads to higher customer satisfaction and loyalty, which, in turn, will lead to more sales for your business.
Cost-Effective Solutions
3PLs are cost-effective solutions for businesses looking to fulfill orders quickly and efficiently. With their integration manager and shipment tracking tools, companies can save money on onboarding services and upfront costs.
Better Inventory Management
3PLs also help with better inventory management as they provide real-time inventory level data so businesses know when to order more stock or restock items as needed. This helps them maintain appropriate inventory levels, which can lead to more sales.
Provide Scalability
3PLs also provide scalability as they can quickly increase the number of orders a business needs to fulfill. This helps companies to grow and expand efficiently.
How Do 3PLs Connect With CoreCommerce?
To connect your account with CoreCommerce, you need to have a 3PL partner. This is because 3PLs provide the integration manager and shipment tracking tools necessary to fulfill orders through CoreCommerce. The API of your 3PL is then connected to the CoreCommerce store, and all orders will be automatically downloaded. This allows for seamless order fulfillment and shipment tracking.
The process may involve a few additional steps, including setting up the 3PL's integration manager and testing the connection. Once this is all done, you can enjoy fast and efficient order fulfillment with CoreCommerce.
Things To Consider When Looking for a 3PL for CoreCommerce Orders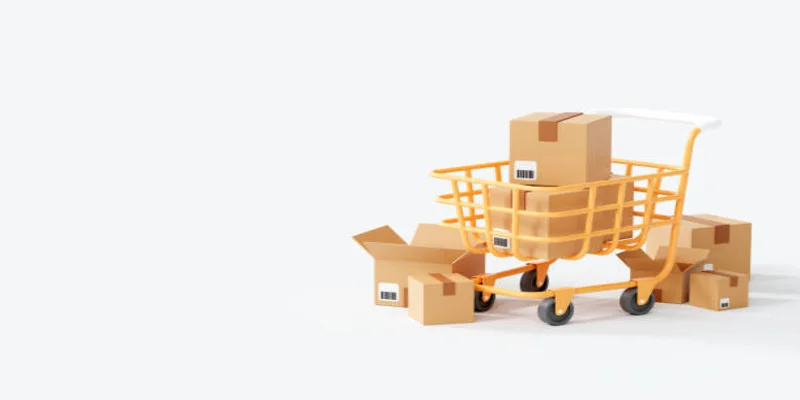 We all know that partnering with a 3PL is the best way to fulfill orders quickly and efficiently. However, there are certain things you should consider when looking for a 3PL partner. Here are some of the essential factors to take into consideration:
Costs
The cost of a 3PL's services can vary significantly from one provider to another. It is essential to ensure you get the best value for your money. It may be worth considering if you think a particular provider is offering more services for a lower cost.
Reliability
Ensuring that the 3PL you choose is reliable and has good customer reviews is essential. This will help ensure that your orders are fulfilled quickly and accurately.
Experience
You should also look at the experience and track record of the 3PL provider. The more experienced they are in managing CoreCommerce orders, the better it will be for your business.
Customer Service
The customer service provided by a 3PL is also essential. Ensure their support team is knowledgeable and helpful with any questions or issues you may face.
By considering all of these factors, you can ensure that you choose the right 3PL for your needs and get the most out of your order fulfillment process.
Top 5 Options for CoreCommerce Order Fulfillment
The top 5 options for CoreCommerce order fulfillment are as follows:
ShipBob
SHIPHYPE
ShipMonk
Fulfillment Bridge
ParcelBright
These are the top 5 3PLs that provide integration manager and shipment tracking solutions for CoreCommerce stores to fulfill orders quickly and efficiently. Each has different features, so it is essential to research each one carefully before deciding which one to choose.
Why Choose SHIPHYPE As Your Fulfillment Partner For CoreCommerce Orders?
SHIPHYPE is a leading 3PL provider specializing in order fulfillment services for CoreCommerce stores. They offer an integration manager and shipment tracking solutions to help businesses manage their orders quickly and efficiently.
Some of the critical features of SHIPHYPE include:
Integration Manager
The integration manager provides seamless integration between your CoreCommerce store and your 3PL. This ensures that orders are automatically downloaded and shipped out quickly.
Automation
SHIPHYPE provides automation features to help simplify the order fulfillment process. This includes automated tracking, notifications, and reporting so you can stay on top of your business no matter where you are.
Inventory Management
SHIPHYPE also provides an inventory management tool to help you keep track of your stock and ensure it is current. This enables you to avoid any problems with overstocking or running out of items.
Customer Service
The customer service provided by SHIPHYPE is second to none. They are always available to answer any questions or concerns that you may have.
With all these features, SHIPHYPE is the top choice for CoreCommerce order fulfillment. They provide an efficient, reliable, cost-effective solution to ensure your orders are fulfilled quickly and accurately. So why not give them a try today?
Request a quote
Enter your details below and we'll be in touch to learn more about your ecommerce business.
Don't like forms?
Email Us:
[email protected]