Looking to Outsource Order Fulfillment to a 3PL?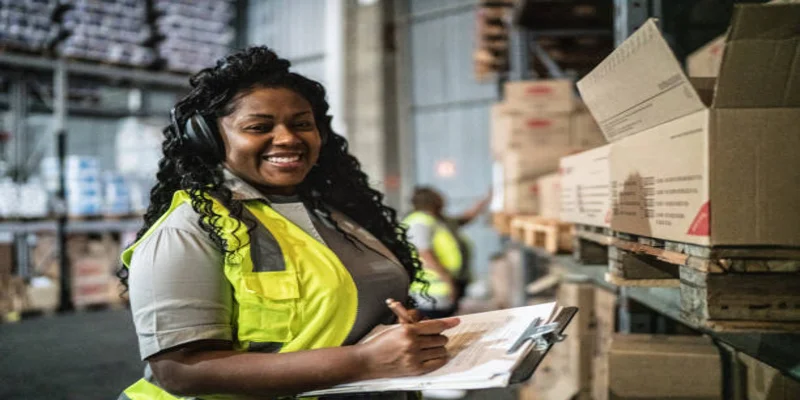 Benefits of Working with a Pick And Pack Service in Toronto
To keep up with the constantly evolving and competitive eCommerce market, you need to be able to pick, pack, and deliver orders on time quickly. A Pick and Pack Service in Toronto can help you do just that. With their experience and knowledge of the industry, they provide valuable services such as inventory and supply chain management, order fulfillment, returns management, customer service support, and more so you can focus on growing your business.
By outsourcing these processes, you can rest assured knowing that your products are being handled professionally and securely. Here are the main benefits of working with a Pick and Pack Service in Toronto:
Cost-Efficiency
The biggest advantage to using a Pick and pick-and-pack service in Toronto is the cost savings. They have access to bulk discounts, which can help you save money on product packaging and shipping costs. Additionally, they have expert knowledge of the industry, so they know exactly what needs to be done to get your products out quickly and efficiently.
Time-Saving
Another benefit of working with a Pick and Pack Service in Toronto is that it saves you time. With their experience and expertise, they can handle all the packing and shipping needs of your business quickly and efficiently. This allows you to dedicate more time to other areas of your business that require attention.
Security & Safety
Finally, working with a Pack Service in Toronto ensures your products are handled securely and safely. They have the experience to ensure your items are safely packaged and shipped to their destination. This ensures that nothing is damaged or lost in transit and individual customer receives products in the same condition they were sent out.
Services Offered by Pick And Pack Companies in Toronto
It is very necessary to choose the right Pick and Pack Service in Toronto for your business. A great pickup and pack company should be able to offer a wide range of fulfillment services that fit your various needs. They should also have specialized equipment such as conveyors, automated machines, and stretch wrappers to help you package your items quickly and efficiently.
Below are some of the services that a good Pick and Pack company in Toronto can provide:
Palletizing:
Palletizing is grouping items on a pallet for easier loading and transportation. This helps to reduce damage to your products during transit and also cuts down on shipping costs. From basic palletizing to customized solutions, the right pick and pack process company in Toronto can help you find the best solution for your needs.
Labeling or Re-labeling:
Labeling or re-labeling is an important part of the packing process in Canada Post. Labels may contain product information such as description, size, weight, or expiration date. A good Pick and Pack company in Toronto can help you apply labels quickly and accurately to ensure your products reach their destinations without delay.
Stretch Wrapping:
Stretch wrapping is used to secure items on a pallet for easy transport and storage. A professional Pick and Pack company in Toronto can help you choose the right material and size of stretch wrap for your products, as well as ensure that each pallet is safely strapped together and won't move during shipping.
Warehousing:
If you need to store your goods securely until they are ready to be shipped, a Pick and Pack company in Toronto can provide reliable warehousing and inventory levels services. With the right warehouse management system, your products will stay secure until they're ready to be sent out. You can also check their condition at any time, thanks to online tracking systems.
Things To Consider When Looking for a Pick And Pack Service Provider
We have seen many businesses make the mistake of not finding the right Pick and Pack company for their needs. It is very important to look for a service provider with experience handling the type of products you are shipping.
But here comes SHIPHYPE, a Pick and Pack company in Toronto that streamlines the process so you don't have to worry. But before you choose any Pick and Pack service provider, here are some things to consider:
Quality of Service:
Ensure that the Pick and Pack company is reliable and experienced in handling your type of products. Ask for references from past customers or look at independent reviews online. From customer service to delivery times, make sure that the company is meeting your expectations.
Location:
Choose a Pick and Pack service provider close to your business or customers. This will help you save on shipping costs and decrease the delivery time of shipments. SHIPHYPE's location in Toronto makes them the ideal choice for businesses in the Greater Toronto Area.
Cost:
Look at all of the cost factors associated with Pick and Pack fulfillment services such as shipping, storage, packing materials, etc. Choose a provider that is transparent about their pricing and offers competitive rates. SHIPHYPE's prices are highly competitive, with no hidden costs or surprise fees.
Reliability:
Choose a Pick and Pack service provider with an excellent track record of timely deliveries. SHIPHYPE's reliable delivery services are backed by their customer support team, available 24/7 to answer any questions or resolve any issues.
Does Your Business Need a Pick And Pack Service Toronto Provider?
If your business has a lot of orders to process and send out to customers, especially in Toronto, a Pick and Pack service provider can be really helpful. They specialize in getting your products ready for shipping quickly and accurately.
This way, you can save time and make sure your customers get their orders on time. It's like having a helping hand to handle the packing and shipping so you can focus on other important parts of your business.
What Type of Companies Look For Pick And Pack Service In Toronto?
Companies of all sizes use pick-and-pack services for their shipping needs. From small businesses with a handful of orders to big companies with hundreds of orders, the benefits of outsourcing the packing and shipping are universal.
Businesses that have limited space or staff find it especially helpful as they don't need to dedicate resources to managing packaging and shipping while still making sure customers receive their orders on time. The service can also be used to fulfill large orders quickly and efficiently, allowing businesses to stay competitive in the market.
Why Choose SHIPHYPE?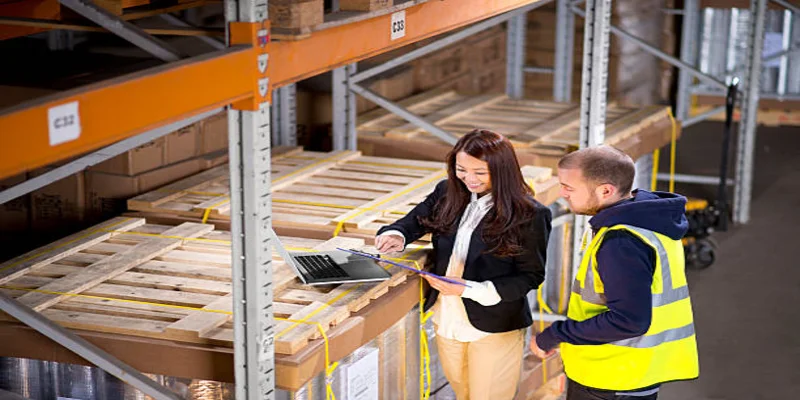 The SHIPHYPE pick and pack service in Toronto is the perfect solution for businesses looking to outsource their packaging and shipping needs. With our easy-to-use online ordering system, you can schedule orders whenever it's convenient for you.
We provide secure packaging solutions that protect your products during transit, and we also offer fast turnaround times so you can get your orders out to customers quickly. Below are some of the other benefits you can expect when using SHIPHYPE.
No Overhead Costs
With SHIPHYPE, you don't have to worry about purchasing and maintaining expensive equipment or hiring additional staff. Our team of experienced professionals will handle all your packaging and shipping needs so you can focus on growing your business.
High-Quality Standards
At SHIPHYPE, we take pride in providing our customers with the highest quality packaging and shipping solutions. Our team of experts is always working to improve our standards so you can trust that your products will arrive safely and on time.
Flexible Solutions
We understand that no two businesses are the same. That's why we offer flexible solutions to meet the unique needs of each customer. Whether you need one-time or recurring shipping services, we'll work with you to develop the right strategy for your business.
Advance Tracking
We use advanced tracking solutions to ensure your products arrive on time and in perfect condition. You'll be able to monitor the progress of each order, so you can rest easy knowing that your customers are getting their packages as expected.
Request a quote
Fill the form below and our sales team will be in touch.
Don't like forms?
Email Us:
[email protected]