Looking to Outsource Order Fulfillment to a 3PL?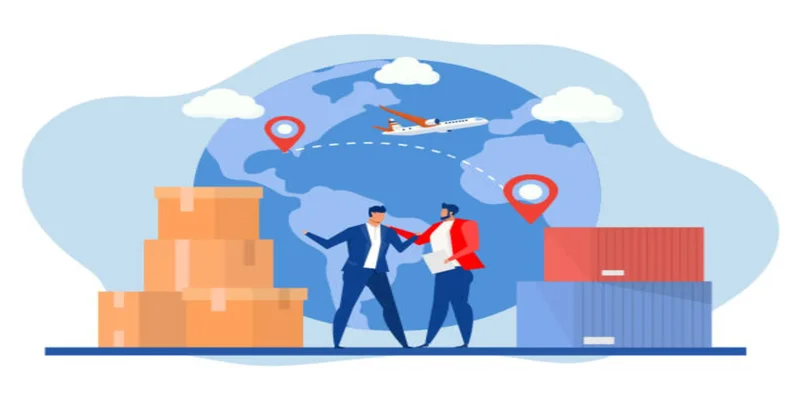 Do 3PLs Work With Brands That Require International Shipping?
Absolutely! Third-Party Logistics (3PL) providers offer various services and solutions, including international shipping. Many 3PLs specialize in international freight forwarding, making it easy for eCommerce businesses to ship their products overseas. They provide an end-to-end solution that includes everything from customs clearance and package tracking to storage.
International customers have the added benefit of tracking their orders in real time. By leveraging a 3PL for international shipping, brands can know their goods are handled carefully and arrive safely at their destination on time. There are many third-party logistics providers out there; some of their services include:
Managing Supply Chain Solutions
A third-party logistics provider can manage all aspects of the supply chain, from warehousing and order fulfillment to shipping and logistics. This helps ensure products are shipped quickly and efficiently, reducing costs and increasing customer satisfaction.
Customs Clearance
When shipping to another country, customs clearance is required. Fulfillment companies can assist with this process by filing the necessary documents and ensuring everything meets local regulations.
Inventory Management
3PL can help businesses manage their inventory by keeping track of stock levels, ordering new products when needed, and ensuring timely deliveries. This helps to optimize the supply chain and reduce overall costs.
Technology Integration
An international fulfillment partner can also be used as an interface between your online store and the shipping process. This helps to streamline orders, automate processes, and provide up-to-date data on stock levels.
SHIPHYPE enters the international markets with its cutting-edge 3PL technology integration. It helps businesses to achieve a smooth transition when expanding globally by providing quality services such as inventory management, shipping internationally, and local customer service.
How To Find A 3PL That Works With International Shipping?
The term global fulfillment partner is a term used to describe third-party logistics (3PL) providers that specialize in helping businesses manage their international shipping needs. This type of provider's role varies depending on your business's scope and requirements. The eCommerce businesses that rely on 3PLs for their shipping needs often have specific requirements that may include customs clearance and freight forwarding, warehousing and distribution, inventory management, and order tracking.
When choosing a 3PL partner, you want someone knowledgeable in international shipping and who has experience with the challenges your business may face when expanding into foreign markets. Finding a 3PL that works with international shipping can be challenging, but here are some tips to help you find the right provider:
Check for Global Partnerships
Check if the 3PLs have partnerships with global carriers and freight forwarders. These partnerships can help ensure that your shipments are handled efficiently and cost-effectively.
Verify International Expertise
Verify the 3PL's international expertise. Ask for references or case studies demonstrating their experience in handling international shipping, including navigating customs and regulations.
Check Technological Capabilities
Check if the 3PL has the technology to manage international shipments. For example, the 3PL should have software to generate customs forms and handle international shipping documentation.
Look for Transparent Pricing
Look for 3PLs with transparent pricing. The 3PL should be able to provide you with a breakdown of all costs associated with international shipping, including customs fees and taxes.
SHIPHYPE, the industry leader in international shipping, provides its customers with the most efficient and cost-effective solutions for their global supply chain needs. Our technology enables us to provide unparalleled support in navigating customs regulations and handling all required documentation for each shipment. Our transparent pricing structure allows you to budget your international shipping costs without surprises easily.
Things To Consider When Shipping Orders with International Shipping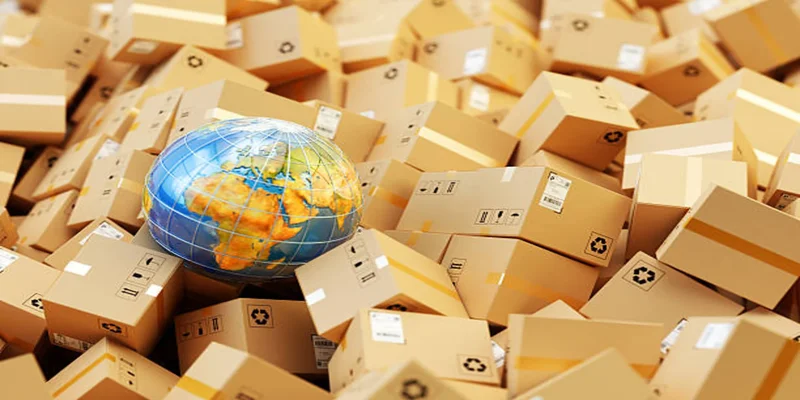 It is obvious that every shipping order complies with the destination country's customs laws. When shipping orders internationally, there are several other factors to consider:
Legal Documentation
Many countries require legal documents for inbound shipments, including commercial invoices, shipper's export declarations, shipping declarations, and specialized certificates of origin. Failure to provide the right documentation can result in delays or refused entry of your shipment.
Customs Clearance
Customs clearance is the process by which shipments are ensured that all applicable laws and regulations have been met. In many cases, you will need to provide additional documents such as proof of value, insurance documents, or other evidence of compliance to receive customs clearance on your shipment.
Taxes And Duties
When shipping into or out of certain countries, paying taxes and duties on the shipment is necessary. The amount you need to pay will depend on the country of origin/destination, declared value of your shipment, type of product being shipped, and other factors.
Inspection
A government inspection may be required before the shipment can be released to facilitate customs clearance. This could include a physical examination of the goods, invoices, and other documents.
To maximize your success in international shipping, it is important to understand all the associated laws, regulations, and fees. Having a good understanding of this will help ensure that your shipments are smooth and hassle-free. With SHIPHYPE, we make it easy for you by providing comprehensive information on all the details and costs of international shipping.
Differences Between International Shipping And Domestic Shipping
The main difference between domestic and international shipping is that the former involves crossing borders or boundaries, while the latter does not. This means that there are different laws, regulations, and fees associated with it. You may also have to deal with customs clearance which can be time-consuming and costly.
In domestic shipping, the cost is usually determined by the weight and distance of the package. On the other hand, international shipping involves additional fees such as duties, taxes, and customs clearance charges.
Why Choose SHIPHYPE As Your Fulfillment Partner?
SHIPHYPE offers a wide range of services for domestic and international shipping. We provide fast, reliable, and secure delivery with options for tracking, insurance, signature requirements, and much more.
Our team is made up of experienced professionals who are committed to providing you with top-notch customer service. The reasons to choose SHIPHYPE as your fulfillment partner for international shipping include the following:
Real-Time Tracking
We provide an online portal where you can track your orders in real time, ensuring they reach their destination quickly and safely. If there is any interruption in the delivery process, our team will be alerted and contact you to explain the situation and arrange a resolution.
Competitive Pricing
With SHIPHYPE as your fulfillment partner for international shipping, you can rest assured that you are getting some of the best pricing in the industry. We understand how important it is to save money on shipping costs and have tailored our services to meet the needs of businesses of all sizes.
Dedicated Customer Service
At SHIPHYPE, customer service is paramount in ensuring a successful client relationship. We offer dedicated customer support teams that are available 24/7 to answer any questions or inquiries that you may have. Our knowledgeable staff is here to help troubleshoot any issues or problems and provide a swift resolution.
Peace of Mind
Regarding international shipping, many moving parts and potential pitfalls can occur along the way, which can be difficult to manage on your own. That's why at SHIPHYPE, we take the hassle out of shipping and provide our customers with a worry-free experience. We know you have better things to do than stress about your shipment, so let us handle all the heavy lifting for you!
If you have any questions about international shipping, SHIPHYPE is here to help. With our expertise and extensive network of resources, we can provide top-notch customer service and support at every turn. So don't hesitate to reach out today to learn more about how SHIPHYPE can make your international shipping experience smoother and stress-free.
Request a quote
Fill the form below and our sales team will be in touch.
Don't like forms?
Email Us:
[email protected]