Looking to Outsource Order Fulfillment to a 3PL?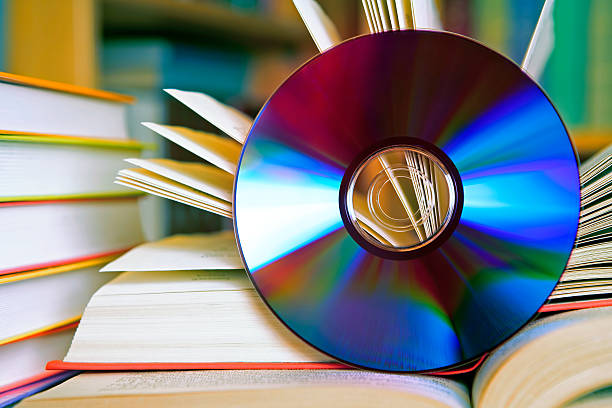 Things To Consider When Shipping Media Products
Not many people are aware of the term 'media fulfillment.' Essentially, it relates to sending physical copies (such as printed documents, videos, and music albums) not stored on a computer or USB drive to customers after they have bought something from you. Nowadays, media fulfillment is an essential part of any successful business operation.
SHIPHYPE has the expertise to help you become successful with your media fulfillment needs. We understand how important it is for customers to receive their orders promptly and be completely satisfied with the product and services they receive. But before shipping media products, there are several key points to consider to ensure your customers receive the best service possible.
Reliable Company
It's important to choose a reliable, experienced fulfillment partner. SHIPHYPE is an expert in media fulfillment and can guarantee customers will receive their orders quickly and safely. We have global reach with competitive shipping rates to ensure you get the best value for money.
Packaging
The packaging of any product should be well-designed and secure. This is especially true when shipping media products, as they must be protected from knocks or bumps during transit. Our team at SHIPHYPE can help you with packaging design, ensuring your items are securely packaged and that your customers will be happy when they receive them.
Legal Authorities
Depending on the type of products you are selling, there may be legal authorities that need to be taken into account. We can help you with this by providing guidance and advice on local laws and regulations so that your business is always compliant.
Taxes And Duties
Taxes and duties may vary from one region to another. It's important to understand the local regulations so that your customers don't get nasty surprises when receiving their orders. Our team at SHIPHYPE is an expert in taxes and duties and can help you navigate this tricky subject easily.
Unsure how to manage your media fulfillment requirements? SHIPHYPE is here for you with a complete suite of fulfillment management services and solutions, all specially tailored to fit the specific needs of your business. Our fulfillment expert team is devoted to delivering the finest customer service imaginable, and with our competitive shipping prices, you'll make sure that your money will be well spent.
Products We Fulfill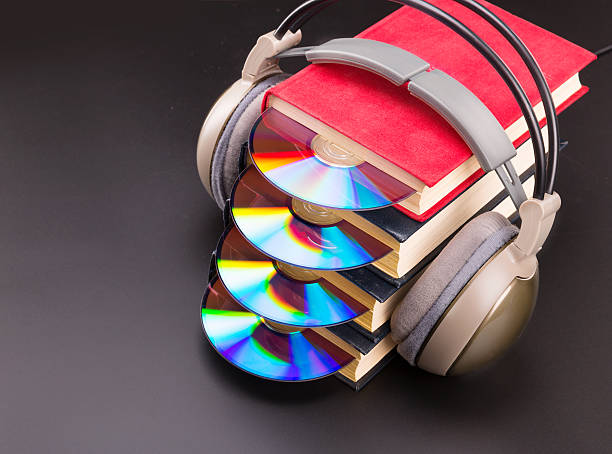 With the ever-increasing popularity of physical media such as albums and vinyl, ecommerce brands are under immense pressure to quickly fulfill orders. It can be overwhelming for record labels, artists, and other media companies to satisfy their customers. Thus, they trust SHIPHYPE, an efficient and reliable logistics company.
We don't ship physical media only. We also offer a wide range of products from all business sectors. The products that we currently fulfill are:
Books And Magazines
SHIPHYPE truly understands the importance of keeping books and magazines up-to-date. We offer competitive shipping rates to make sure your customers are always happy. The quality of books and magazines can often be compromised during transportation. Our fulfillment experts ensure that each book or magazine is securely packaged to arrive intact at its destination.
CDs, Vinyl, Blu-Ray & DVDs
We are a top choice for fulfillment related to CDs, vinyl, Blu-Ray discs, and DVDs. We employ a team of experienced fulfillment experts who understand media products' significance and treat each with great care. Our team can handle hundreds of orders at once and process them promptly.
Speakers And Headphones
We also provide fulfillment services for speakers and headphones. Our team is up-to-date with the latest trends in audio technology so that we can offer high-quality shipping solutions for all your audio needs. We understand that your customers need to receive their orders quickly, so our packaging and shipping process is designed to meet those demands.
Televisions
Televisions are very fragile and require special care when packing and shipping. SHIPHYPE has a team of fulfillment experts who are well-versed in packaging and transporting televisions. We use specially designed boxes to ensure that your customers receive their orders promptly.
Cellphones
The security of cell phones during shipping is of utmost importance. SHIPHYPE understands this and offers specialized fulfillment solutions for cell phones to ensure that customers receive their orders on time and intact. We pack all cellphones with extra cushioning and securely seal the boxes, so your customers can rest assured that their orders will arrive safely.
Why SHIPHYPE Is Your Best Choice
SHIPHYPE has one of the best media fulfillment services on the market. We make it easy to get your products into the hands of your customers with our fast, reliable shipping service. From CDs and Vinyls to Blu-rays and DVDs, SHIPHYPE can ship them quickly and securely to wherever they need to go, no matter the size of your order.
With SHIPHYPE, you won't have to worry about a thing; we take care of all the details for you so that you can focus on selling and marketing your products. To make our customers happy, we offer a price match guarantee, allowing you to get the best rate for your order and even better service.
Inventory Management
We also offer a powerful inventory management system to scale you up for success. Our intuitive interface allows you to track and manage your products from start to finish easily. You can view real-time information on your orders, stock levels, delivery times, and more. This makes it easy to keep up with all the details of your shipments so that you can stay organized and on top of your orders.
Customer Support
At SHIPHYPE, we're proud to offer outstanding customer support. Our team of knowledgeable professionals is available to answer all your questions and help you with any shipping issues that may arise. We understand how important it is for our customers to get their shipments on time, and we strive to ensure that happens.
Reliable Packaging
We also take extra care to ensure your products arrive safely and securely. Our team of experts packs each item with optimal protection, so you can rest assured that your order will be delivered without any damage or delays. The secure, professional packaging also helps build trust with your customers and make them happy with their purchases.
At SHIPHYPE, we are proud to be your fulfillment experts! We offer competitive shipping rates and a customer-friendly approach to ordering products online. Our team of experts works hard to ensure that all orders are fulfilled correctly and on time so that you can focus on running your business. With SHIPHYPE, you'll never have to worry about a thing!
Request a quote
Fill the form below and our sales team will be in touch.
Don't like forms?
Email Us:
[email protected]