Looking to Outsource Order Fulfillment to a 3PL?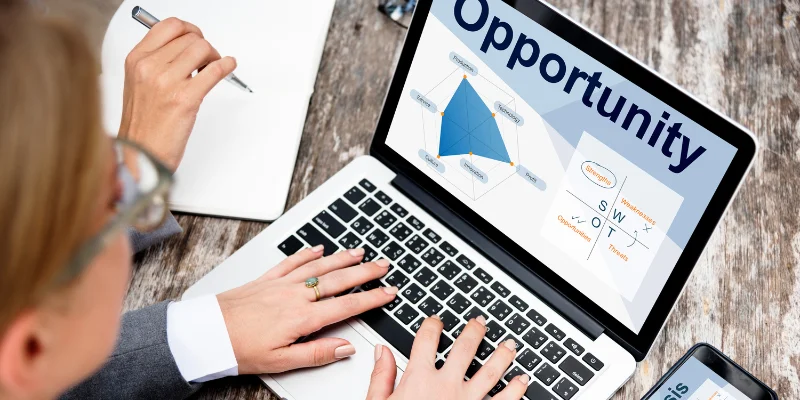 How To Fulfill JOOR Orders?
Fulfilling JOOR orders is critical for any successful business that offers its products through the platform. The key to successfully and efficiently completing this process is to have a reliable 3PL partner in place. A 3PL, or third-party logistics provider, handles all aspects of order fulfillment – from inventory accuracy and customers to shipment tracking.
Further, the Integration Manager shipment tracking on the JOOR platform can provide businesses with specific instructions for integrating their own integrations with the LMS Logistics Solutions used by their 3PL partner. This step-by-step integration-specific instructions process is designed to make fulfilling JOOR orders as easy and efficient as possible.
How 3PLs Help Fulfill JOOR Orders?
Third-Party Logistics (3PL) companies are vital to the JOOR supply chain process. By utilizing 3PLs, JOOR can more efficiently and effectively fulfill customer orders.
Streamlining the Order Initiation Process:
A 3PL can integrate with JOOR's order initiation process, allowing orders to be quickly and efficiently processed in a streamlined manner. This improves order accuracy and minimizes potential errors by eliminating manual processes that would otherwise be required.
Partnering with Inventory Integrations:
With a 3PL, JOOR customers can take advantage of inventory integrations that allow them to manage their stock levels and order statuses in real time. This ensures maximum efficiency and accuracy with maximum efficiency 99.9% inventory accuracy.
Automating the Entire Process:
A 3PL can help automate the entire process, from order initiation to delivery, which ensures maximum efficiency and speeds up the process. This also eliminates manual processes that can lead to errors.
Optimizing Product Details:
A 3PL can also help optimize product details, such as pricing, availability, size/color variations, shipping information, etc., which allows customers to find the right products quickly and easily. This is especially beneficial for customers who need to make quick decisions.
How Do 3PLs Connect With JOOR?
Third-party logistics (3PL) providers are integral to eCommerce supply chain operations. 3PLs help to connect multiple platforms, such as JOOR, to automate the fulfillment process. For a successful connection between JOOR and a 3PL provider, both parties need to be able to exchange data efficiently and effectively.
The key to this connection is understanding how JOOR works, including the integration manager product details, e-commerce order sources, and inventory level upload. From there, a 3PL provider can develop an integrated system that meets their client's needs.
3PLs also offer additional services such as inventory management, order tracking, warehousing, and analytics. These services allow JOOR customers to maximize efficiency and accelerate the supply chain process. 3PLs can help retailers meet customer demands while streamlining operations and reducing costs.
Benefits Of Outsourcing JOOR Fulfillment Needs
Outsourcing your JOOR fulfillment needs can be a wise business decision. By 3PL (third-party logistics) providers, your company can gain access to improved resources and services that may not otherwise be available.
Cost-Effectively Streamline Your Operations:
You can streamline operations and save money by outsourcing your JOOR fulfillment needs to 3PL Central. Our rates are competitive, and our services include overhead savings from reduced staffing costs and fewer capital investments for equipment.
Quickly Set Up Your Shipping System:
With our onboarding service, setting up your shipping system takes less than one hour and requires no upfront cost. We provide the expertise, technology, and support you need to start quickly and efficiently.3PL Central has taken, and you can have your orders shipped out the same day.
Automate the Fulfillment Process:
Automating your fulfillment process with 3PL Central can save valuable time for other tasks. Our technology automates all operations, including order entry, shipping, and tracking. Because you no longer have to process orders manually, you can focus on other core activities.
Things To Consider When Looking For A 3PL For JOOR Orders
Finding the right fulfillment service provider for your JOOR orders can be overwhelming. There are many 3PLs available, so it's essential to consider a few critical factors before selecting one.
Standardized Order Processing:
Ensuring they offer standardized order processing is essential when looking for a 3PL for JOOR orders. This will ensure that all orders are processed quickly and efficiently. This can also reduce errors and ensure all orders are timely.
Delivery From Integration Manager:
The 3PL must also be able to provide delivery from their integration manager to the order destinations. This will ensure that the orders are accurate and up to date, making the entire process easier. This can be taken A Pivotal Role in ensuring the orders are delivered on time.
Most Integrations And Order Destinations:
It is also essential to look for a 3PL that supports most integrations and order destinations. This will ensure that the orders can be processed quickly and accurately, making it easier for customers to receive them on time.
Top 5 Options For JOOR Order Fulfillment
As a popular wholesale marketplace, JOOR delivers several options for order fulfillment. We'll explore the top 5 choices for JOOR order fulfillment.
SHIPHYPE
In-House Fulfillment
Dropshipping
Multi-Warehouse Fulfillment
Custom Fulfillment Solutions
By understanding the different options available through JOOR, you can select the option that best meets your needs and provides timely delivery to your clients.
Benefits Of Choosing SHIPHYPE For JOOR Fulfillment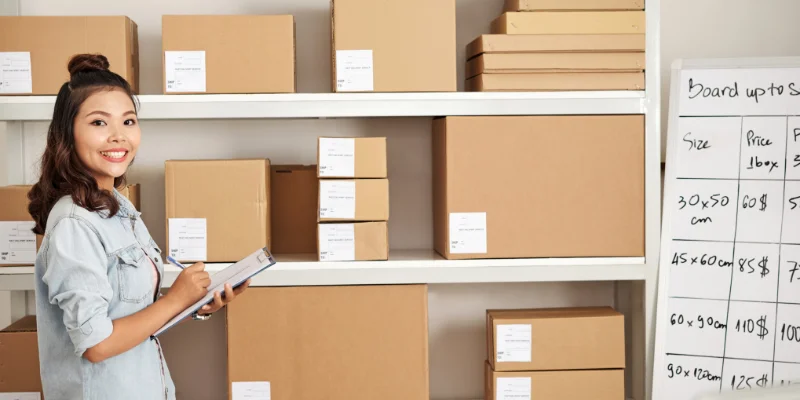 SHIPHYPE is a 3rd party logistics (3PL) provider dedicated to providing the best-in-class JOOR fulfillment services. With SHIPHYPE, you get reliable orders, fast delivery times, and competitive prices.
Seamless Integration:
SHIPHYPE makes integrating your JOOR store with their 3PL fulfillment services easy and provides a comprehensive suite of order, inventory, and returns management tools. So that you can streamline your operations, quickly fulfill orders and keep customers happy.
Inventory Control:
With SHIPHYPE's inventory control systems, you'll have real-time visibility of your JOOR store's SKUs, allowing you to identify excess stock and low inventory levels automatically. Because stock levels can be automatically adjusted, you'll never have to worry about overselling.
Efficient Returns & Refunds:
Their returns and refunds management system makes handling customer requests quickly, accurately, and professionally easy. They also provide detailed analytics to keep track of your return rates over time. So you can make better decisions about your store.
Request a quote
Fill the form below and our sales team will be in touch.
Don't like forms?
Email Us:
[email protected]