Looking to Outsource Order Fulfillment to a 3PL?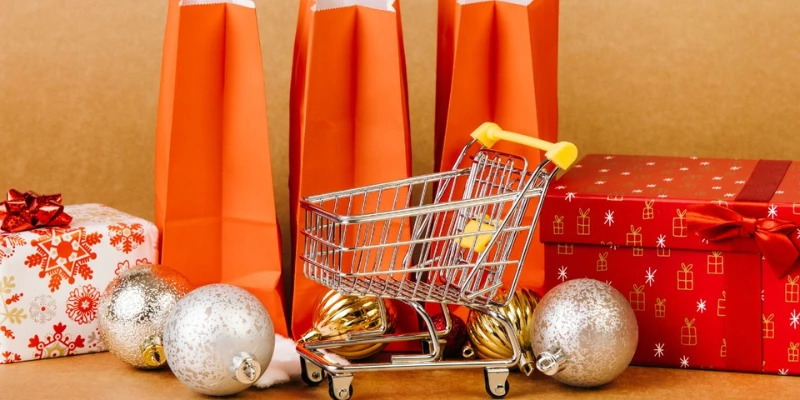 How To Fulfill Walmart Orders?
For any e-commerce business selling products through Walmart, the key to success is appropriately fulfilling orders. To quickly and efficiently follow through with such an order, log into your seller account and locate the "Orders" section for a smooth checkout process!
After carefully choosing your shipping method, it's time to package the order and ensure all necessary packing materials are used. Securing the product for its transit is paramount – so double-check those boxes! Once shipped, update your Walmart seller account with this crucial step: everything has been fulfilled according to plan.
How 3PLs Help Fulfill Walmart Orders?
As one of the world's preeminent retailers, Walmart has established a huge presence across physical stores and online marketplaces. Here are some ways that 3PLs help with Walmart orders:
Walmart Fulfillment Services:
As an e-commerce solution for third-party sellers, Walmart's Fulfillment Service offers customers the convenience of having their orders picked, packed, and shipped Walmart fulfillment center. This hassle-free approach allows businesses to focus on other areas while maintaining a streamlined ordering process.
Walmart Fulfillment Centers:
Walmart strives to provide top-notch shopping experiences through its nationwide fulfillment centers. Featuring cutting-edge technology and highly trained professionals, these facilities manage inventory, fulfill orders quickly & accurately, and process returns with care.
Walmart Marketplace Sellers:
Walmart has opened its online marketplace to third-party sellers, allowing them to offer products directly to customers. 3PLs provide critical services like inventory management and shipping/returns processing to make order fulfillment easier for these vendors.
Walmart's recent strategic partnerships with leading companies have enabled them to expand their product offerings, reach a wider customer base, and offer an effortless shopping experience.
How Do 3PLs Connect With Walmart?
Consider partnering with a (3PL), as this could provide the perfect opportunity to extend your reach and list products on Walmart's marketplace. Here are some valuable tips on connecting with Walmart fulfillment services (WFS) via 3PLs.
Understanding Walmart's Fulfillment:
Get your business moving in the right direction with Walmart's fulfillment services! Whether you opt for FBS (Fulfillment by Seller) or FBW (Fulfillment by Walmart), take advantage of an efficient and dependable logistics setup.
Finding a 3PL Provider:
Choosing FBW opens the door to a wide range of fulfillment solutions. By partnering with an approved 3PL provider, you can trust them to store your inventory and ship quality products directly to customers. Unlock Walmart's shipping potential today!
Meeting Walmart's Requirements:
Walmart's FBW program has stringent requirements that must be met to qualify. To ship apparel and hazmat items, exceptional handling and certification are essential fixed monthly storage fees, while perishable products need specific temperature control for successful delivery.
For sellers looking to increase their reach and capitalize on the Walmart store, partnering with a 3PL provider and utilizing their fulfillment services could be the game-changer they need.
Benefits Of Outsourcing Walmart Fulfillment Needs
Walmart is a global powerhouse in retail that has opened its platform to countless sellers around the world. Through their Seller Center, entrepreneurs are now able to take advantage of outsourcing fulfillment needs and reap incredible benefits using this reliable service.
Expertise in Handling Perishable or Regulated Products:
The shipment of perishable and regulated products often requires specialized storage strategies to remain compliant with regulations. By outsourcing fulfillment operations to a center that understands these particular needs, your business can avoid costly penalties or product recalls.
Fulfillment Fee Based on Shipping Weight:
You can save valuable resources and optimize shipping by outsourcing fulfillment to a third-party center. Many centers offer more cost-efficient rate structures, often based on shipment weight.
Reduced Business Tax:
By outsourcing your fulfillment needs to a third party, you can save on taxes, as the associated costs are deductible from taxable income. Explore how this simple but powerful strategy could help give your business some extra savings!
For sellers looking to optimize their business model, outsourcing Walmart's fulfillment needs can offer a simple cost structure and be an excellent investment.
Things To Consider When Looking For A 3PL For Walmart Orders
When you need a third-party logistics (3PL) provider for your Walmart orders, it can take time to know where to begin. Here are some key factors to regard when looking for a 3PL for Walmart orders.
Lead Times:
It is essential to consider the lead times for delivering your orders with a 3PL. How long will it take them to pick up and pack orders? Do they offer same-day order fulfillment, or can they ship within 24 hours?
Returns/Exchanges:
A good 3PL should have processes in place for returns and exchanges. They should also be able to provide detailed tracking information for customers so the return can be tracked easily.
Pricing:
Consider how competitive the 3PL's prices are compared to other providers. It might be worth researching or taking advantage of a free trial before committing to a 3PL.
These are just some things to consider when looking for a 3PL for Walmart orders. Researching and evaluating potential providers will help you make an informed conclusion and ensure a smooth order fulfillment process.
Top 5 Options For Walmart Order Fulfillment
Walmart offers various options for order fulfillment, providing customers to select the one that best suits their needs. Here are the top five options:
SHIPHYPE
In-store pickup
Ship to Store
Drive Up Service
Freight delivery
These are the Top 5 Options for Walmart Order Fulfillment, allowing customers to conveniently purchase items online without going into a store and waiting in line.
Why Choose SHIPHYPE As Your Fulfillment Partner?
SHIPHYPE offers services designed to help businesses of all sizes grow and thrive. We'll explore why SHIPHYPE is the ideal fulfillment partner for your business.
Expertise & Experience:
SHIPHYPE has years of experience helping retailers meet their goals through our services and expertise. Their team of professionals has extensive knowledge of the supply chain process, ensuring streamlined and on-time deliveries.
Comprehensive Retailer Agreement:
Their comprehensive retailer agreement covers all aspects of delivery, ensuring you are always kept in the loop regarding order status updates, pricing, shipping costs, and more.
Cost-Effective:
They offer competitive and cost-effective solutions that give you the best value for your money. With their services, you can rest assured that your customers will always receive their orders on time and in perfect condition. That's why SHIPHYPE is the best fulfillment partner for your business!
SHIPHYPE is the ideal fulfillment partner for your business. Their expertise and experience allow us to provide reliable and cost-effective services that enable you to meet your goals.
Request a quote
Enter your details below and we'll be in touch to learn more about your ecommerce business.
Don't like forms?
Email Us:
[email protected]