Looking to Outsource Order Fulfillment to a 3PL?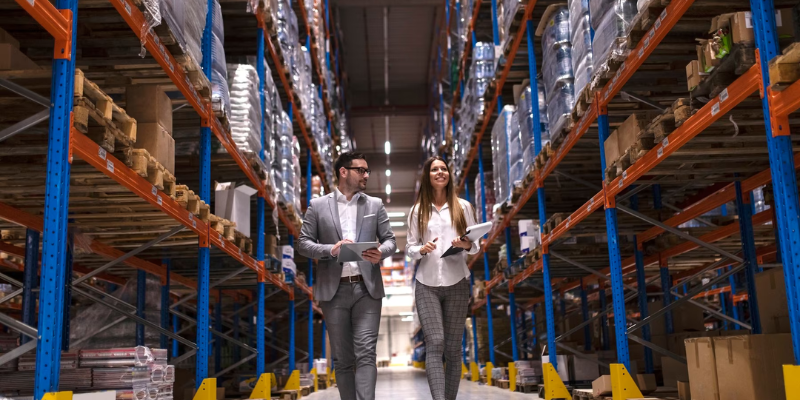 Advantages of Using a 3PL That Specializes In Kitting Services Fulfillment In California
Assembly services, fulfillment services, and kitting services are all terms used to describe a service wherein products are arranged and packaged in a single package. Kitting and assembly services help your business save time, money, and manpower by placing products for you. Every company that sells products needs some sort of packaging and arranging services, whether for individual products or groups.
In California, 3PLs specializing in kitting services fulfillment cancan provide you with an efficient solution for contract packaging, packaging materials, product packaging, and packaging solutions. The advantages that come with using a 3PL for your pack services include the following:
Offer Skin Packaging
Packaging products with multiple components is very challenging, as each element needs to be individually wrapped. Skin packaging is an effective solution for this type of packing requirement by shrink wrapping the entire product and its parts together in a single piece.
Enhance Supply Chain Efficiency
The assembly and kitting services of your 3PL allow you to outsource the task of sub-assemblies and order processing. This ultimately gives you an edge in supply chain efficiency by arranging products in one place and shipping them together.
Cost Savings
If you are a small business owner, you may want to consider outsourcing your kitting and assembly services. This will save money by not investing in the necessary equipment or hiring additional personnel for packaging purposes.
Quality Control
Using a 3PL specializing in kitting services fulfillment allows you to benefit from their expertise and quality control processes. Your 3PL partner can manage all aspects of your packaging requirements, from inspecting and testing products to verifying accuracy. This will ensure that the quality of the product is not compromised during packing.
Benefits of Working With A Kitting Services Provider in California
In California, you can benefit from a kitting and assembly provider specializing in packaging solutions. Business needs a hand that helps them arrange and package their products in a single package efficiently. This is where a kitting services provider like SHIPHYPE comes in to aid your business.
Here are some additional advantages of working with us:
High-Quality Materials
We only use high-quality packaging materials for our product packaging solutions that ensure maximum protection for your products and provide you with flexible, cost-effective solutions.
Highly Customizable
Our services are highly customizable to fit all the needs of our customers. We can help you customize your packaging options according to the size, shape, and weight of your product or group of products.
Quick Delivery With Satisfaction
We ensure your requirements are fulfilled quickly and on time with satisfaction. Our experienced professionals guarantee that you always receive the highest quality service.
Kitting services such as SHIPHYPE provide a great option for small businesses in California to package their products efficiently and cost-effectively.
Services Offered By 3PL Companies In California
Not every packaging solutions are the same. Several 3PL companies in California offer different services to meet your needs, such as:
Custom Packaging Solutions
Many 3PL companies offer various custom packaging solutions for all products, from corrugated boxes to shrink wrap and bubble wrap. This type of service ensures your product has the best protection and is shipped to its destination intact.
Fulfillment Services
Many 3PLs in California offer fulfillment services, including order processing, inventory storage, product packaging, and shipping. This makes it easy for you to manage the entire process of distributing your products, from receiving orders to delivering them on time.
Automated Real-Time Data
3PLs offer automated real-time data tracking and reporting to track the movement of your products effectively. This helps you ensure that orders are fulfilled accurately and on time.
SHIPHYPE has all these services under one roof, making it an ideal option for businesses looking to outsource their packaging and kitting needs in California. The team of experts at SHIPHYPE has all the necessary resources to help you with your product packaging and fulfillment requirements.
Things To Consider When Looking For A Kitting Services Provider In California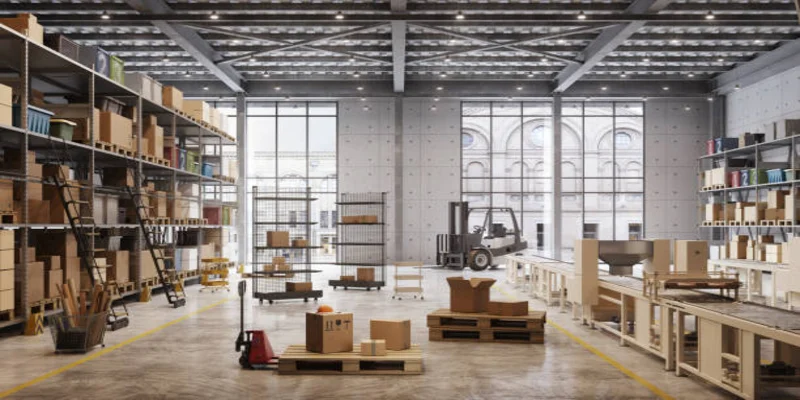 No one has time to search for California's best kitting services provider. To help you out, here are some things to consider when looking for a kitting and assembly provider:
Check The Credentials Of The Company
Always check the credentials of the company before you enter into a contract. Ensure they are registered and licensed to provide kitting services in California.
Check Reviews
Research the 3PL provider you're considering by reading customer reviews online. This way, you can get an idea of their level of expertise and service quality. If you find any red flags, you can look for another option.
Compare Prices
It's always a good idea to compare prices before signing the contract. Different 3PL providers in California offer different rates and packages, so compare them carefully and select the one that best fits your budget.
With these tips, you can easily find California's best kitting services provider to meet all your product packaging and fulfillment needs.
Does Your Business Need A Kitting Services Provider?
If you have a lot of products to package and ship, it may be time for you to look into kitting services. SHIPHYPE offers flexible, cost-effective packaging solutions that help make your business run smoother and more efficiently.
We lead the way in California and are proud to provide you with the best service. Any eCommerce or small business in California can benefit from our kitting and warehousing services.
Why Choose SHIPHYPE As Your Kitting Services Provider In California?
Every business is equally concerned about cost, quality, and delivery. Here at SHIPHYPE, we guarantee you all three. We have the highest quality packaging materials and technologies, so your products will be safe and secure during transit.
Our kitting services are tailored to meet your needs and requirements, ensuring you get the most value from every package. We also:
Accurate and Automated Data Tracking
We offer accurate, real-time data tracking for all orders. This ensures your customers receive their products as quickly and accurately as possible.
Timely Delivery
Our advanced shipping systems ensure that you get the best delivery time available. We'll make sure your packages are delivered on time. All the necessary documentation and paperwork will be taken care of.
Secure Warehousing
Our warehouses are secure and well-maintained. We ensure your products are stored safely and securely, ready to ship anytime.
These are just some reasons SHIPHYPE should be your go-to kitting services provider in California. Contact us today to learn about kitting services and get a quote for your project. Let's work together to ensure your products are packaged with the highest quality standards.
Request a quote
Fill the form below and our sales team will be in touch.
Don't like forms?
Email Us:
[email protected]