Looking to Outsource Order Fulfillment to a 3PL?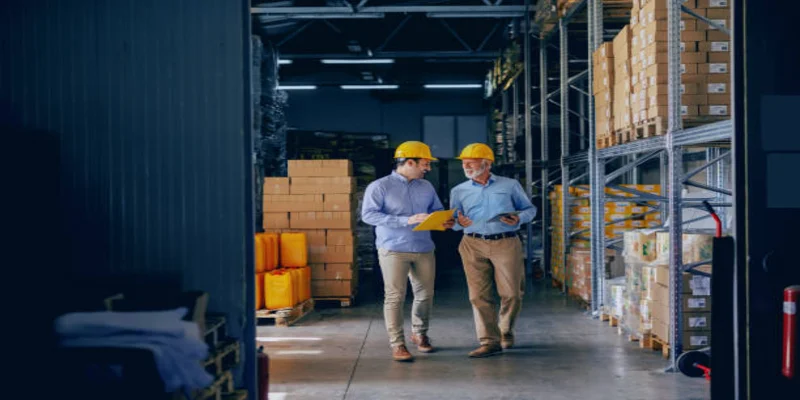 Advantages Of FBA Prep Center In California
As the world of e-commerce continues to grow, so does the need for efficient and reliable fulfillment centers. FBA Prep Centers are the perfect solution to meet this need, especially in California. Whether you are a well-established business or just getting your feet wet in the e-commerce game, using an FBA Prep Center in California has many advantages. These include:
Provides Convenience
First and foremost, FBA Prep Centers provide convenience. You no longer need to worry about packing and shipping individual orders; the Amazon FBA prep service handles the process. This means you can focus more on other aspects of your FBA business, such as marketing and product development.
Saves Time
By utilizing an FBA Prep Center in California, you save not only time but money too. With their FBA services, all handled in-house, there are no additional shipping costs associated with individual orders. This can free up resources and cash flow for other business areas.
Offers Professional Assistance
Another advantage of FBA Prep Centers is that they offer professional assistance when needed. The staff at the prep center are knowledgeable about the e-commerce industry and can provide valuable advice when setting up efficient e-commerce fulfillment services. They can also help you with product returns, ensuring that items are shipped back to you on time.
SHIPHYPE is the leader of FBA Prep Centers in California. With their extensive network of fulfillment centers, they can provide you with the best options for your FBA business needs. From product prep and assembly to shipping and returns, SHIPHYPE offers the most comprehensive FBA services available to help make sure that your eCommerce business runs smoothly and efficiently.
Services Offered By FBA Prep Center In California
As we all know, FBA Prep Centers offer various Amazon prep services that can help streamline your eCommerce fulfillment process. From product prep and assembly to shipping and returns management, these Amazon FBA services are designed to help ensure everything is done correctly and efficiently.
Many Amazon FBA prep services in California also provide tracking and inventory management, so you can track what is being shipped and when. At SHIPHYPE, they offer various prep services that make FBA prep a breeze. These are:
FBA Prep And Ship Services
From visual inspection to shipment processing, packaging, and labeling, SHIPHYPE offers comprehensive FBA services to prep your items for fast and secure shipping. They also provide complete arrangements for freight forwarding and international shipments.
eCommerce Fulfillment Service
You can easily handle all the complexities of order fulfillment and returns with their assistance. SHIPHYPE will take care of everything from picking and packing to shipping labels. Many of their services are automated, meaning you don't have to worry about manually filling out paperwork or tracking orders.
Container Handling
For those requiring extra help with container handling, SHIPHYPE provides a team of experienced professionals to handle all the details. They will pack your items securely and transport them safely to their destination.
Warehousing Storage
Another excellent prep service provided by SHIPHYPE is their warehousing and storage solutions. They offer a range of large-scale warehouse facilities, allowing you to store products with ease and safety. As a business owner, ensuring that your eCommerce operations run smoothly and efficiently is essential.
With the help of an experienced SHIPHYPE's FBA Prep Center, you can rest assured that your items will be packed and shipped accurately and efficiently. From container handling to eCommerce fulfillment services, their team of professionals has all the necessary expertise to ensure that your products reach their destination quickly and securely.
Things To Consider When Looking For an FBA Prep Center In California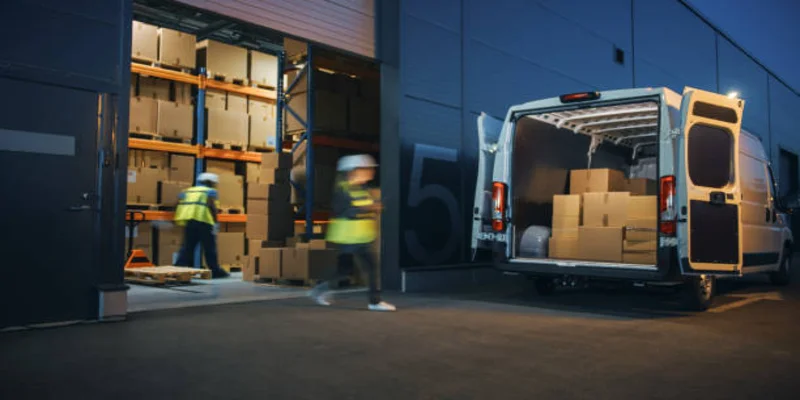 Amazon FBA prep centers in California are an excellent choice for businesses that want to streamline their fulfillment process. When looking for the right provider, you should consider their experience and reputation and the services they offer.
Many companies provide various services, so check what each offers before deciding. Other significant things to consider are:
Pricing Structure
Compare pricing among different prep centers. While cost shouldn't be the sole determining factor, it's essential to understand their fee structure, including any additional charges for specialized services. Some prep centers may charge per unit, while others have flat-rate pricing or a combination.
Communication And Customer Support
Evaluate the prep center's communication channels and responsiveness. Clear and timely communication is crucial when coordinating with the prep center for shipment details, inventory updates, or any issues. Ensure they have dedicated customer support channels to address your concerns promptly.
Security And Insurance
Inquire about the security measures at the prep center's facilities to protect your inventory from theft or damage. Additionally, check if they offer insurance coverage for your products during storage and transit.
Compliance And Certifications
Verify that the prep center follows all necessary regulations and holds any required certifications or licenses. This is especially important for products with specific compliance requirements, such as food, cosmetics, or electronics.
With SHIPHYPE, you can expect the best service prep and a smooth shipping process. We offer competitively priced services, secure storage facilities, customer support teams available 24/7, and full compliance with all necessary regulations.
Does Your Business Need An FBA Prep Center in California?
Whether you should use an FBA prep center in California for your business depends on your unique situation. If your suppliers are located in California, or you want to leverage the state's proximity to major transportation hubs and ports, using a prep center in California can offer you logistical advantages.
If you send a lot of FBA shipments or need specific services like product inspection or bundling, using a prep center can simplify your operations and make sure you meet Amazon's rules. To decide if a California-based prep center is the best option, consider your business needs and weigh the benefits.
What Type Of Companies Look For FBA Prep Center In California?
An FBA prep center in California can be helpful for different kinds of companies. E-commerce businesses selling their products on Amazon and using FBA to fulfill orders often look for prep centers. This ranges from sellers of all sizes who wish to delegate duties like labeling, packaging, and quality assurance.
Partnering with an FBA prep center in California can benefit companies with suppliers or manufacturers. This can help streamline the supply chain process and lower shipping costs. Any company that wants to improve its FBA operations and take advantage of California's logistics infrastructure can use a local prep center.
Benefits Of Working With SHIPHYPE As Your FBA Prep Center In California
No eCommerce business wants to waste time and resources on their FBA operations, so working with a prep center like SHIPHYPE can be very beneficial. We do all required operational FBA processes. With our service, you can easily manage inventory in one place and get access to cost-effective shipping solutions. We also provide a wide range of services for increased efficiency, from product inspection to labeling and repackaging.
Considering our years of experience, you can know that your products will be packaged and shipped according to Amazon's standards. This means there's less chance of errors or delays during the fulfillment process. The reasons to choose SHIPHYPE are:
Trusted And Experienced Service
Our years of experience in the eCommerce industry means you can trust us to provide reliable and efficient prep services. We understand precisely what it takes to navigate Amazon's standards and ensure your products are always shipped correctly.
Product Inspection With Accuracy
We offer product inspection services for accuracy and consistency to ensure all your items meet FBA requirements. For private label sellers, we also check the condition of each item before it is shipped, so you can rest assured knowing that only quality goods will reach their destination.
Cost-Effective Shipping Solutions
At SHIPHYPE, we understand how important cost-effectiveness is in logistics and provide cost-effective shipping solutions. This helps you save time and money while ensuring your goods arrive in perfect condition.
Labeling And Repackaging
We offer labeling and repackaging services for convenience and efficiency. We ensure labels are applied accurately to avoid product identification or shipment tracking confusion. We also repackage items when necessary to reduce the size of shipments and decrease the cost of shipping.
SHIPHYPE is one of California's leading FBA prep centers, and we look forward to helping you streamline your operations. Contact us today to get started!
Request a quote
Fill the form below and our sales team will be in touch.
Don't like forms?
Email Us:
[email protected]