Looking to Outsource Order Fulfillment to a 3PL?
Advantages Of FBA Prep Center In Los Angeles
Los Angeles is the city of dreams and a great place for businesses to launch. FBA Prep Center provides an invaluable FBA service for entrepreneurs looking to launch their companies via Amazon with the help of experienced professionals. With its expertise in product packaging, labeling, shipping, and more, the FBA Prep Center is an excellent option for quickly keeping your online business up and running.
It is obvious that there are many advantages of using FBA Prep Services in Los Angeles for your business needs. Here are some reasons why you should consider this company for your business in the City of Angels:
Professional Guidance
The knowledgeable staff at the trusted FBA Prep Center will provide guidance and advice every step of the way, from packaging to fulfillment. This primarily benefits those new to the FBA business and needing help getting started. The staff will take time to explain each step of the process, ensuring you understand what is happening and how it affects your business.
Quality Service
Any FBA center should provide quality Prep services. Quality is complete solutions for a successful business, and the FBA Prep Center in Los Angeles must offer the best Prep services. They will ensure that your products are well-packaged, labeled correctly, and shipped with care so they arrive to your customers' location on time.
Access To Resources
The services provided by the FBA Prep Center are not limited to product packaging, labeling, and shipping. They also provide access to resources such as marketing material, e-commerce fulfillment services, and third-party logistics providers that will help you successfully run your online business. With their resources, you can ensure that your products are carefully delivered on time and in good condition.
SHIPHYPE is the perfect partner for businesses that want to take their online business to the next level with FBA. They provide basic Prep services such as product sourcing, marketing, customer service, and more. With SHIPHYPE's help, you can rest assured that your products will reach their destination safely and on time!
Services Offered By FBA Prep Center In Los Angeles
Any business that wants to start with FBA will be well-managed by the Prep Center. They offer Prep services that help companies source, label, and ship their products carefully. Services include
Product Inspection
No one wants a box of broken or damaged products. The Prep Center will inspect all incoming products for quality to ensure that they meet the company's standards. SHIPHYPE, with its professional team of experts, provides a full range of product inspection services.
Product Labeling
Proper labeling is essential for a successful FBA business. The Prep Center in Los Angeles offers custom product labels and barcode systems that help you keep your products organized and easily identifiable by Amazon's warehouses.
Fulfillment and Shipping Solutions
Once the products are labeled and packaged, the operational FBA process requires them to be shipped quickly and efficiently. SHIPHYPE will help the best and most cost-effective fulfillment solutions to ensure that your products get to their destinations promptly.
Customer Service
SHIPHYPE understands the importance of providing excellent customer Prep service. They offer complete support services, including order tracking, order management systems, and more. With their help, businesses can provide complete customer satisfaction with every purchase.
Working as a partner with the FBA Prep Center in Angeles can help businesses get up and running quickly and efficiently. With their Prep services, companies can rest easy knowing that their products carefully reach their destination without any issues.
Things To Consider When Looking For an FBA Prep Center In Los Angeles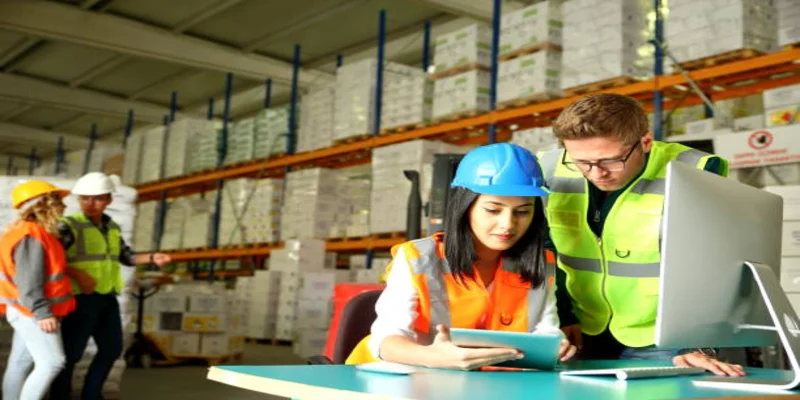 Several important factors must be considered when looking for an FBA (Fulfillment by Amazon) prep center in Angeles. Here are some key things to keep in mind:
Location
Ensure that the prep center is located conveniently in Angeles or its nearby vicinity. Proximity to your business or supplier can reduce shipping costs and transit times.
Services Offered
Determine the specific Prep services provided by the prep center. Typical services may include product inspection, labeling, bundling, kitting, poly bagging, and quality control. Choose a center that offers the services you require for your specific products.
Experience and Reputation
Research the reputation and experience of the prep center. Look for online reviews, testimonials, and ratings from other Amazon sellers who have used their services. A well-established and reputable center will likely provide reliable and quality FBA services.
Amazon Compliance
Ensure the prep center knows Amazon's FBA requirements and follows the guidelines. They should be familiar with Amazon's packaging, labeling, and prep instructions to avoid any potential issues with your shipments.
Pricing Structure
Understand the pricing structure of the prep center and ensure it aligns with your budget and business model. Some centers charge based on a per-unit basis, while others may have minimum monthly fees. Compare prices among different centers to find the best value for your money.
Does Your Business Need An FBA Prep Center In Los Angeles?
Whether or not your business needs an FBA prep center in Angeles depends on various factors. If you have a large volume of products to prepare and ship to Amazon's fulfillment centers, using a prep center can help streamline your operations and ensure compliance with Amazon's requirements.
Additionally, if you lack the resources or amazon FBA services expertise to handle prep tasks effectively, a prep center can provide valuable support and save you time. However, if you have the capacity and knowledge to handle FBA prep in-house, outsourcing may not be necessary. Assess your specific needs and resources to make an informed decision.
What Type Of Companies Look For FBA Prep Center In Los Angeles?
Companies, including e-commerce retailers, private label sellers, importers, and wholesalers, often look for an FBA prep center in Angeles.
These businesses rely on the services provided by prep centers to handle the packaging, labeling, and other preparation tasks required operational FBA process before sending their products to Amazon's fulfillment centers, ensuring compliance with Amazon's guidelines and streamlining their operations.
Benefits Of Working With SHIPHYPE As Your FBA Prep Center In Los Angeles
Every business and situation is different, so selecting the right FBA prep center for your needs is necessary is essential. SHIPHYPE provides various services to help prepare products for Amazon fulfillment centers, including product repackaging and labeling, quality inspection, palletizing and shrink wrapping, kitting, and assembly.
We strive to offer competitive prices. We also provide the following:
Automated Real-Time Data
It is very compulsory to maintain accurate records when you're dealing with Amazon FBA. Our automated real-time data keeps track of every shipment and ensures the information is up-to-date and correct.
Professional Prep Services
We are known for our high-quality prep services, ensuring your products comply with Amazon's guidelines before reaching the fulfillment centers. Our staff is trained and experienced in handling all kinds of products, ensuring that your products are ready for final delivery.
Scalable Solutions
We offer scalable solutions to accommodate any business's needs. Whether you need help with a few items or multiple shipments, our team provides customized services to meet your requirements. If your needs change, we can adjust our services accordingly.
Modern Technology
We use the latest technology to ensure your products reach Amazon's fulfillment centers on time and without issues. Our automated systems also allow us to provide accurate tracking and reporting so you can stay up-to-date on your shipments.
If you are looking for a reliable and cost-effective FBA prep center, SHIPHYPE is the perfect choice. Our experienced professionals are here to help you prepare your products for Amazon fulfillment in no time. Submit inquiries for more information.
Request a quote
Fill the form below and our sales team will be in touch.
Don't like forms?
Email Us:
[email protected]