Looking to Outsource Order Fulfillment to a 3PL?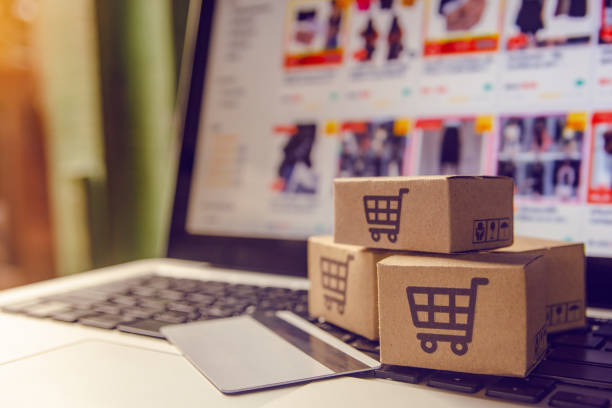 Advantages of Ecommerce Fulfillment in California
Many businesses flourish in California, and SHIPHYPE is proud to offer its services to all ecommerce companies in the state! With our California fulfillment center, you can ensure fast and efficient order fulfillment with complete accuracy. Our range of solutions includes distribution, logistics, and regional distribution. Eccomerce fulfillment in California is on hype and has many advantages. These include:
Provide Distribution Services
With our extensive experience in the ecommerce fulfillment industry, we offer a wide range of distribution services to help you store and ship your products to customers quickly and conveniently.
Flexible Fulfillment Process
Eccomerce fulfillment in California aids online merchants in achieving fast and accurate order fulfillment with the flexibility to adjust their fulfillment process when needed.
Increase Efficiency
The use of ecommerce fulfillment in California can help you increase efficiency, improve customer satisfaction, and reduce costs. Shipping from one place to another ensures that all orders are fulfilled promptly, with no delays.
Increase Reach Towards Customers
Ecommerce fulfillment services in California provide customers with a wide range of options. This helps you reach out to more customers, expanding your customer base and allowing them to purchase products worldwide.
At SHIPHYPE, we understand the needs of our clients and strive for excellence in everything we do. We are the leading provider of fulfillment services and solutions in California, offering complete fulfillment services, including warehousing, order processing, returns management, and more.
Benefits of Working With Ecommerce Fulfillment Services in California
Working with reliable ecommerce fulfillment companies in California has many benefits. Our team of experts will help you make the most of your business and ensure that all your orders are handled quickly and efficiently.
Secure Warehouse
At SHIPHYPE, we provide secure warehouses to store your products. This ensures that they remain safe at all times and are protected against any damage or theft.
Seamless Order Fulfillment
Our experienced team ensures that all customer orders are fulfilled accurately and on time. We have a comprehensive network of ecommerce solutions across the state, ensuring your orders can be delivered quickly and efficiently.
Reliable Source
When it comes to e-commerce, reliability is key. With SHIPHYPE, you can be sure that all your orders are processed quickly and accurately. Our distribution centers also provide a reliable source for customers to contact in case of any issues or queries related to their orders.
SHIPHYPE offers complete ecommerce logistics services in California and ensures that all your orders are delivered on time and with utmost accuracy. With our extensive network of warehouses and fulfillment centers, you can trust us to provide exceptional service every time.
Services Offered By Ecommerce Fulfillment Companies in California
We at SHIPHYPE, a leading California fulfillment center, offer complete fulfillment services to ecommerce businesses across the USA. Our fulfillment services include the following:
Automotive Parts Fulfillment
In this fulfillment process, we manage the entire auto parts and accessories inventory in our fulfillment warehouse. We track the orders for these items and ensure that they are delivered to their destination quickly and efficiently.
Kids Toys Fulfillment
We are not limited to automotive parts. Our fulfillment services also extend to kids' toys and other products. We track, manage and deliver toys and related items to their destination on time.
Gift Items Fulfillment
We understand that gift items require special care and attention regarding delivery. That's why we ensure that all gifts are handled with care and delivered to their destination quickly and safely.
Food Fulfillment
Are you running a food-based business? Don't worry; we can help you with that too. Our fulfillment services extend to food products as well. We will manage your inventory, monitor orders and ensure timely delivery of food items in California.
These are just a few of the services offered by our fulfillment company. We also provide regional distribution, logistics services, and other solutions to help you manage your ecommerce business in California.
What Type Of Companies Looks For Ecommerce Fulfillment Services In California?
Businesses in California looking to scale their ecommerce operations often turn to ecommerce fulfillment services. Companies of all sizes, such as small, family-owned boutiques and multi-national corporations with a large worldwide presence, have used the services of third party fulfillment centers in California to create a seamless shipping experience.
With just one point of contact, companies can easily outsource their warehousing and shipping processes, streamlining their operations by increasing operational efficiency while providing excellent customer service and satisfaction.
From businesses selling retail items like clothing and homegoods to B2B vendors offering services or heavier items such as industrial components, many companies can get the expertise needed from an ecommerce fulfillment service in California.
Why Choose SHIPHYPE For Ecommerce Fulfillment In California?
SHIPHYPE's dedicated ecommerce fulfillment services are the ideal choice for California businesses. With our simplified onboarding process and open communication, you can get up and running quickly and efficiently. Our software is state-of-the-art and seamlessly integrates into your existing ecommerce platform, taking the work off your plate.
Short Timeframes
Whether you need same-day or next-day delivery, SHIPHYPE can make it happen in California without breaking the bank. Our team is highly experienced in preparing packages for expedited shipments to ensure your customers receive orders on time.
Excellent Customer Experience
We value customer satisfaction above all else, so we always strive for the highest order accuracy rate possible. That way, you can focus on growing your business while we guarantee that each customer receives their items exactly as expected and on schedule.
Affordable Rates
Our rates are the best in California, and you won't have to worry about hidden charges. We offer various service plans tailored to your unique business needs, so you always get the most bang for your buck. Our efficient fulfillment process keeps labor costs low while ensuring impeccable results every time.
Quality Assurance
Its stringent quality assurance protocol sets SHIPHYPE apart from other ecommerce fulfillment companies. All packages are carefully inspected before leaving their facilities and shipped out within 48 hours of order placement for absolute reliability. Their highly secured warehouses are also available for storing large orders until they are ready for shipment.
SHIPHYPE stands out from other ecommerce fulfillment services by offering multiple benefits such as faster delivery, no hidden fees, excellent customer service, and a strict quality assurance policy, making it an ideal partner for any business owner looking to streamline operations in California. Contact us today to learn more!
Request a quote
Fill the form below and our sales team will be in touch.
Don't like forms?
Email Us:
[email protected]